Joined

Jul 4, 2018
Messages

5,389
Reaction score

11,375
Location
*CLOSED* CARDS MOLD CUSTOM ART GROUP BUY *CLOSED*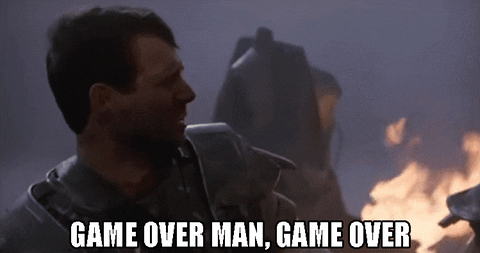 ​
Working on a group buy with a few others to get some CARDS mold chips to 10,000 pieces to lower shipping costs. It can be different art work so if you have artwork and a set you want or artwork you working on maybe we can do this.
@Marhault
was kind enough to give some advice
" Something to consider is to tell people to allow for breakage. These chips are coming from China. Chips will break most likey. Their packaging is good and on small orders you're less likely to get breakage but on our order we had roughly 60 chips upon shipment to me and lost another 20 or so in my reshipping)"
So when coming up with your totals PLEASE get extras.
As always remember this is going to be a slow process because we have so many different sets. Thanks everyone that is getting on this ride and assisting too. *Edit 7/8/2020
30¢
is an estimate that I am including the cost of your custom art, the shipping fee to the US and then when I reship it you. I plan to get a better break down once we get our totals in. I want this to be a fair and fun experience.
Cost at 10,000 is
26¢.
I don't want to keep saying
26¢
since if you include the other costs it turns out to be .299999 or so. A more accurate cost all in will be
30
¢
.
Current shipping is $280 this could change by the time we actually order in August or September.
6/27/2020
EDIT- "If you have
20,000
pcs cards mold ceramic poker chips order ,unit price usd
25
¢
each. Shipping usd
$540
by sea (door to door service). "
Samples possible in the thread check with members.
Reminder you can also get 43mm flat chips too after we hit our original 10,000 CARDS MOLD chips.
Any tournament people wanting to get seating tokens? I don't but if someone wants to that is something that could be appealing for folks. Just an idea.
Shipping - I live in Omaha and if you live in some surrounding state and plan to drive through you can waive shipping and pick it up.
Message me for link to supplier. I don't want to advertise them since they aren't a vendor.
Message me and I can email you an excel of their full price list on all items.
Be cool
http://www.pokerchipdesigntool.com/
http://poker.is-great.net/edges.php?i=1
http://poker.is-great.net/index.php
(I can email a pdf that is more visible)
View attachment 480983
From supplier
"the cards mould,the middle area is 25MM.YOU CAN design your logo below 24MM"
Current Quantities updated 6/28/2020
@SeanGecko
2500 chips HARDWELL UNDERGROUND CUSTOM DESIGNS 2 cash sets (EXACT)
Estimates
@JeepologyOffroad
1200 chips
@SiouxperStack
700
@AnteAndy
ACES DESIGNS 500 chips
@honkydevil
1000
@Eloe2000
1000 chips
@TX_Golf_N_Poker
1400
@GetUrShineBox
1500
@FDLmold
1000
@Himewad
800
@justincarothers
1100 FINAL
@Bluegrass Poker
1000
@Lars
500
@StaggerLee
1000
@slurpeee
500
@RowlettTexasChipGuy
600
@krafticus
2240 FINAL
@shorticus
800
@Ellasdaddy
1000
@RudysNYC
1150
@chrismurda
1000
@Marhault
1000
@BGinGA
1000
@JustDave
805
@raynmanas
640
@BrightlyDumb
1000
@Vic_Vinegar81
1000
@Woldy
1000
@TheDuke
600
@DCM1986
1000
TOTAL - 26,000+
ART
Hoping to get totals figured out and squared away by August 2.Please be on the list with someone for art or have your art sent to me. I'll provide my email through messenger on here. Sooner we get all the art turned in the sooner we can get this going. EDIT 6/30/2020
@Jake14mw
@timinater
Full. (We might have broke him)
@Quicksilver-75
@p5woody
@Kensco
@BonScot
Last edited: