I had
@Johnny5
design a sweet label that can be produced by
@Gear
in the future to create a semi-custom Paulson set. This is the backstory.
I live in Virginia Beach. About an hour from me across the Chesapeake bay is a town called Cape Charles on the Eastern Shore of Virginia. My fiance's family has owned a house there called "The Top Hat." The history behind the Top Hat is that it was built as an inn in the early 1900's. During the prohibition era it served as a speakeasy for that area. Circa the 1930's it was sold to my fiance's family and used as a family home - apparently cars would still come up early on and honk their horn outside expecting to be brought a portion of beer or liquor from the house long after its speakeasy days. I saw a sign of "Top Hat Cafe" hanging in the kitchen of the house and I thought that it would make a fantastic poker chip to go along with the famous Paulson THC design.
This was the end result! The 5cent is actually the 36mm buy-in chip form Cleveland Horseshoe. I actually want to use NYNY $1s (future) and Pine Shed $5s (still trying to obtain). I would also like to change the $25 to a different design to have a light blue spot as well. So I guess this is the working design
Unfortunately I won't have enough chips to offer up sample sets (
you can compete for one though
), but I will offer up both dealer buttons to everyone if ya'll are interested! They just have a solid black and solid white edge respectfully.
Updated Chip Lineup: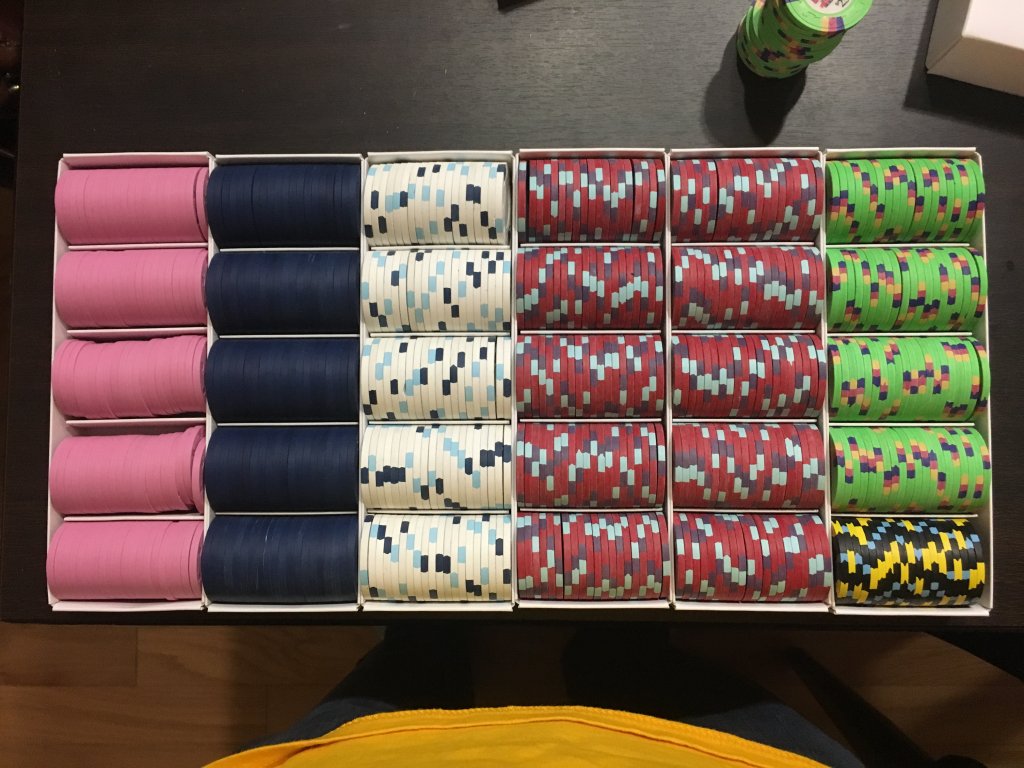 Last edited: