Joined

Jul 10, 2019
Messages

33
Reaction score

31
Location
Hi all,
I'm getting a custom Chanman table (well really a resurfaced rental with a custom cloth), and I'm super stoked! We're in the late stages of finalizing the design, and a question exists in my mind as to where to position the seating position identifiers. The table already has cup holders, located in his standard position of two on each straight section and two on each curved section,. The position identifiers are kind of important to the theme I am using (details coming after next design edit), so eliminating them is not really an option.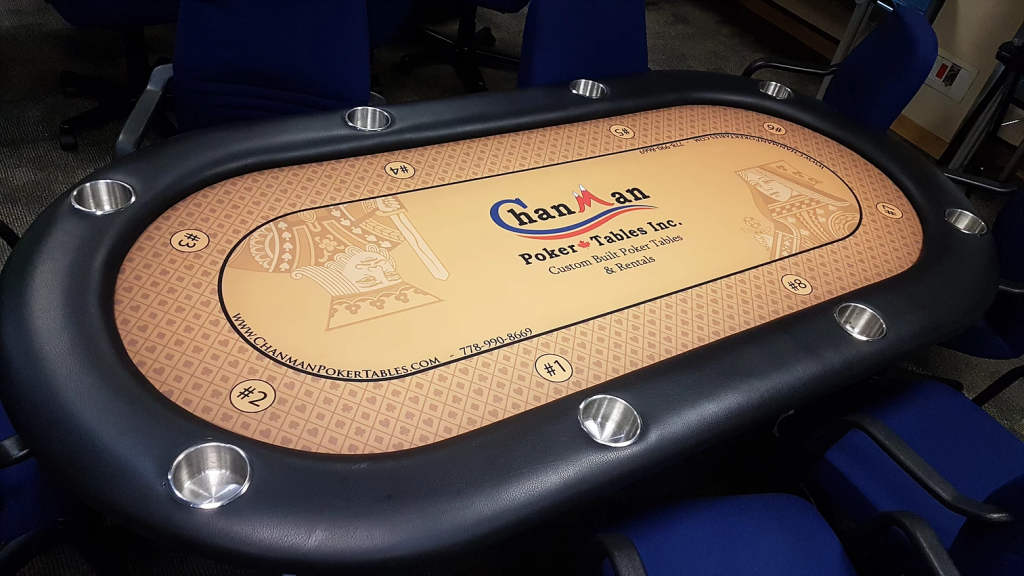 Tony told me that he always places his position identifiers directly behind the cup holders, as people sit with the cup holders directly in front of them. He explains that this is because it is less likely for drinks to be bumped by elbows and such.
However in the course of playing a few games at his tables, I have found that:
Most people if given a choice tend to sit between the cup holders, with one person on each end and three on each side, rather than two on each side and two on each corner
It is more difficult to see my cards and to reach my chips when my water bottle (or beer bottle, depending on the evening) is in front of me
I find it easier to reach my bottle of choice if it is on my right hand side
I tend to bang my knees on the table legs when sitting on the corners, not so much on the ends
So, question of the moment, where do the majority of Scrub Donkeys and regular Poker Degenerates prefer to sit?
Thanks for the replies!
Last edited: