Straight Flush
Supporting Member
Joined

Dec 21, 2015
Messages

8,796
Reaction score

18,924
Location
I made a trip to the grocery store today, and on my way back I noticed the hills behind our neighborhood were on fire. I said to myself, "Oh shit! This doesn't look good." So as soon as I got home I packed a bugout bag and my wife started packing up supplies for the baby. About an hour later, we got an Emergency Alert message on our phones that said to "Evacuate Immediately!" So we threw the bags and the baby in the car and I grabbed some of my chips and other valuables and hit the road.
Here's what I grabbed in the following order...
1) Binion's WSOP set
2) Lakeshore Inn set
3) Nevada Lodge set
4) Baseball cards
5) Chip singles collection
6) Outpost set
7) A few random, higher end racks of chips
Chips I left behind
1) Cali Rounders
2) Lucky Buddhas
3) Rounders CSQ tourney set
4) The Grove - Bud Jones CICs
5) Burro's Horseshoes
6) Several random chip racks
I decided to leave the CPC chips behind because I figured those were all replaceable, and the most likely chip purchases to be covered by insurance since I had receipts for them. Otherwise, the Cali Rounders would have come with me over the Outpost chips. At first, I just grabbed my Outpost $2s and $100s, but then I decided to grab the full set because I just spent way too much time cherry-picking, cleaning and oiling my keeper set for it to get burned into piles of clay.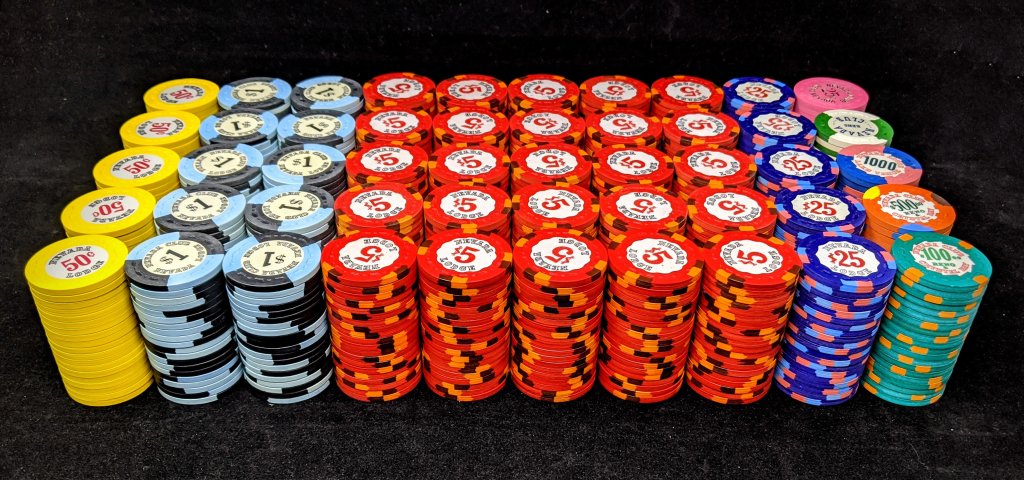 Airplanes and helicopters have been circling all night trying to put the fires out. We're back in our home for now, but remain on high alert as they continue to fight the fires. The winds shifted and have begun pushing the flames away from us, at least for now. Crazy day.
Last edited: