Joined

Sep 5, 2017
Messages

1,399
Reaction score

1,225
Location
Easy to see why this site is more fun / profitable than ACR. I'm going to show V's hole cards on all streets so you can really enjoy the bluff.
All of Hero's decisions are trivial - just showing this hand as an example of the absolute insanity on Ignition Zone!
No great poker played here by either Hero or V.
UTG limps, +1 raises to $1, Hero calls in BB and UTG calls. Going to the flop 3 ways.
Flop favors raiser's range and Hero and UTG check to +1 who raises to $1 or 1/3 pot. Both hero and +1 call.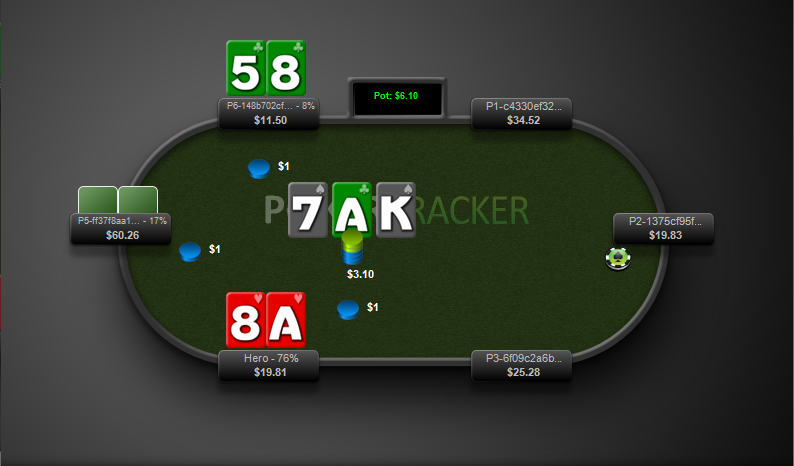 Turn pairs the board. Hero and UTG check again to +1 who bets $3. Hero calls and UTG folds.
River boats up Hero who checks. +1 jams. Hero snaps.