Full House
Supporting Member
Joined

Sep 20, 2017
Messages

3,021
Reaction score

5,478
Location
I ended last year with a F#&K You 2020 Giveaway and this will be my first giveaway of the year 2021. I loved the March Madness Style PCF Tournament I did last year so I will do it again for this giveaway. I had a bunch of spare DB's sitting around and figured why not do a Giveaway again.
You must have at least 1 Transaction rating and a minimum of 10 posts to enter this Giveaway. So just enter by posting IN in this thread to be entered. The way this Giveaway will work is I'll take all the entries in this thread and I'll do a Randomizer. The top 64 PCF Members in the randomizer will be in the Tournament. Everyone's Tournament seed will be determined by the number of posts you have on PCF. The more Posts you have the higher the seed you will get. The higher the seed the more advantage you will get. In rounds 1 if you are a Top 8 seed you will get 2 cards opposed to your opponents 1 card. In round 2 if you are still alive and an original Top 4 seed you will still get two cards to your opponents 1 card. Starting with Round 3 and beyond everyone will only get one card. So this to determine a winner to move forward in each round two players will go heads up to draw a high card. The high card moves on to the next round. When we get to a championship Game the two finalists will draw for high card to see who is #1 and who is #2. Then I'll also draw to determine #3, #4, #5, #6, #7, #8, #9, #10. #1 will have first choice to choose his prize, then #2, #3, #4, etc... #10 will get the last prize left.
I will let the signups run the month of February and the March Madness DB tournament will be ran in March.
All winners will need to pay for shipping for the DBs. In the US - $5 shipping for every prize except for the 3 MIRAMAR DB set which will be $6. International will have to pay the Actual Shipping cost to their country unless you have a US shipping address.
Button #1 - WPT Dealer Button - Acrylic 60MM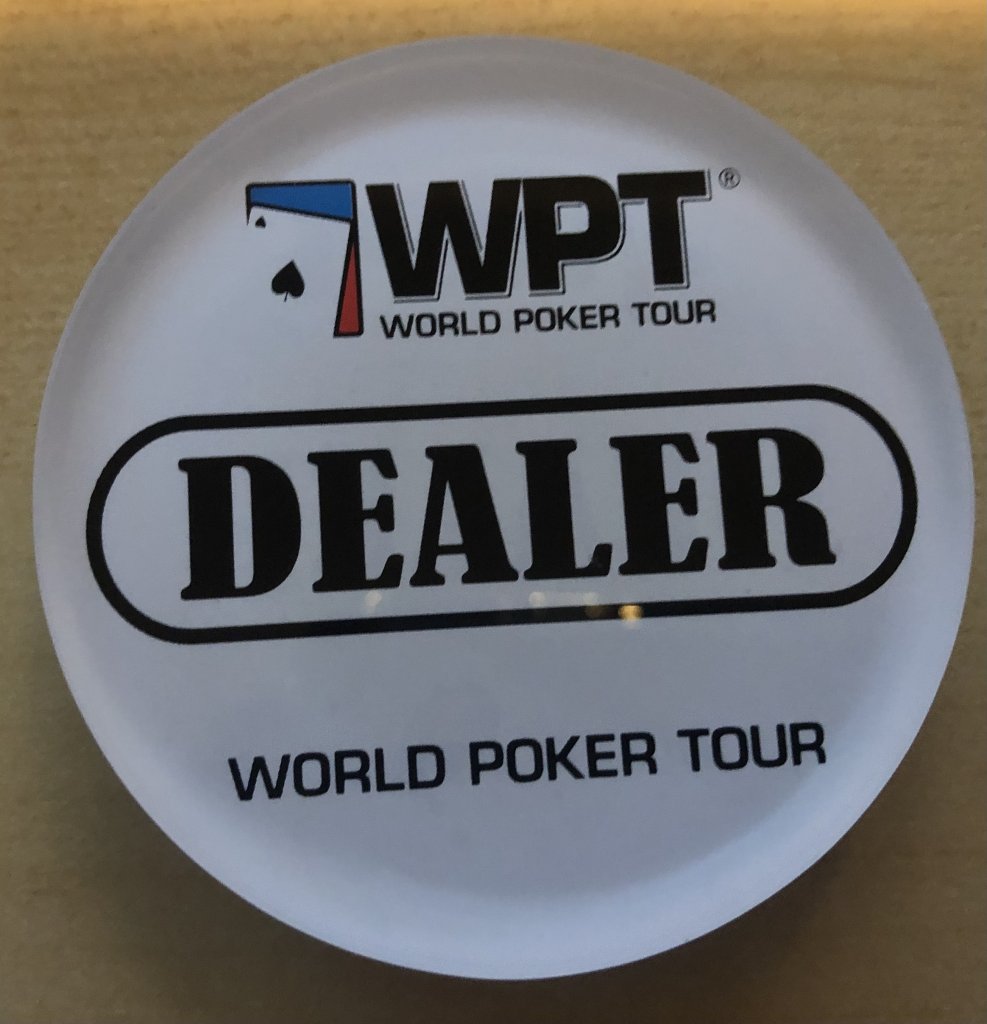 Button Set #2 - Set of Star Dealer Buttons - 60MM
BUTTON SET #3 - MIRAMAR Resort & Casino 3 Dealer Button set - This is from my custom CPC Miramar Resort & Casino set - 60mm
Button #4 - DK Dealer Button - 60mm
Button Set #5 - Casa Mango Dealer Button set -60mm
Button Set #6 - Star Wars Dealer Button Set (Death Star & Millennium Falcon) - 60mm
Button Set #7 - Pillage and Plunder Set -60mm
Button Set #8 - Dragonara Jetons from Dragonara Palace Casino in Malta
#9 - Miramar Resort & Casino All-In Plaque - This my latest edition to my MIRAMAR set.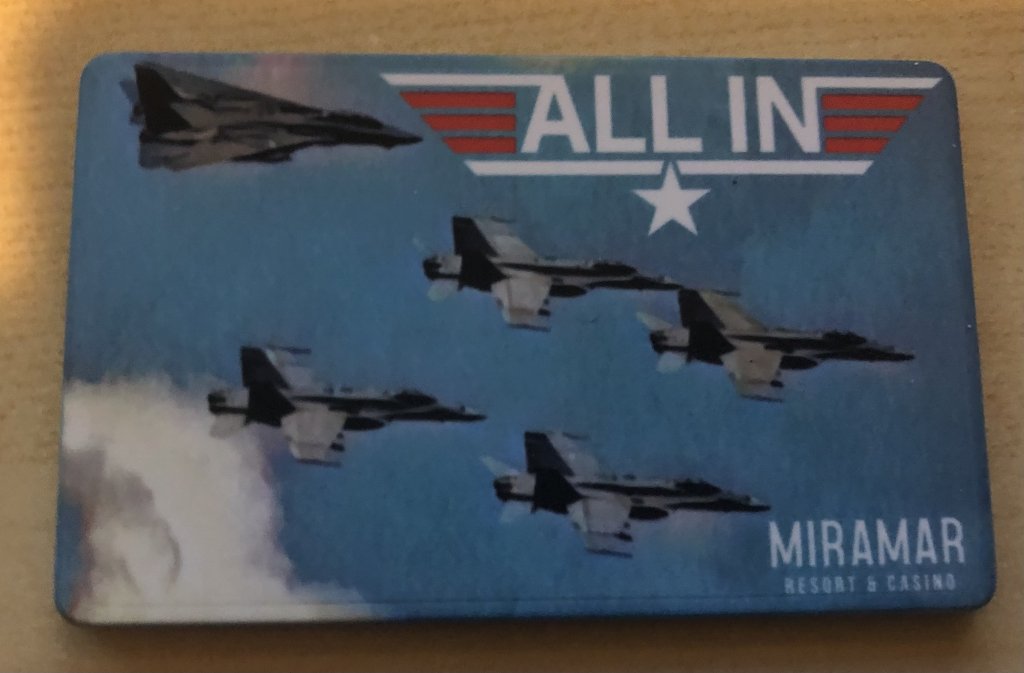 Button Set #10 - Cobra Kai & Miyagi-Do Dealer Button set - These 2 buttons will be produced in the coming weeks by me. If you choose this set you will pay for the shipping when I have the buttons in my hand. They will be 60mm Dealer Buttons.
EDIT THE TWO KK BUTTONS HAVE ARRIVED
Last edited: