Joined

Nov 28, 2019
Messages

733
Reaction score

851
When I get bored some in these parts can get nervous. Not so much for their own safety... but mine.
They know I'm likely to dream up something to do. They also know it's likely to involve some form of "redneck engineering" that usually results in some amount of blood loss. Again... usually, my own.
I'm also something of a stickler for details. Technical details. I have an aversion to the word "subjective".
"Screw subjective, let's test it."
And that folks, is the usual born-on date of another, usually somewhat sketchy, adventure. You know the old redneck joke punchline of, "hold my beer & watch this"? Yea, it's usually something like that.
At any rate, I've grown tired of all the usual and customary card reviews/recommendations where there really isn't any objective comparison other than "these are stiffer/thicker/heavier/etc/etc/etc than those".
The root of this little project was in answer to a question comparing 3 specific decks. I happened to be in the shop within spitting distance of dial calipers & a gram scale at the time, & also happen to own all 3 decks. So I got specific with regard to thickness, weight, base material & relative flexibility.
If you're curious:
https://www.pokerchipforum.com/threads/ordering-links.16572/page-10#post-958536
Then I got thinking, (yea, here it comes) why does "flex" have to be so subjective? That should be something that can easily be measured. Why shouldn't anyone who thinks they may want to try a specific brand/version of cards not be able to look up a list & see how they stack up against something he already has? Sure, you may know how Copags feel, & you see some else talk about how soft Gemacos feel. But are they softer or stiffer than Copags? & by how much really?
Over on YouTube,
@Hobbyphilic
has a few videos showing the relative amount of "flex" certain cards yield by suspending the card from each end and placing poker chips in the middle. OK in concept, but how about something that can be put in numbers? Or, from the thought process of Robert Heinlein's, "Notebooks of Lazarus Long"...
What are the facts? Again and again and again - what are the facts? Shun wishful thinking, ignore divine revelation, forget what "the stars foretell," avoid opinion, care not what the neighbors think, never mind the unguessable "verdict of history" -- what are the facts, and to how many decimal places?
Before this post turns into its own novel, Here's what ended up falling out of the multiple synaptic misfires that rattled around inside my cranium.
The card should be anchored on one end by as little real estate as practically possible.
A given weight should be attached to the other end. Again, not too far inward toward the anchored end so as to allow as much of the card to flex as possible.
This would allow the relative "flex" of the card to be measured in degrees by a simple protractor.
The process should be repeatable with as close to zero margin for error as practical.
Ok, so there's the theory. All I needed was a way to pull that off. In scavenging the shop for stuff to concoct such a contraption, a scrap piece of 4x4, a couple short lengths of 1/2" & 1" aluminum angle stock, & a little scrap 25ga. aluminum sheet became the raw materials for the weapons making process. A quick trip to the printer, a couple Band-Aids as a preemptive strike, & pit stop at the refrigerator for fuel enough for a one beer job, and I was ready for action.
The Shop Supervisor (AKA: The Cat) throws me this "Oh God, here we go again" look & leaps from the benchtop to the top of a nearby tool cabinet. Seems even the animals know when to head for the safety of higher ground in this joint.
After surprisingly minimal blood loss, the gadget was mostly done. I just needed something to anchor the card in it. A little more rummaging around & I found a piece of 3/8" keystock would be perfect. Problem was, the only piece I had was a length I didn't want to cut, as it was presently the perfect length to use as a snowmobile clutch alignment tool. Well crap, this means we're about to blow right past the current budget of zero & one beer time limit. A trip to the local hardware store is in order.
With the anchor material procured, the final step actually became the most time consuming. The weight for the free end of the card. The problem became finding something of the correct weight and would only grip the last 1/2" or less of the card without any permanent damage. All the various clips I had were too heavy. Once you get past about 25 degrees or so the weight starts pulling on the length of the card as much as it's flexing it. But, it has to be heavy enough to yield some meaningful result. As in, even the stiffest card should flex at least 10 degrees or thereabouts.
After about an hour of complete & utter trial & error failure, it was one of those moments when you realize exactly how much of a dumb*ss you can be. The solution had been staring me in the face since the beginning of this project, if I'd been paying enough attention to notice it. Right there at the end of the bench was one of those little 6" pocket-clip machinist's rulers. Presto, problem solved. Well... almost. I had to take a trip out to the race car trailer & steal the clip off the one in the tool cabinet out there so it would clip to both sides & balance the weight across the card.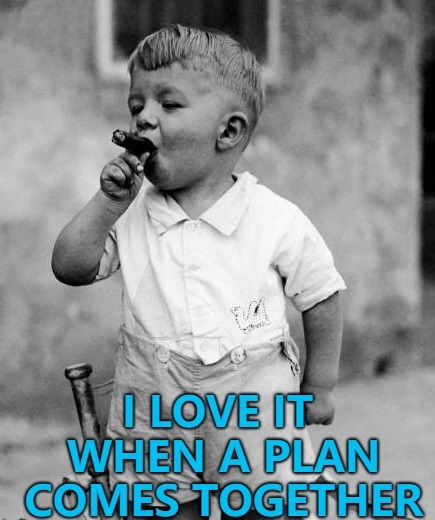 Oddly enough, the weight is 9-1/2 grams... About the weight of a poker chip.
Enough useless drivel already, what are the results? A trip to the card stash & bunch of testing later generated this "Playing Card Database". The flex testing was all done with unused cards so as not to skew the results. That was actually easy, as I never use the jokers for anything, but never throw them away.
Listed from softest to stiffest...
Code:
                                                       Finish    
                      Weight    Thick   Flex   Mat    Face/Back    
----------------------------------------------------------------
Modiano Texas Poker   2.32g    .0115"    20    Cel    Linen/Linen    
Cartamundi Classic    2.10g    .0105"    20    PVC    Smooth/Gloss
Desjgn (Old-Modiano)  2.43g    .0120"    19    Cel    Linen/Linen
Kem                   2.40g    .0130"    19    Cel    Linen/Linen
Gemaco                2.35g    .0125"    19    Prop   Matte/Matte
Copag                 2.50g    .0115"    19    PVC    Smooth/Smooth
Ace Authentic         2.32g    .0115"    17.5  PVC    Smooth/Gloss
Modiano Platinum      2.55g    .0130"    17    Cel    Linen/Linen
Marion Pro            2.42g    .0125"    17    PVC    Matte/Smooth
Ritz/Royal            2.27g    .0115"    17    PVC    Gloss/Gloss
Da Vinci              2.58g    .0125"    16    Cel    Linen/Linen
Piatnik               2.56g    .0125"    16    Cel    Linen/Linen
NTP                   2.61g    .0125"    16    PVC    Matte/Matte
Bird 888              2.40g    .0110"    16    PVC    Smooth/Smooth
Dal Negro Texas Poker 2.68g    .0130"    15    PVC    Matte/Matte
Bicycle Prestige      2.54g    .0125"    15    Prop   Linen/Linen
Fournier 2818         2.56g    .0125"    15    PVC    Linen/Linen
Slowplay              2.47g    .0120"    14.5  PVC    Smooth/Smooth
Guild                 2.64g    .0130"    14    Cel    Linen/Linen
Desjgn (New-DalNegro) 2.66g    .0130"    14    PVC    Coarse/Coarse
Bullets               2.56g    .0130"    13.5  PVC    Linen/Linen
Rungood               2.74g    .0125"    12.5  PVC    Smooth/Matte
Faded Spade 2.0       2.61g    .0140"    12    PVC    Grainy/Grainy
CLM Texas Hold'Em     2.55g    .0135"    11    PVC    Gloss/Coarse

AVG. CARD WEIGHT:
Poker Size Cards. Full deck of 52 cards weighed on a gram scale & result divided by 52.
THICKNESS:
Self-explanatory
FLEX:
As measured in degrees on the Flex-O-Meter of Doom
20 = Soft
17 = Medium Soft
14 = Medium
11 = Stiff
MATERIAL:
PVC = Polyvinyl Chloride - The stuff your toilet plumbing is made of.
CEL = Cellulose Acetate - The stuff cigarette filters are made of.
PROP = "Proprietary" - Bicycle calls theirs "Duraflex". I call it Bovine Excrement. (BULLSH*T FLAG ALERT - See Below)
FINISH:
OK, so this part can be slightly subjective. But, what the hell...
GLOSS: Shiny, & usually very slippery. But they are usually cheap.
SMOOTH: Flat finish with no real apparent texture
MATTE: Another flat finish, but with a slight amount of perceptible texture.
LINEN: A texture you can actually start to feel. Most common finish amongst more expensive decks.
GRAINY: Pronounced texture. Feels kind of like the surface of a fine whetstone.
COARSE: A surface so textured it's the 1st thing you notice. Stevie Wonder could immediately pick one out of a pile amongst any other finish on the list. Unique to DalNegro's pricier decks it seems. If I had to describe it, imagine if you clear-coated a piece of 800 grit sandpaper & you'll get the idea.
It was no surprise that my favorite decks came out on the soft end of the scale. The old Desjgns & Kems. I deal the final table a lot. I'm old, & my hands don't work as well as they did 20 or more years ago. The softer the better in my book. If Modiano weren't a bunch of snakes & weasels, & their spades didn't look like they needed Jenny Craig, I'd be all over their Texas Poker decks.
If you run multi-table tourneys & want something decent that won't have you contemplating bank robbery or at least knocking off the local liquor store or 7-11, take a look at Marion Pro. They can be found for only about a buck or two more than the usual cheap Cartamundi/Ace/Ritz/Royal lot & have a finish that's actually tolerable. Slowplay aren't too bad either & are currently on Amazon for 13 bucks a set. If you buy 2 sets for the free shipping that's $6.50 a deck.
UPDATE:
Cheapskate Card Shootout Review on Page 2 -
https://www.pokerchipforum.com/threads/the-redneck-poker-card-database.52229/post-1010738
What did come as something of a surprise was the new Desjgns. I knew they felt a little stiffer than the old Modiano stock cards. But never would have guessed they were closer to Bullets than Bikes. Also, I thought DalNegro produced acetate cards... seems not. No way that's the case being that stiff.
And, speaking of Bicycle....
Scroll up & take a gander at
Bicycle Prestige
&
Fournier 2818
. Notice something?
Yup, they're identical. 0.02 grams is the difference in the amount of ink used on the backs.
Truth in advertising my *ss. Seems the much trumpeted "Duraflex" is nothing more than a crappy translation for Spanish toilet plumbing.
PVC, regardless of it's native language, is still PVC. It isn't worth more just because it took a relaxing cruise across the Atlantic.
NOTICE:
No Chinese restaurant jokes were told during the testing of these cards.
Last edited: