I know that David had mentioned working on some dealer buttons/chips perhaps, but in the meantime, I have been looking at making some for my own use as well as some other things.
I contacted P5Woody and asked if he would mind taking a crack at it, and this was his first attempts:
Personally, I liked the bottom right one the most, but asked for a few modifications.
- Make the chip/oreo rack more translucent instead of red.
- Increase the size of the x on the DON'T TOUCH label.
- Make the oreos brownish black.
He then sent me this: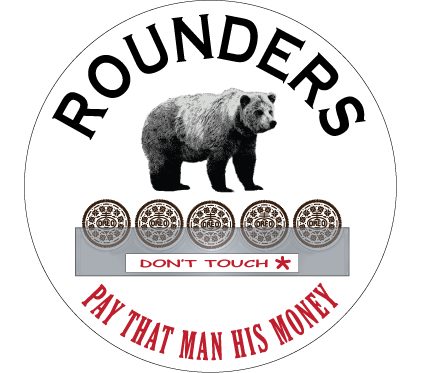 I'm really liking where this is going, and would like to get some more input from the folks here.
I will most likely be getting these made at GOCC in the 63mm size.
Mike