Flush
Site Vendor
Supporting Member
Joined

Aug 2, 2015
Messages

2,224
Reaction score

5,358
Location
Here is a simple way to bring color and vibrancy back to chipcos. I hate how chipcos lose their color but when you wash them they brighten up with water. Then once they dry they're faded again. I read up on restoring tile, porcelains and ceramics. Most suggest a polish. The problem is many come in a spray bottle. At my work we sell Amish wood milk(ceramabryte work as well though I seem to get better results with amish wood milk). Its a furniture cleaner, restorer, polisher. The nice thing is it comes with a soft scrub consistency. I'll let the results speak for themselves.
All chipcos have a different amount of wear. This process brings out the colors that are left on your chip. Only use on chips where the texture has worn off. Slightly worn to heavily worn chips will see great results. Only chips completely worn down won't see any help because the color is basically gone.
Will this work for yours?
To test if this will work on your chipco simply run it under water. If running it under water changes the brilliance or tone of the color then this process will work. I liken this process to oiling your chips. It probably wont last forever and simply makes colors pop. For a more permanent and drastic result (way more difficult) check out my thread here using clear coat or recolor.
https://www.pokerchipforum.com/threads/recolor-your-chipcos.11318/
Additional pictures below with steps.
1. Clean your chip
2. Put a bb size or smaller dab on your finger and work it onto the surface. Use as little as possible. Any excess should be spread to the next chip.
3. Let it sit for 1 minute for fast results or let it sit for one hour for even better results. After one minute it will still be damp but you should still proceed to step 4.
4. Using a microfiber cloth buff it off.
Additional notes: You can put on multiple layers. I found pretty good results as well cleaning with ceramabryte and then polishing with amish wood milk. I think this is probably overkill but definitely potent.
Thats it! The nice part is it's a matte finish so no unnecessary shine. Totally natural. Also it makes them slightly less slick so the chips don't slide as much.
Can you tell the difference?
Step 1 and 2
Step 3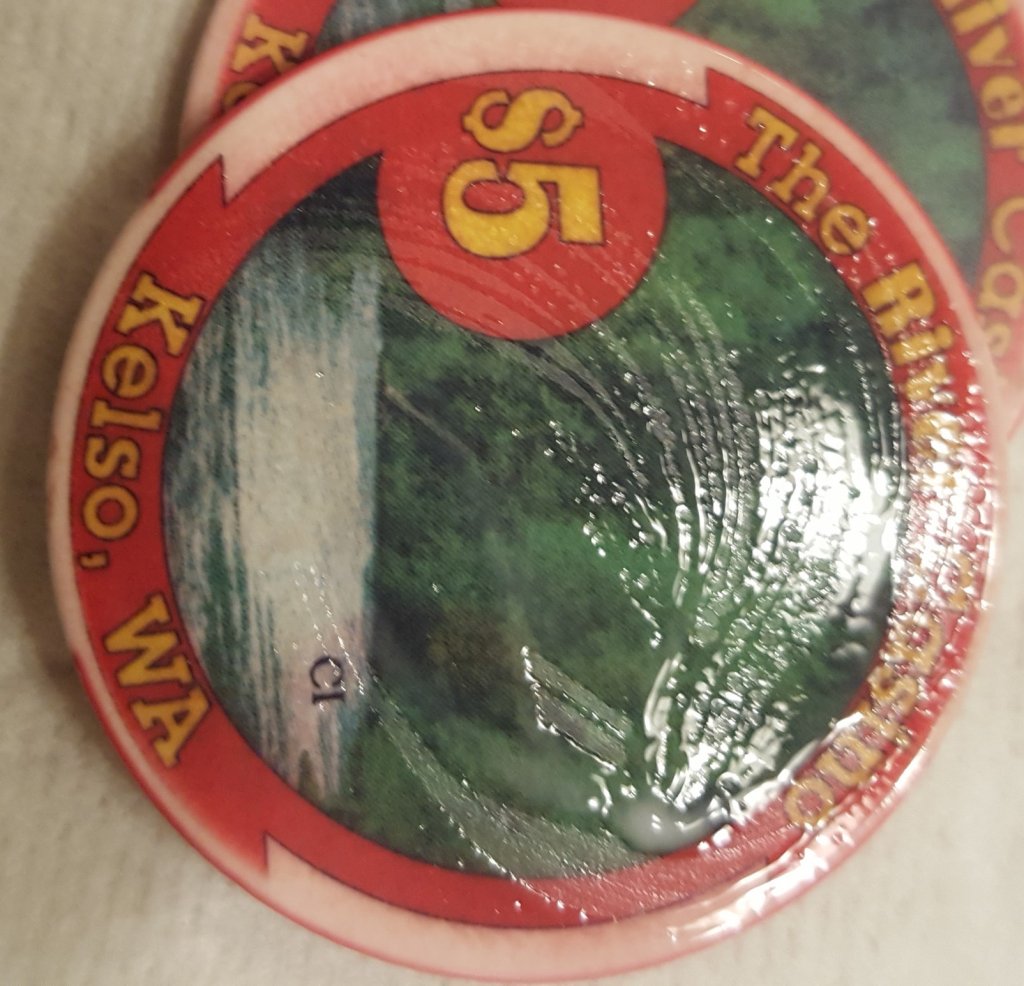 Step 4
Last edited: