I've been fooling around with making a custom set of chips for a while, and there are a few themes that I've been randomly working on here and there. The Big Lebowski is my favorite movie, so I've considered making a custom label for it and finally got around to it recently. This is by no means a completed project, but just wanted to post it and get some feedback. I have not decided on fonts or a mold yet (leaning towards small crowns). The chip below is just an example - no colors have been finalized yet.
I've considered doing a different character on each denomination, but I decided against that ultimately. I am considering having this inlay on one side and the other side of the chip having a funny quote from The Dude with perhaps a little symbol from the movie along with it (for example, bowling pins and/or bowling ball, a joint, a white Russian, the briefcase, the toe (lol that might be too much) etc.). Any suggestions for good quotes (obviously can't be too long) or symbols to include are welcome also.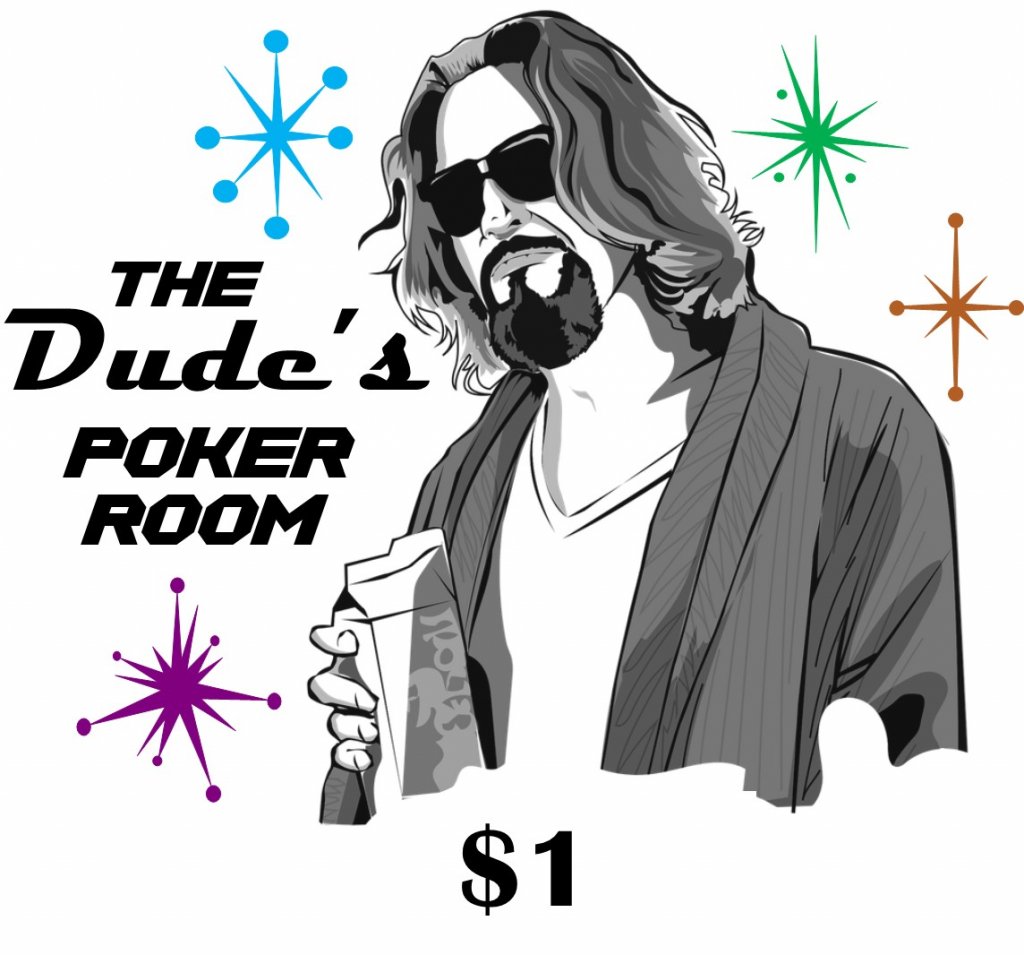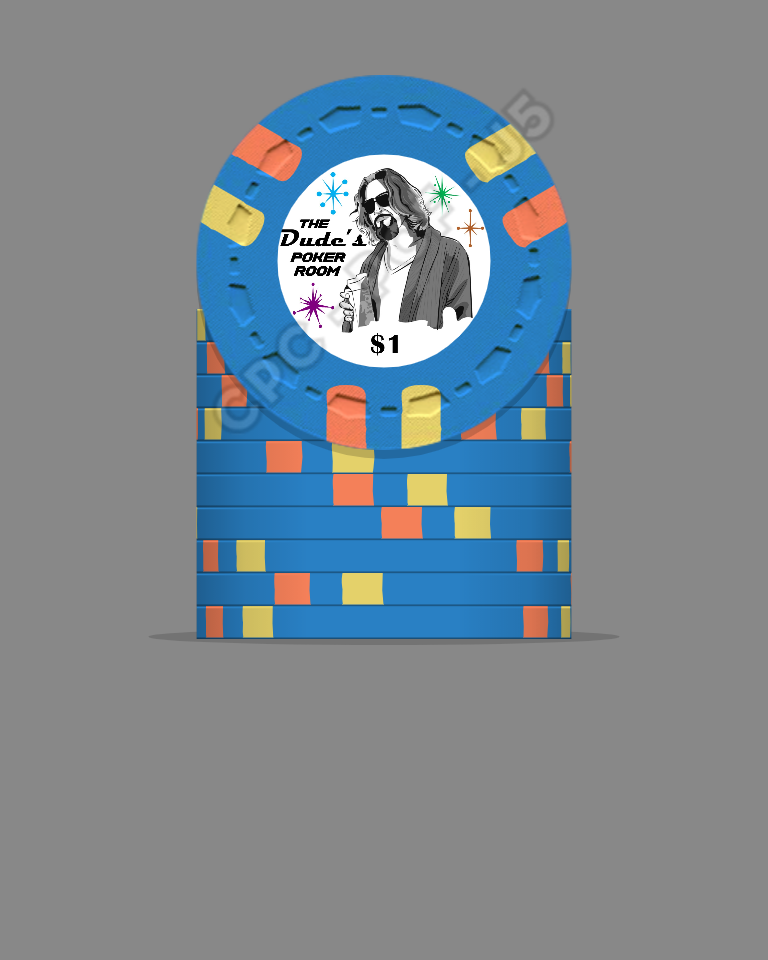 Some things to consider: I originally had thin black lines around the outside of the stars, but I ended up removing them. I was also thinking of possibly matching the colors of the stars for the base chip color instead of multiple colored stars. Any feedback is appreciated. Thanks.