I was able to squeeze in a little work here and there the past few weeks, I made the covers for the center beam. These both give the beam a nice finished look and hide the array of wires for the AC condenser, TVs, speakers, etc.
Before: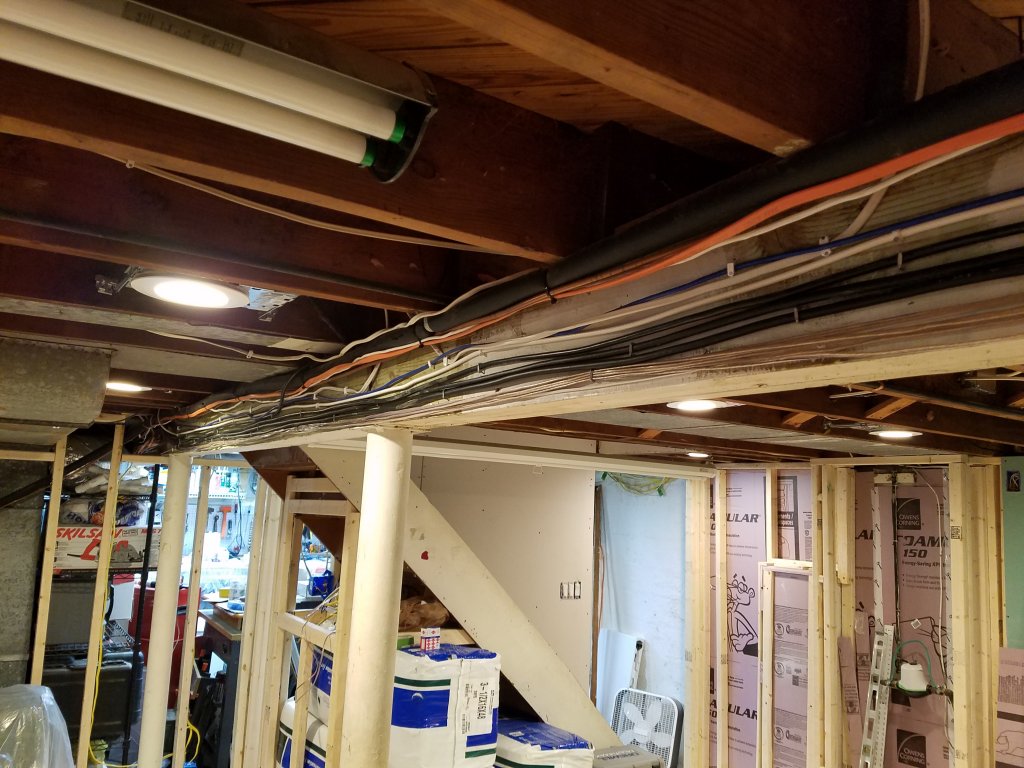 After:
Had to cut down the cover on the end against the wall to account for the AC condenser tube running through the outer wall
At the joint over the column, I'm going to try my hand at crafting a support and connection plate out of foam and finish/paint it to look like a steel/iron and hide the seam. I'm hoping to get started on the bar later this week after Christmas.