Joined

Sep 5, 2017
Messages

1,943
Reaction score

1,699
Location
No HUD stats. LJ RFI 2.2BB, HJ calls, V calls in CO and than everyone else calls. A Blitz Family pot! This is a first for me.
Our hand plays well multi-way so let's flop good!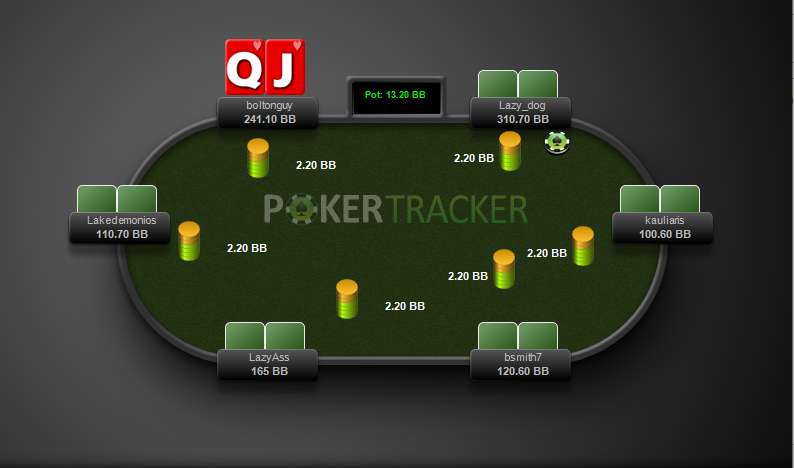 And we do flop two pair! X to Hero. Only hand I'm worried about is 55 as I block combos of QQ & JJ and they would have raised pre.
Straight draws are possible so hero goes bigger than normal into a 6-way pot: 1/2 pot. Three players call.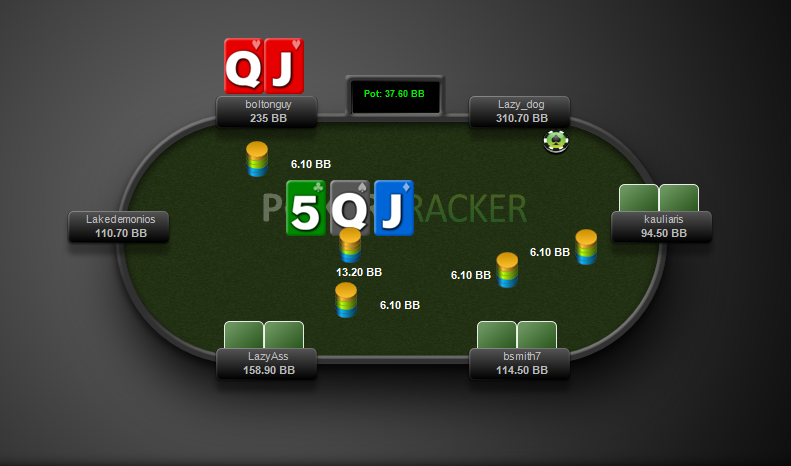 Turn is a brick and it folds to LJ who leads for 3/4 pot. Now that is an interesting move.
Raising on the 6 makes me fear 66 so I just call. Briefly considered raising. SB and BB fold.
River completes the straight and V bets 3/4 pot again. Hero?