It's been a long time since I bought a new set, so I am really excited to have picked these up.
They have been on my radar since I began chipping 15 years ago and bought a bunch of samples.
They arrived in a MFRB that was taped really well.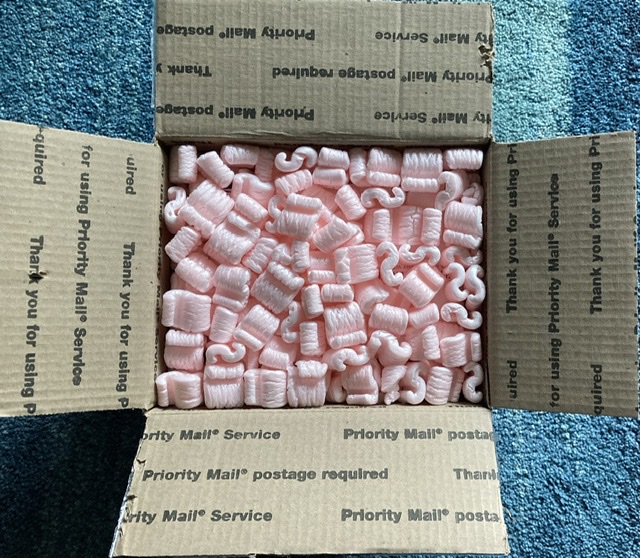 (The rug is a cheapo IKEA piece called Sonderod. I like it better in the living room of our flat than I did in the store.)