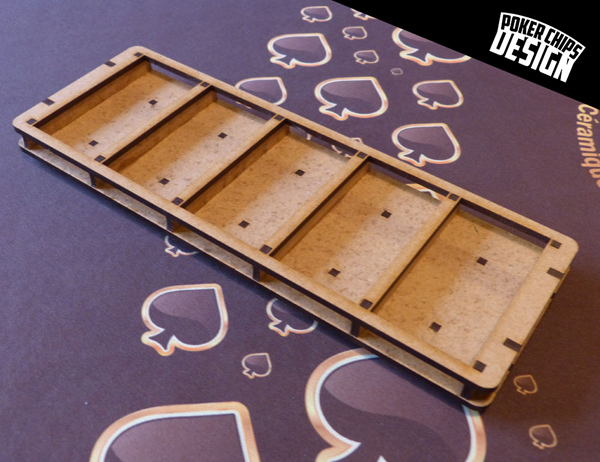 Here is a chance to win
TWO
of The Rack #2: Brut chip racks.
- "Brut" is made with MDF and delivered un-assembled.
- Dimensions : 213 mm x 77 mm (height without chips : 18.4mm)
- Fits perfectly with Paulson, Ceramics or ASM chips.
- Stackable and "Bird-cage" ready
(chips not included
)
This giveaway is open to ALL PCF members with a minimum of 50 posts.
Free worldwide shipping!
Many thanks to Alan from PokerChipsDesign for sponsoring this giveaway!
Thanks and good luck to all!
Go to the
Giveaways page
to enter.