Thanks, I appreciate the help. My initial reaction to the 15/5/11/1 idea was, wow almost half your stack is the lowest denom, that's a shame since it's the first colored up, but then in trying to put a blind schedule together, those 100s would be used for maybe 6 rounds? I will have to think about it some more, but it seems that the 100 as the lowest denom seems so odd because that inefficient 500/1000 jump seems to be in a crucial spot. To me, this is the advantage of starting with the 5, no odd jumps until way later, and you have the chips for any blind amount you need. If you start out with 100/200, what is the second level, 200/400? It seems awkward to me. I will have to do some re-reading in this thread.
Bear in mind that I've never used either of these as we tend to have T15K (150BB) rather than T20K (200BB) starting stacks, but I like putting together blind schedules and have had these made up for a while. They may work for you.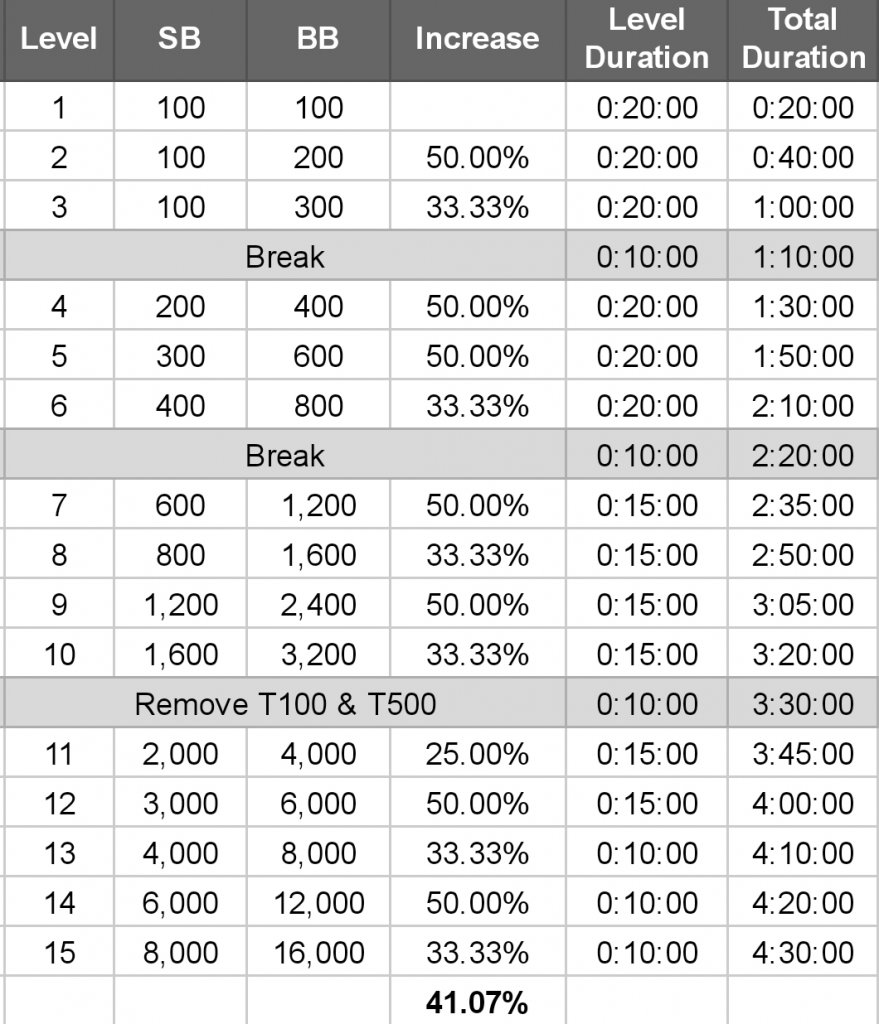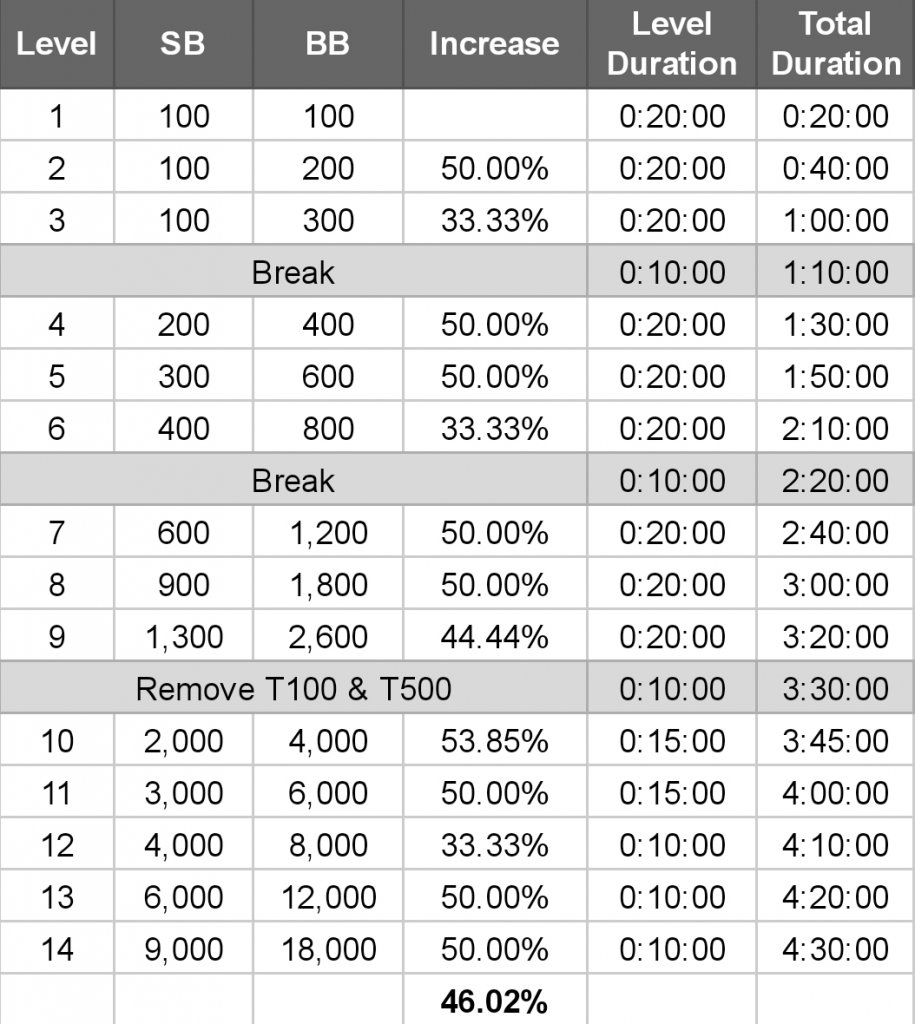 I like to schedule a break every hour and keep increases as consistent as possible. The first one speeds up after the second break (in my game this is when rebuys end), while the second maintains the same pace until the colour up. Single table with rebuys should end no later than the final levels (though adding contingency levels would always be prudent).
Last edited: