Joined

Dec 25, 2018
Messages

1,946
Reaction score

2,361
Location
PLEASE READ THE ENTIRE OP BEFORE PLACING YOUR ORDER.
The GB for the Aurora Club / Soapy's / SW buttons is now a go. Cost is dependent on order size ($4.75 per for 1-99 buttons, $4.50 for 100+ buttons) + re-shipping to you. Kristil from BR Pro Poker told me shipping to me is free for orders of $250 or more - should not be a problem based on interest.
Probable cost: $4.50 per button + re-shipping to you
1-3 DBs: $5
4-6 DBs: $6
7+ DBs: $8.50 (SFRB)
Canadian shipping is TBD, at cost
I will be refunding all overages, and in certain cases requesting additional funds, if necessary. My goal is to have everyone pay exactly their share of this GB.
International
: After giving it a lot of thought, I'm going to keep this GB to North America only, and will only send a total of 5 packages to Canada under the condition that
each Canadian package must contain at least 25% non-SW buttons
.
Feel free to organize combined shipping in this thread. I think the best workaround would be to have a US-based re-shipper.
I apologize for the geographical restrictions, but the postal service has been a mess, and dealing with Customs is something I'd rather not deal with.
Please use the following template to place orders:
DS - 1
MF - 1
AC Black - 1
AC White - 1
Soapy's - 1
Feel free to ask questions. Thanks.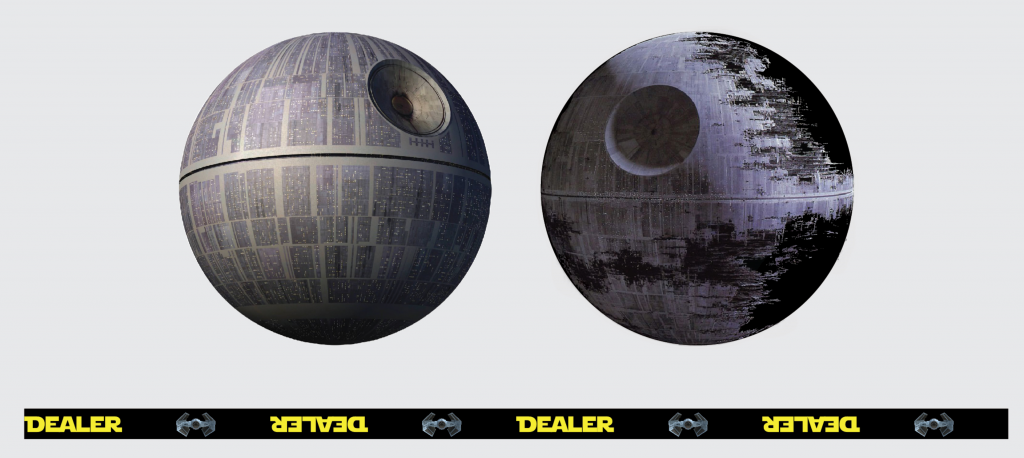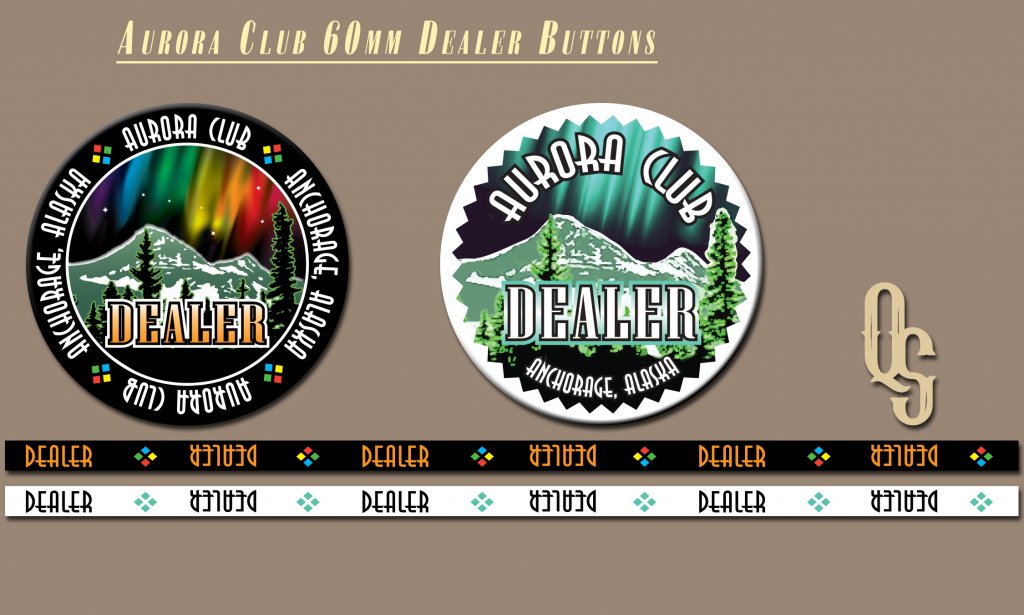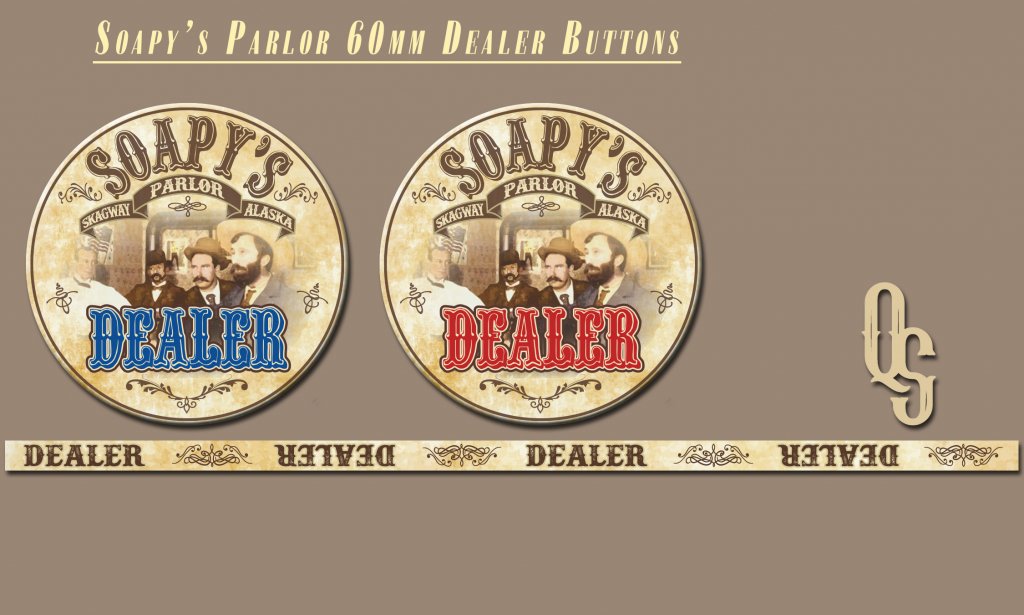 proof credit:
@Quicksilver-75
and
@Nuhockey
Name
DS
MF
AC Black
AC White
Soapy's
Est. Shipping
Est. Total
PAID
ChipFinderSK

4​

1​

4​

1​

1​

-
49.5
BamaT8ter

2​

2​

0​

0​

0​

6
24
X
AKChip

1​

0​

2​

2​

2​

8.5
40
X
Pinkdan

1​

1​

1​

0​

0​

5
18.5
X
Himewad/
Mr. Winberg

3​

2​

0​

0​

1​

6
33
X
Marhault

1​

1​

0​

0​

0​

5
14
X
PGA PRO

0​

0​

1​

1​

1​

5
18.5
X
liftapint

0​

0​

1​

2​

0​

5
18.5
X
303Mike

3​

3​

2​

2​

0​

8.5
53.5
X
JackStraw

2​

0​

1​

1​

1​

6
28.5
X
nitzilla/
One Eyed Dollar

2​

3​

0​

1​

1​

8.5
40
X
ranger764

1​

0​

0​

0​

1​

5
14
X
Vince Bustillo/
Justin Olson

0​

0​

1​

1​

3​

6
28.5
X
RegularJohn

1​

1​

0​

0​

0​

5
14
X
Highli99

4​

2​

1​

1​

1​

8.5
49
X
blackhole (CAN)

1​

1​

1​

0​

0​

TBD
13.5 + ship
X
CdnBeerLover (CAN)

0​

2​

1​

1​

0​

TBD
18 + ship
X
Fokker210

2​

2​

1​

0​

0​

6
28.5
X
BearMetal

1​

0​

0​

0​

1​

5
14
X
masayako

1​

1​

0​

0​

0​

5
14
X
CaptC07

1​

0​

0​

0​

0​

5
9.5
X
TKEUofM

3​

3​

0​

0​

0​

6
33
X
Chipnut

2​

2​

0​

1​

0​

6
28.5
X
grant54 (CAN)

0​

0​

1​

1​

2​

TBD
18 + ship
X
Suited Connector

0​

0​

0​

0​

1​

5
9.5
X
pltrgyst/
inca911/
k9dr

3​

0​

3​

0​

0​

6
33
X
Quicksilver-75

0​

0​

0​

0​

2​

-
9
X
ThinkingFold

2​

2​

0​

0​

0​

6
24
X
espehrson

4​

4​

0​

0​

0​

8.5
44.5
X
Pinesol13

4​

4​

0​

0​

0​

8.5
44.5
X
cpac54/
MrWitti

3​

1​

0​

0​

0​

6
24
X
Schmendr1ck

2​

2​

0​

0​

1​

6
28.5
X
DMZ

1​

1​

1​

0​

0​

5
18.5
X
72o

2​

0​

0​

0​

2​

6
24
X
juankay20

3​

2​

2​

2​

2​

8.5
58
X
natumes

1​

1​

1​

0​

0​

5
18.5
X
SevenDollarPen

2​

0​

1​

1​

0​

6
24
X
duffman

1​

1​

0​

1​

1​

6
24
X
jbriod

2​

0​

0​

0​

0​

5
14
X
7deuce

3​

0​

0​

0​

0​

5
18.5
X
philhut (CAN)

2​

1​

0​

0​

1​

TBD
18 + ship
X
churlbut18

4​

4​

0​

0​

0​

8.5
44.5
X
tabletalker7

1​

0​

1​

1​

0​

5
18.5
X
gmunny

3​

2​

1​

1​

0​

8.5
40
X
jja412

2​

2​

1​

1​

1​

8.5
40
X
Gerald

4​

4​

0​

0​

0​

8.5
44.5
X
Ocharacato/
Steppenwolf/
Jeevansluck

6​

6​

2​

3​

3​

8.5
98.5
X
Ben8257

0​

0​

1​

1​

3​

-
22.5
X
Littleluck55

1​

0​

1​

1​

0​

5
18.5
X
BillyBluff

7​

5​

0​

0​

1​

8.5
67
X
Outkicked

2​

1​

0​

0​

0​

5
18.5
X
MikesDad

0​

0​

1​

1​

0​

-
9
X
Poker Zombie

3​

0​

0​

0​

0​

5
18.5
X
John Zoidberg

2​

2​

0​

0​

0​

6
24
X
Meregorix

2​

1​

0​

0​

0​

5
18.5
X
FNP1973

2​

2​

0​

0​

0​

6
24
X
TheBigTater

2​

0​

2​

2​

5​

8.5
58
X
5bucks

0​

0​

1​

1​

0​

5
14
X
Joe Harris

2​

2​

1​

0​

0​

6
28.5
X
HeWhoWouldPun

3​

2​

0​

0​

0​

6
28.5
X
MG20

1​

1​

0​

0​

2​

6
24
X
Bad Toad

1​

1​

0​

0​

0​

5
14
X
nck

1​

1​

0​

1​

0​

5
18.5
X
cpiaaq

1​

0​

0​

0​

0​

5
9.5
X
Jackypoo

1​

1​

0​

0​

0​

5
14
X
madforpancakes

3​

3​

0​

0​

0​

6
33
X
Mongoose

0​

0​

0​

0​

2​

5
14
X
pokerpig

0​

0​

1​

1​

1​

5
18.5
X
DJ_Fett

1​

1​

0​

0​

0​

5
14
X
PAZ

3​

3​

0​

0​

0​

6
33
X
SeekingAlphaSocialClub

1​

1​

1​

1​

2​

6
33
X
HO HO HO

1​

1​

0​

0​

0​

5
14
X
Jeff

1​

1​

1​

1​

1​

6
28.5
X
brewdawg

3​

3​

1​

1​

2​

8.5
53.5
X
namsupak

3​

3​

0​

0​

0​

6
33
X
krafticus

1​

2​

0​

0​

0​

-
13.5
X
Last edited: