Hello to all Chips Lovers,
I am Seppi from Vienna, Austria and started my business in 2005 after returning from my grad
university class I took in New Orleans, Louisiana, where I bought my fist pokerset and realized this product does not exist in Europe.
So that is when I started with
www.pokershop.at
and
www.pokershop.de
and later on with
www.yourcryptochip.com
Contact info
:
Mail:
info@pokershop.at
Skype: mbaewok
Phone: 00436509700979
The goal here is to provide chip nerds like me with special offers, mainly focusing on Europe countries. My goal is to offer aligned ceramics chips with the best combination by
price, production time and quality.
I do around 500k chips a year and since 2018 I have a very close partnership with a chip manufacturer in china which will lead that I will have very good offers. For example it will be possible get orders till Tuesday and most of the time the chips will be here in Vienna trough the custom and ready to ship the following Tuesday (7 days).
I also want to be the middlemen between chip designers and clients. Designers can put their designs on my website and can participate from made orders.
Anyway you can ask me about any inquiry you have and most of the time I can help.
I will start with a group buy offer which will be in cooperation with Alain-Pierre from Poker Chips Design. More details will follow the next days.
Here are some expressions which I made over the last 14 years
.
That's my mum when I got my first container back in 2005
Some expressions from the shop (2006 - 2016)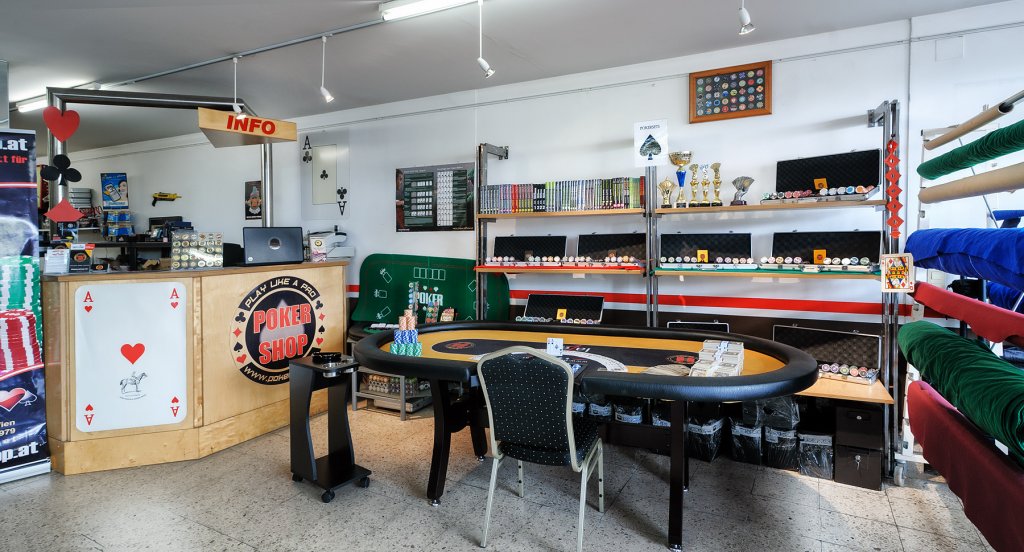 This is my showroom in my house
Last edited: