Joined

Jun 28, 2015
Messages

1,171
Reaction score

2,804
Location
The intent behind Discobeetle Software has shifted over the years, but the name has been around a while. In college, I started doing freelance software development. At the time, I was an avid lurker of Scott Keen's Poker Table Forum. I keenly (hah) remember him mentioning that he didn't work much, just lived off the royalties from some software he wrote.
Originally, the goal of Discobeetle Software was to be a consulting company until I could do the same thing. I didn't have a concrete plan on how to do that, but the concept was attractive. Well, reality got in the way, and after graduating I ended up working for somebody else, not living the beach life.
In the past couple years, I've been working on some poker related software projects. One of these is already released and available - the
BCC Protégé Variant Gallery
. The next which will be released is a database of poker games. The database is attached to a small web server which can be used to modify the database entries. It can also render a 'game card' based on
@abby99
's mixed game cards. Naturally, the contents of the database are also based on
@abby99
's cards. Thanks to her for giving me permission to build it!
My goal with this database is twofold. First, it is a prerequisite for other projects. Secondly, it will be made available as open source software, free of charge - just like the original card PDFs. My hope is that people might find it useful for running their home games.
There is a short list of todos remaining, including layout fixes and adding more games to the database. I also need to solve a little dilemma I'm calling "The Banco Conundrum". My plan with this first database release is to get it out before the end of October. If there is interest, it's possible that other features could be added to the server.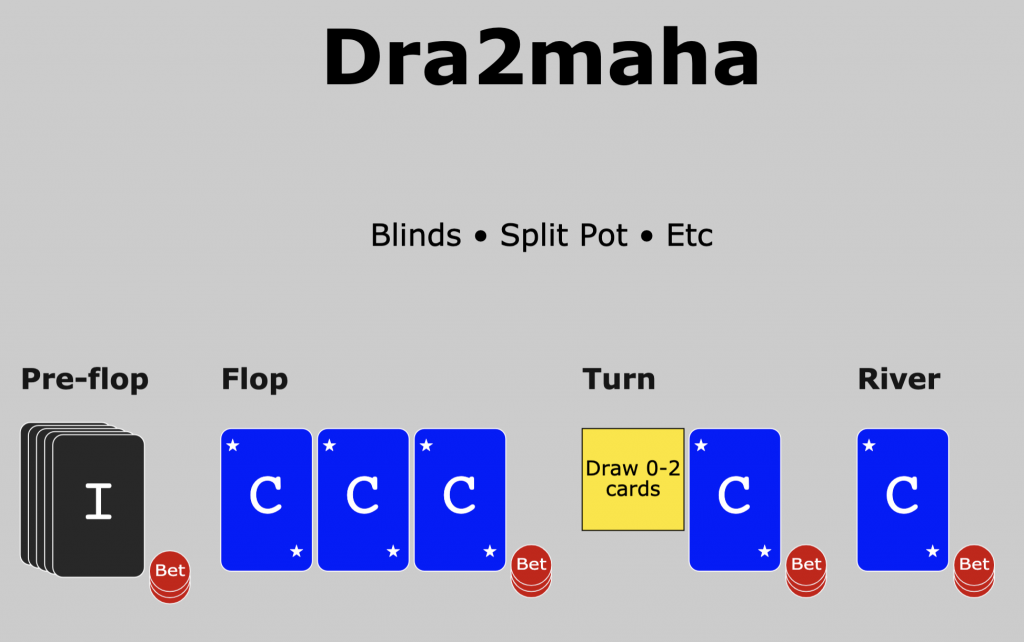 My primary goal with Discobeetle Software is to be your poker software solution provider. I have ideas, you have ideas - I'm hoping y'all can help me filter out the bad ones. I want to produce software which will be useful for your home games. And perhaps beyond.
If any of that sounds interesting to you, please watch this space.
Thanks for reading, and feel free to chat in this thread or message me with any comments.
Last edited: