Hey all, so far the search for a tournament set has gone pretty well, and I already have purchases in for almost everything. All that is left is to pick out a T1k chip. This is the current set as of now:
T100: Kash Casino $100 chips
T500: Horseshoe Cincinnati $1 chips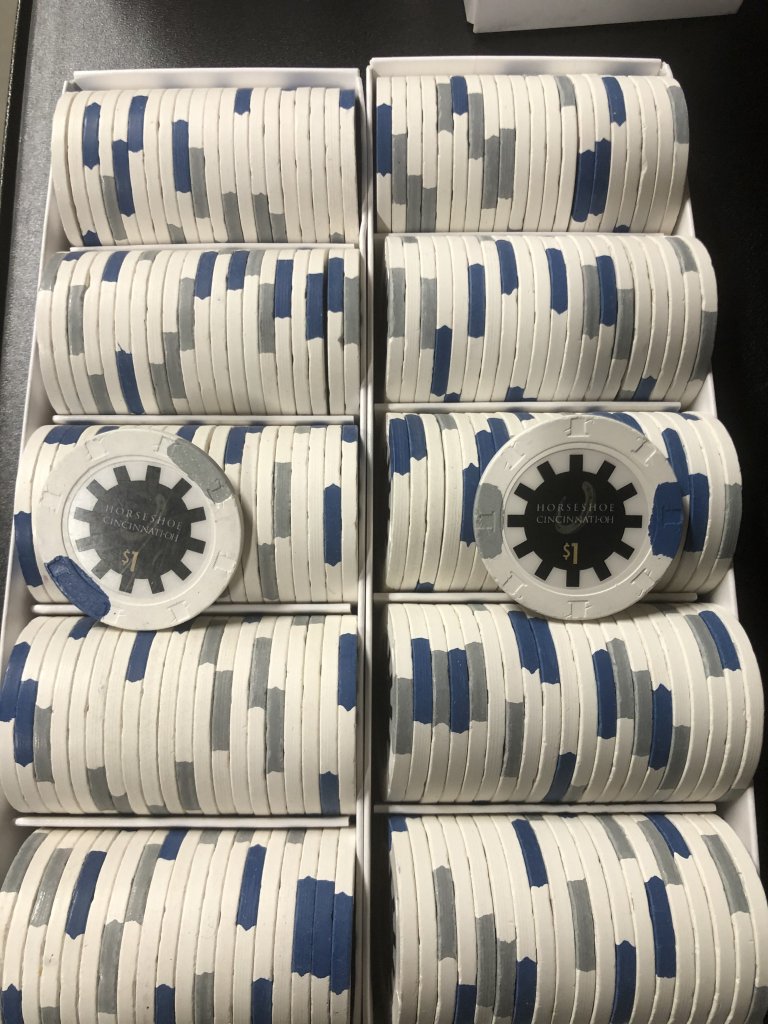 T1,000: Santa Ysabel $2's
T5,000: MSK Custom Plaque
T25,000: MSK Custom Plaque
Here's a CPC mockup of what the colors and edge spots look like together...
Ideally, I'm thinking something yellow, gold, orange... I'm looking for paulsons, THC/RHC mold type, no more than about $1.50 per chip max and no solids.. I will need 200 of them...
Thanks in advance!
Last edited: