reduced - $140 shipped conus
$150 plus shipppng
These are leaded, they're yellow, they're from Nevada, and they're fabulous.
There are 32 of these beauties. I bought them from spinetti's for $5 apiece, and played them occasionally for OFCP.
last I checked, spinetti's had 60ish of these available for $6 apiece, but you'd have to check with them.
As you can see, there's some minor warping as is typical of Paulson hot stamps. The hot stamps themselves are mostly minty - there's a few with minor damage, probably from cleaning, not noticeable unless you're looking for it. And as you can see, some could use a cleaning.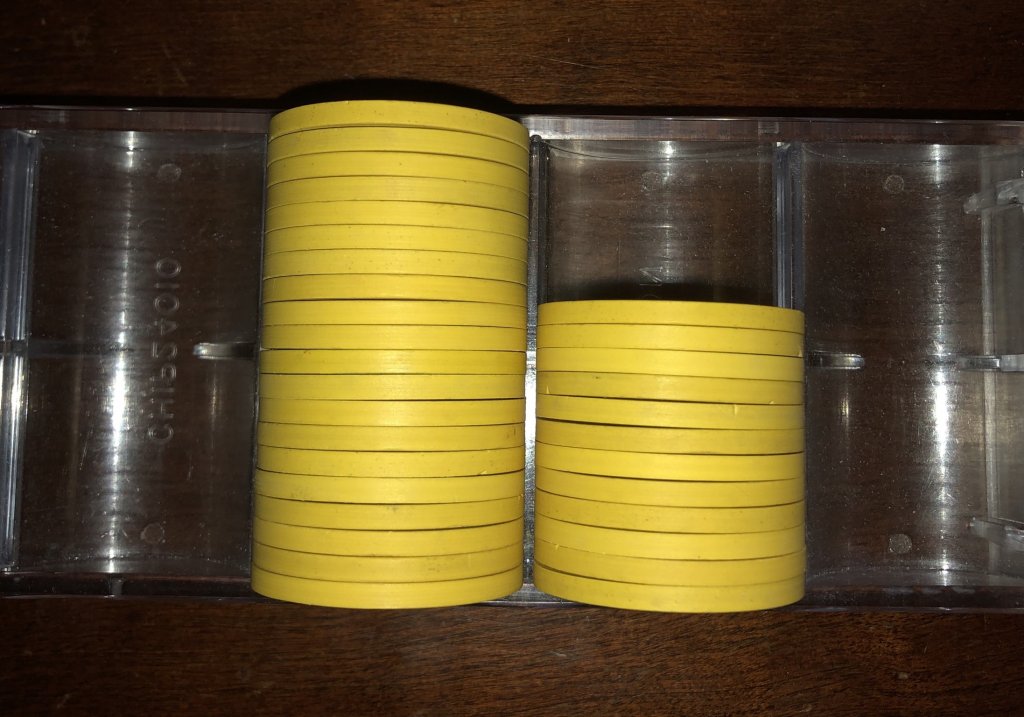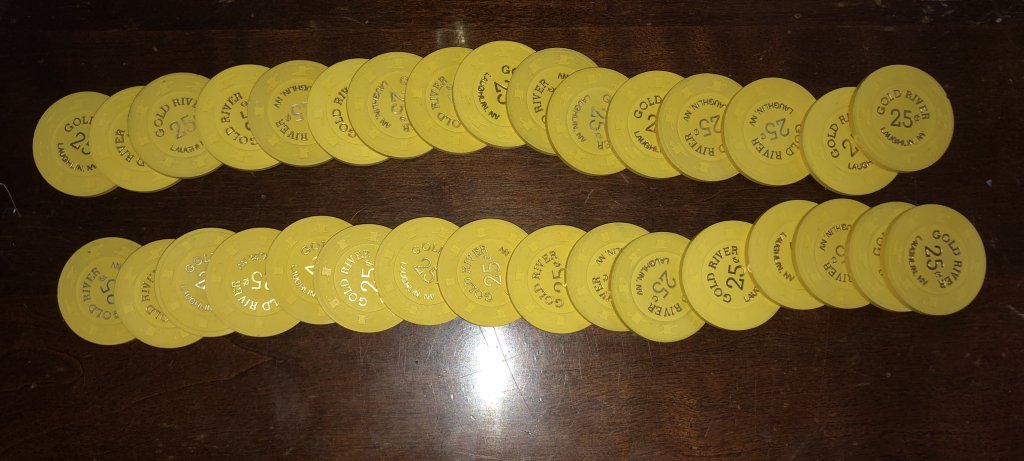 Last edited: