Joined

Nov 8, 2014
Messages

240
Reaction score

263
Location
Ladies and Gentlemen, PCF Members
I like to introduce my first custom Chip Set made by
Classic Poker Chips
.
The aim of the Set was to create a "classic casino style" design.
Hope you like it.
Bel Air - 500 Micro Stakes Cash Set
MD-50 / Diamond Square, 39mm, ⅞ Inlay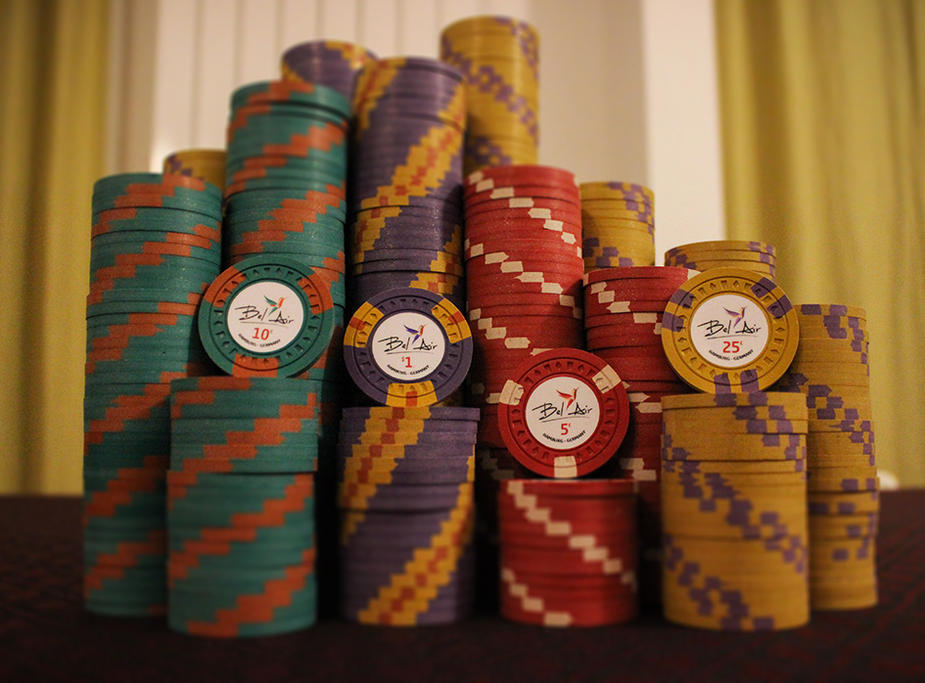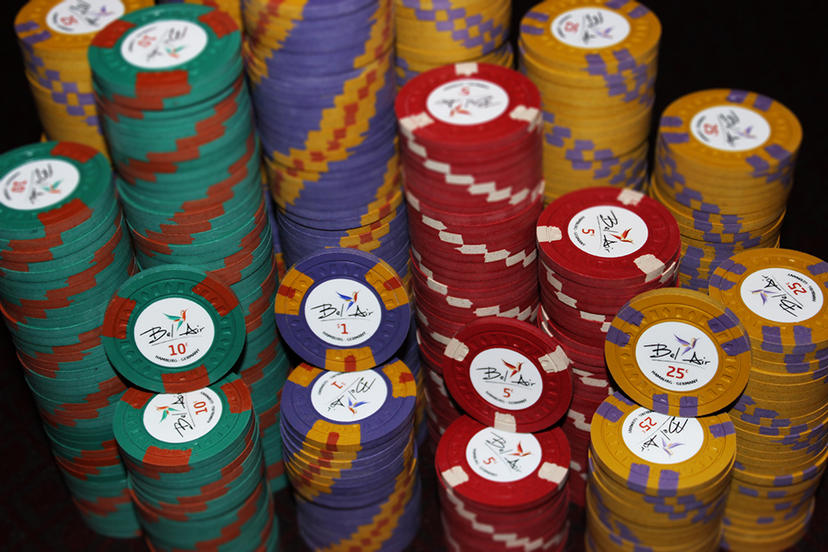 5ct Chip
Chip Type: 314
Basic Color: Mandarin Red
Color 1: White
QTY: 80
10ct Chip
Chip Type: 312
Basic Color: Green
Color 1: Orange
QTY: 100
25ct Chip
Chip Type: 3DS316
Basic Color: Yellow
Color 1: Lavender
QTY: 200
1$ Chip
Chip Type: 3V12
Basic Color: Purple
Color 1: Yellow
Color 2: orange
QTY: 120
Dealer Button
Sunfly Ceramic Apollon
Diameter: 60 mm
Thickness: ca 5,5 mm
Weight: 26 g
Leather Case
The chips are stored in a very nice leather case which was bought
here
.
The case is very nice and match great to a clay chip set. 500 to 550 Chips and 4 Decks and some Dices are fitting in the case.
Aging will be a plus for the case as abrasion will make it look even better.
The case is a great deal for the money. Unfortunately shipping is a killer, even within Europe.
I hope you've enjoyed my first PCF thread.
So long
Mr Hanky