Joined

Nov 5, 2014
Messages

2,709
Reaction score

3,652
Location
Interesting hand at
@Donvito
's last night. This isn't a strategy thread... but feel free to comment in that regard. Details aren't given regarding player types.
6 handed late in the night. 25c/50c NLHE.
UTG limps for 50c
Shaggy is in the HJ with

and raises to $3 which is the standard raise in this game.
Button calls. SB calls. BB calls. UTG calls.
Pot: $15
Flop:


Action: checks to Shaggy. Shaggy checks, button checks.
Turn:

Action: checks to Shaggy. Shaggy bets $6, button calls. SB folds, BB c/r to $12, UTG calls.
Shaggy raises to $40.
Button moves all-in for $200.
BB thinks and calls for his remaining $150.
UTG disgustedly calls his remaining $40.
Shaggy covers, calls.
Players turn up their hands:
BB:


UTG:

Shaggy:

Button: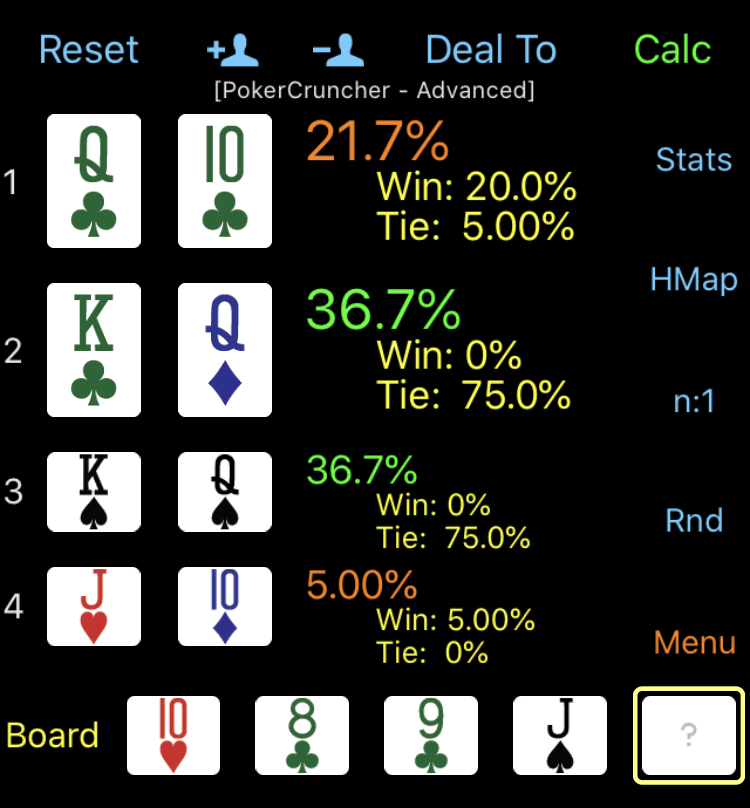 River:
BB takes it down.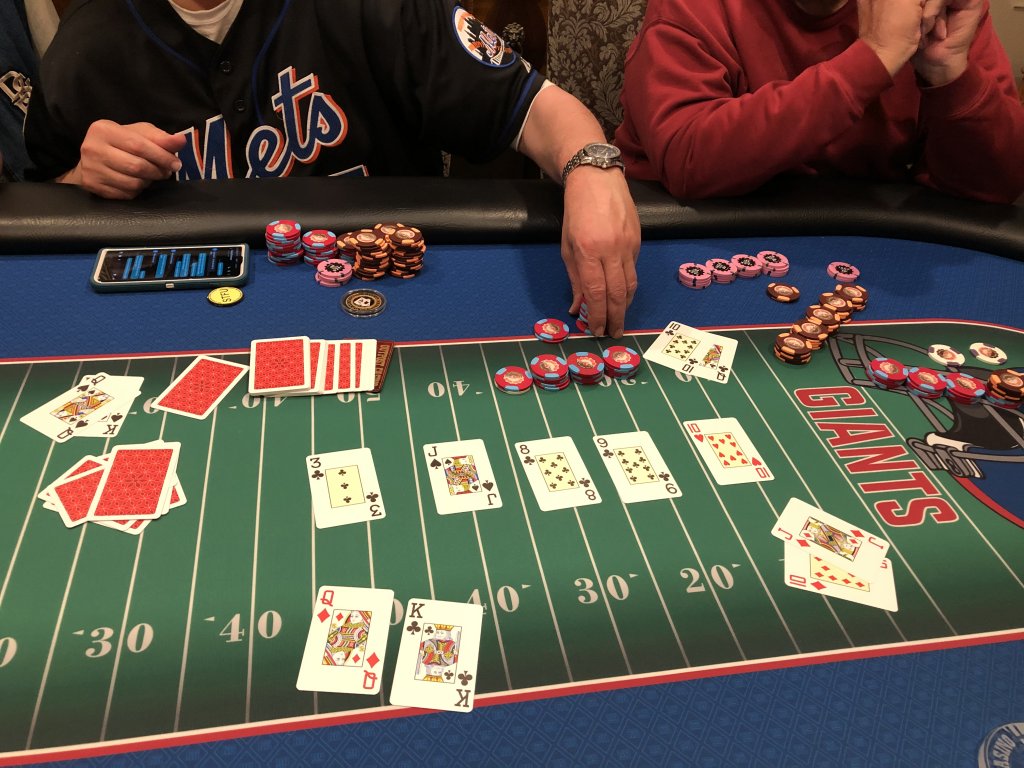 Fun excitement at the end of the night.