Joined

Mar 10, 2017
Messages

1,474
Reaction score

1,695
Location
INTRO:
This giveaway is for ME and not you guys...I'm doing this for selfish reasons to gain good Karma. lol
Been out of work for a while and need some luck to come my way so I'm hoping this little giveaway is fun by having multiple winners.
I was fortunate to have artwork ready in the last Cut Card Group Buy. I always liked the Bellagio and Aria Casinos. I created these with the visual feel I get when I walk into those Casinos with:
- Aria being cooler colors and modern
- Bellagio being warmer colors and classic
I know many of you have Aria Cards Mold chips coming and this is NOT take the place of
@TX_Golf_N_Poker
group buy of Aria Cut Cards (hopefully & eventually) but I thought some may like my design anyways.
RULES:
IN THE USA, HALLOWEEN IS COMING & COUNT VAN COUNT SAYS…AH, AH, AH
Here is a FREE giveaway for the first 69 entries (69 being the largest number in the Powerball).
To be entered simply say "AH, AH, AH" and I will LIKE your post.
No min or max posts required and our international friends are included too! They finally get to enjoy something outside the CONUS.
RULE EDIT: Sorry, I just realized something else. The last ball listed is always a high number. So the outcome of winners are most likely high digits so the 6-40 range prob won't win even with this wrap around method. To make things fair I'd like to run ALL names into a randomizer and just take the first 11 names as the winners.
Letting you all know in advance instead of the powerball method. AND for everyone's inconvenience I will award the first 20 names in the Randomizer instead of 11 names!

Cut-off to enter will be 8PM time stamp.
I WILL RUN THE RANDOMIZER AT 9PM THIS SATURDAY NIGHT 10/16!
If there are any objections please let me know. I want to make this fair for everyone.
Just like the young days of PCF, we'll run it Raffle-Style since this is FREE, we are ok to have it.
- All participants will be placed into slots according to the order that they post with the following numbers listed.
- We will follow the NJ Lottery POWERBALL. Drawing Saturday 10/16/2021. If this fills up by Wednesday then we'll run it that night 10/13/2021!
- First come first serve for 69 spots.
- 11 Winners
- Powerball draws 5 numbers plus a Powerball number. I will use the LAST 2 digits from the first 5 numbers (Powerball Number NOT included) to determine the winning starting number (ex: #65 shown).
There will be 5 winners Above that number and 5 winners Below that number. If the number drawn towards the beginning or the end of the range, I will wrap around. Ex: if the number drawn is 69 then 64-68 & 1-5 will be winners. If we don't reach 69 entries we'll still use this method of wrap around.
PRIZES:
Each winner will receive 1 Bellagio Cut Card & 1 Aria Cut Card (These are double sided style and I only created Poker Size)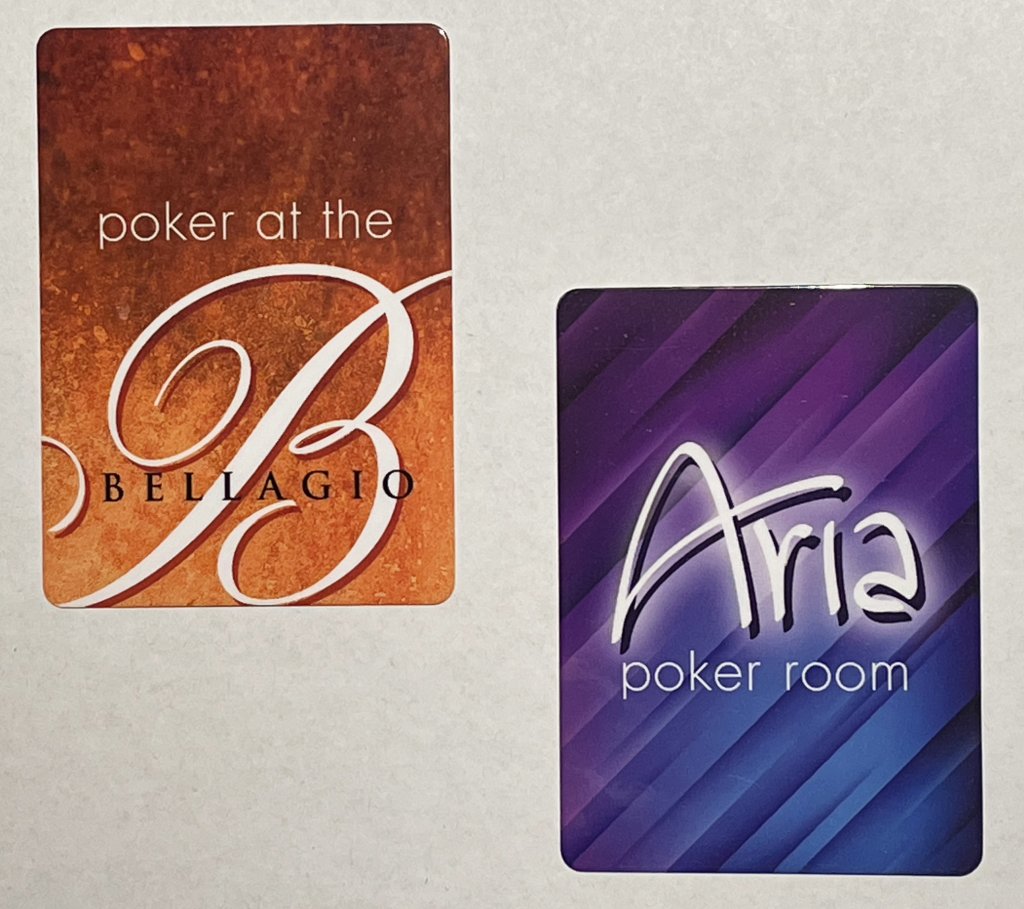 SHIPPING:
I will PM all winners for their addresses.
Shipping fees INCLUDED on me in a Regular Envelope.
Sent via USPS.
NOTE: I am traveling the week of 10/18 so these will be mailed as soon as I return the week of 10/25.
Thanks for reading all my crap and hope everyone enjoys this simple giveaway!
Johnny B
Sorry 2nd post is not editable. Below is the Entry List:
Entrants:
1
@Geremie
2
@Pippa
3
@FordPickup92
4
@grantc54
5
@arch3r
6
@Stufflymcstuff
7
@blackhole
8
@tabletalker7
9
@DrDysfunctional
10
@JMC9389
11
@BearMetal
12
@ChipRocker
13
@TheOffalo
14
@Himewad
15
@KuroOkami
16
@SixSpeedFury
17
@Grimace
18
@200 Motels
19
@Jeevansluck
20
@LotsOfChips
21
@Buge
22
@Pinkdan
23
@jpietrella
24
@Burke
25
@Glacier
26
@judgeanjury
27
@Nuhockey
28
@djfayze
29
@Boother36
30
@dukeshow33
31
@Okku
32
@BamaT8ter
33
@DrBill
34
@Suited Connector
35
@surfik
36
@Colquhoun
37
@rrobyrrroby
38
@Bros
39
@dkellerd
40
@LeLe
41
@swana
42
@Easylife
43
@mike32
44
@ktran
45
@Ben8257
46
@MikesDad
47
@Schmendr1ck
48
@Jake14mw
49
@DZPoker
50
@pluto
51
@brewdawg
52
@HeWhoWouldPun
53
@WedgeRock
54
@MatthewTreeTree
55
@cmoon
56
@RowlettTexasChipGuy
57
@Theluckyhand2
58
@orsonberger
59
60
61
62
63
64
65
66
67
68
69
Last edited: