Joined

Sep 5, 2017
Messages

1,958
Reaction score

1,716
Location
As I gave away V's hole cards in the title I'll show them during the replay.
V RFI 2.3BB in HJ with QQ. Folds to Hero who calls with 66. BB Folds.
Hero regularly flats small PPs in the SB. I am not "supposed" to call these (not a GTO call) but often do.
Flop goes X/X?? Wow not understanding this action by V. How does he X his set of Queens here??!!
He does fire turn. If he had bet smaller I would have X/R as I improved. Given V's bet size I decide to just call.
I think the larger the bet, the more they are polarized and raising doesnt accomplish anything the more polarized they are.
I would have X/R a 1/2 pot bet or smaller for sure.
*BINK* and it goes X/X??!! How does this guy not bet river? is he psychic?
I guess flatting in the SB is a lot of PPS and this board just hits all of those but man this guy is tight!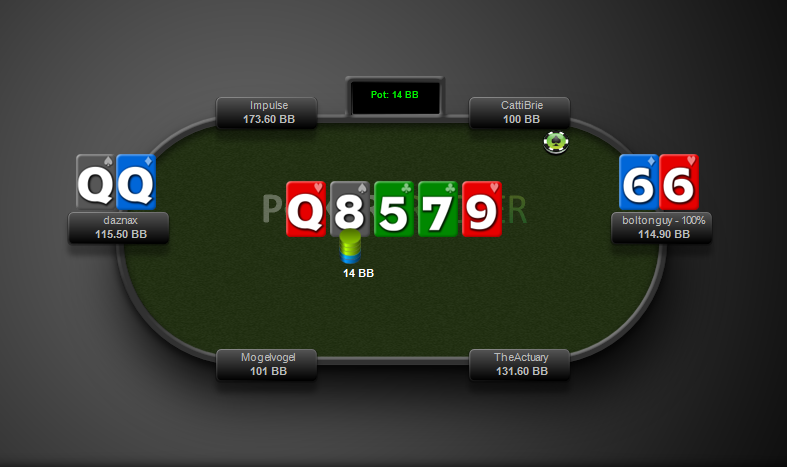 I dont have many hands with him so the HUD stats arent super reliable but he doesnt look this tight!