Joined

Jun 24, 2017
Messages

1,408
Reaction score

2,551
Location
Thinning out my collection a little bit and offering up a ready made of (mostly) Fun Nites hot stamps - THC mold.
Asking $640 + shipping for the full set of 415 chips. PP F&F. Not splitting at this time and will post a separate thread if I do. Shipping to US addresses only.
I would prefer these go to a newbie as a complete set to give someone a shot at a reasonably priced THC cash set- so for the first 24 hours, if you swear on everything important to you in life that this would be your first Paulson (or at least THC Paulson) set and you want to buy them, post that you want to buy them in this thread. If there are multiple interested and qualified parties, I'll deal out a hold 'em hand at close of the time period tomorrow and winner will be able to make the purchase.
If there are no interested parties who meet that criteria at that point, I will open this up to a dibs sale to anyone with a post in the thread and revision to the thread title to reflect that.
101 White "1" Fun Nites (near mint/excellent condition)
100 White "$1" Hot Stamps (hot stamped with "GJ" (near mint/excellent condition)
91 Orange (Blaze Orange? Although I don't have color samples to live compare. Same color as West World $25 Spots) "5" Fun Nites (near mint/excellent condition)
47 Green "25" Fun Nites (near mint/excellent condition)
76 $.50 Casino Queen House Mold Fracs (Faux shaped inlay) (used/good condition)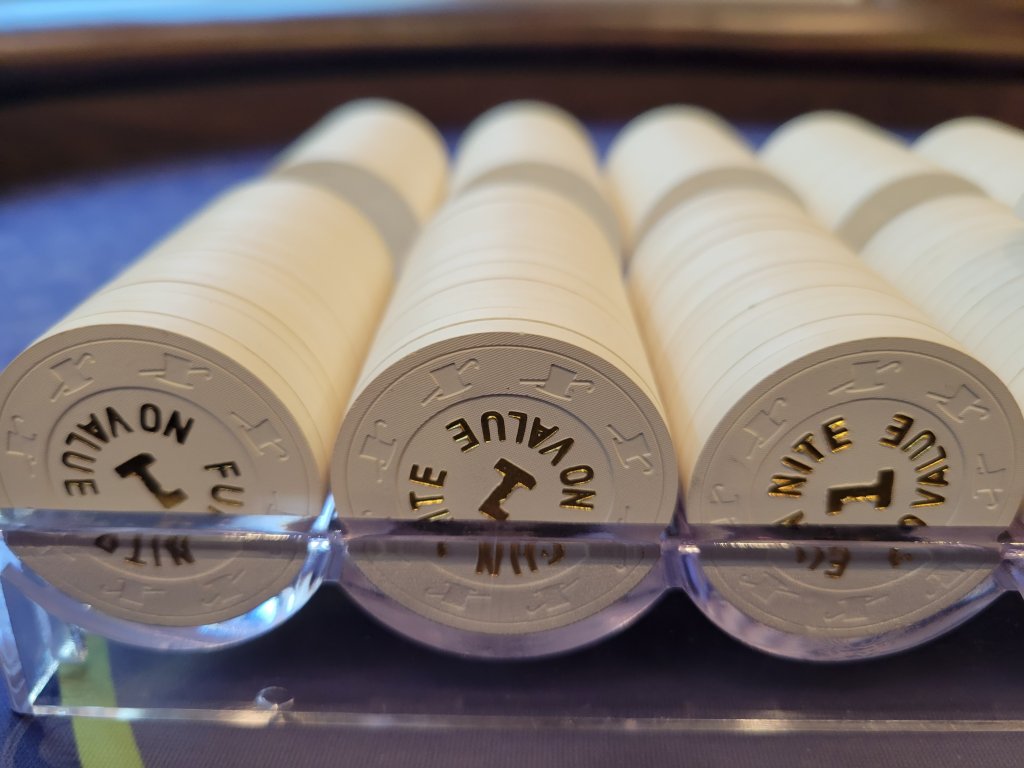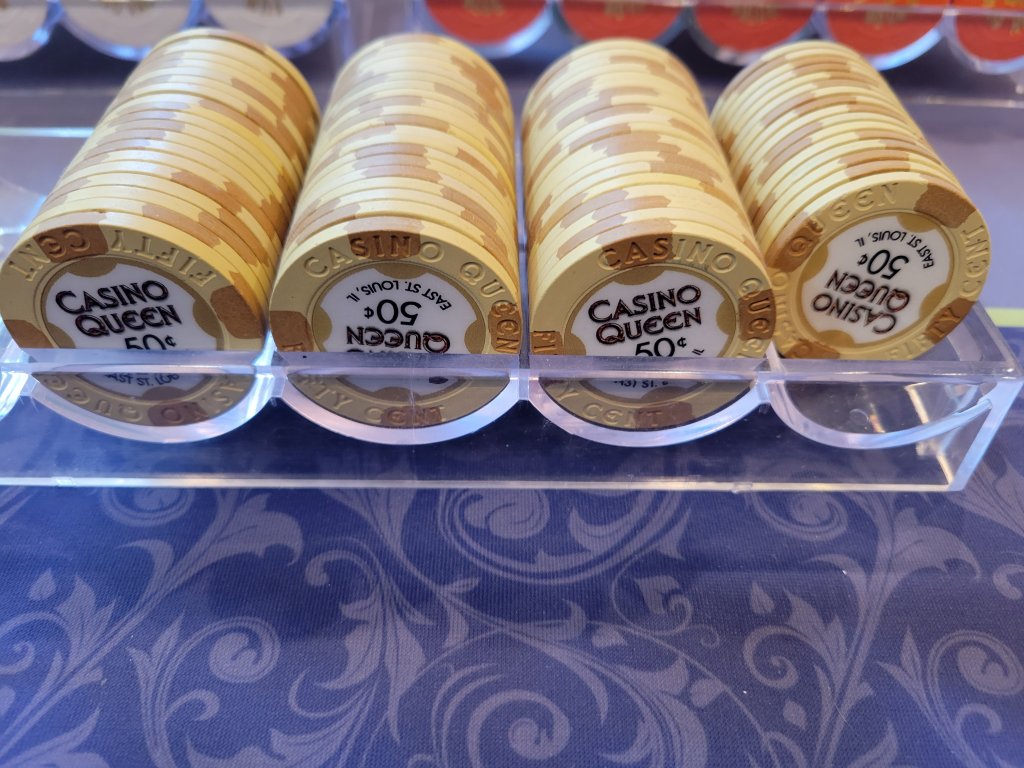 Last edited: