VLV (viva Las Vegas) 300pc set
Excellent condition. 1 chip has a pretty good flea bite. comes with wood case, cards, and key. I believe the $1 is the same chip as CDI fracs.
$1,000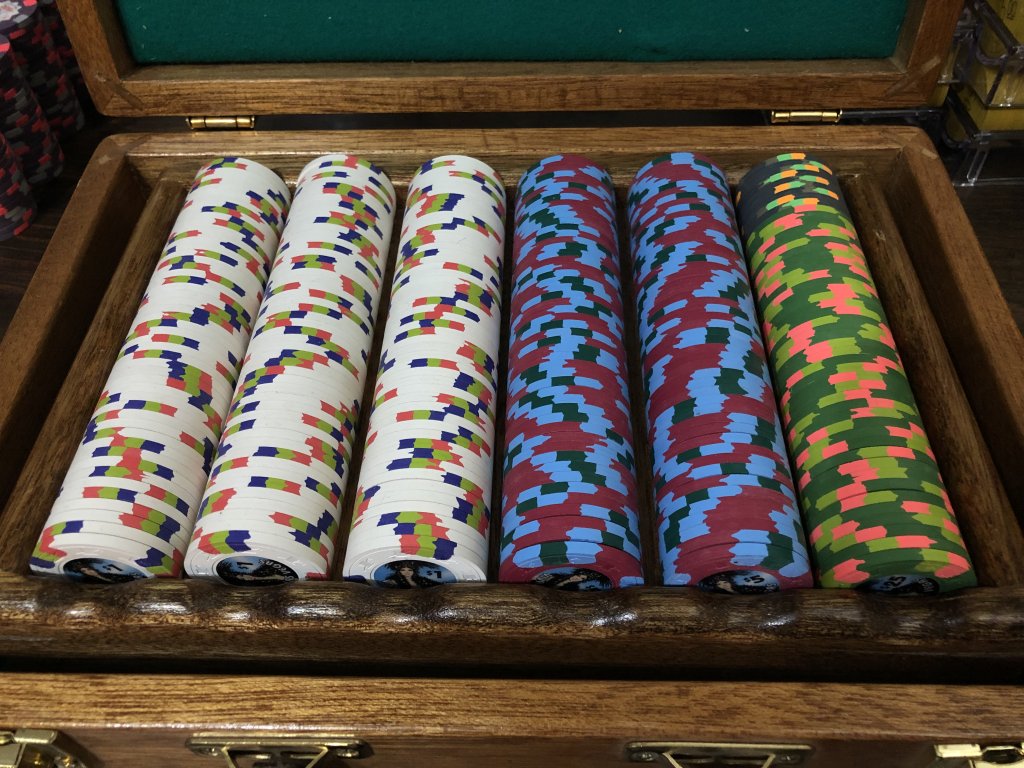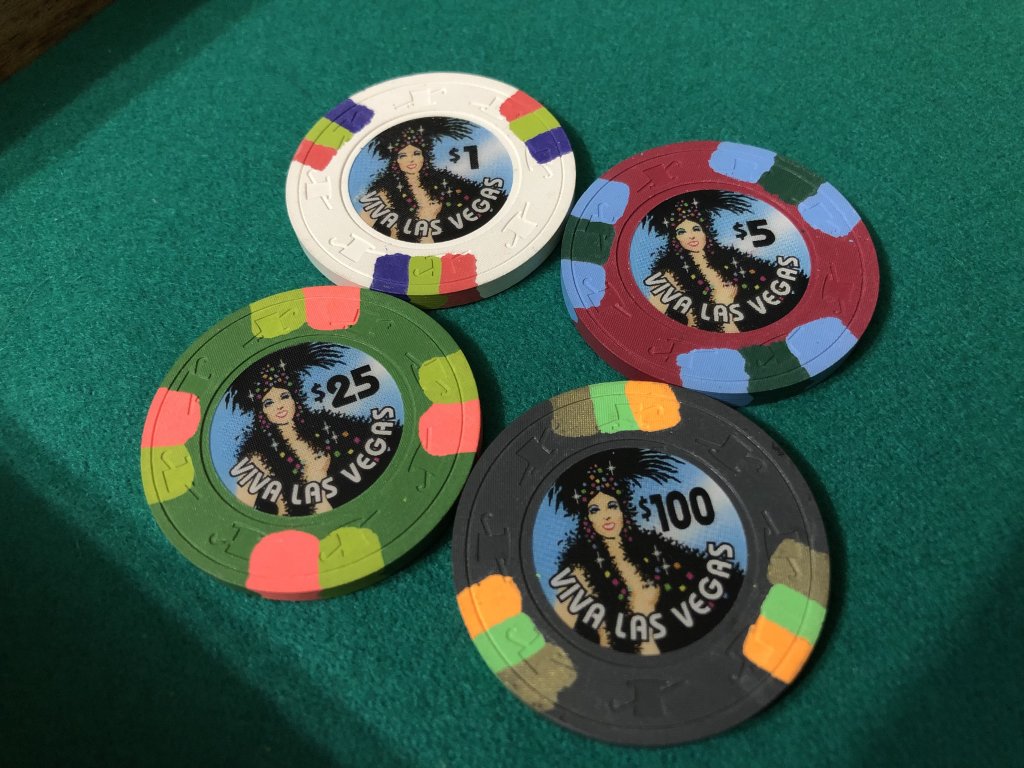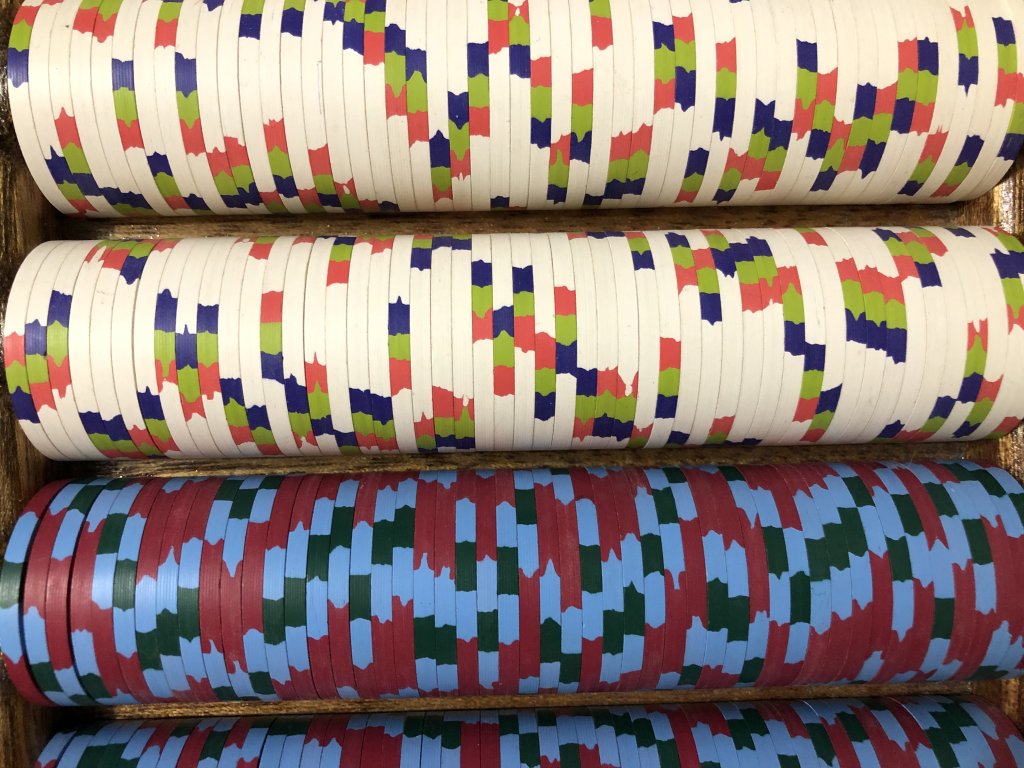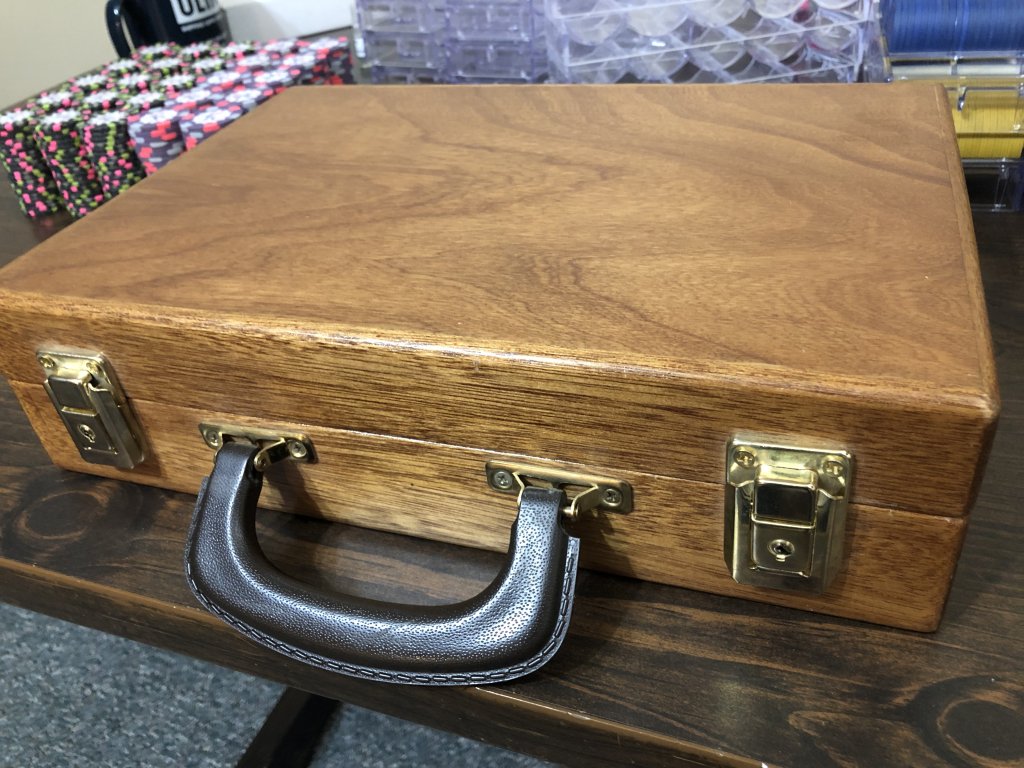 Majestic star 100 and 500s
All used condition. All chips have been cleaned. The 500s look great compared to others I've seen.
100s - $175/rack $140/rack
(3 racks available)
500s - $250/rack
(2 racks available)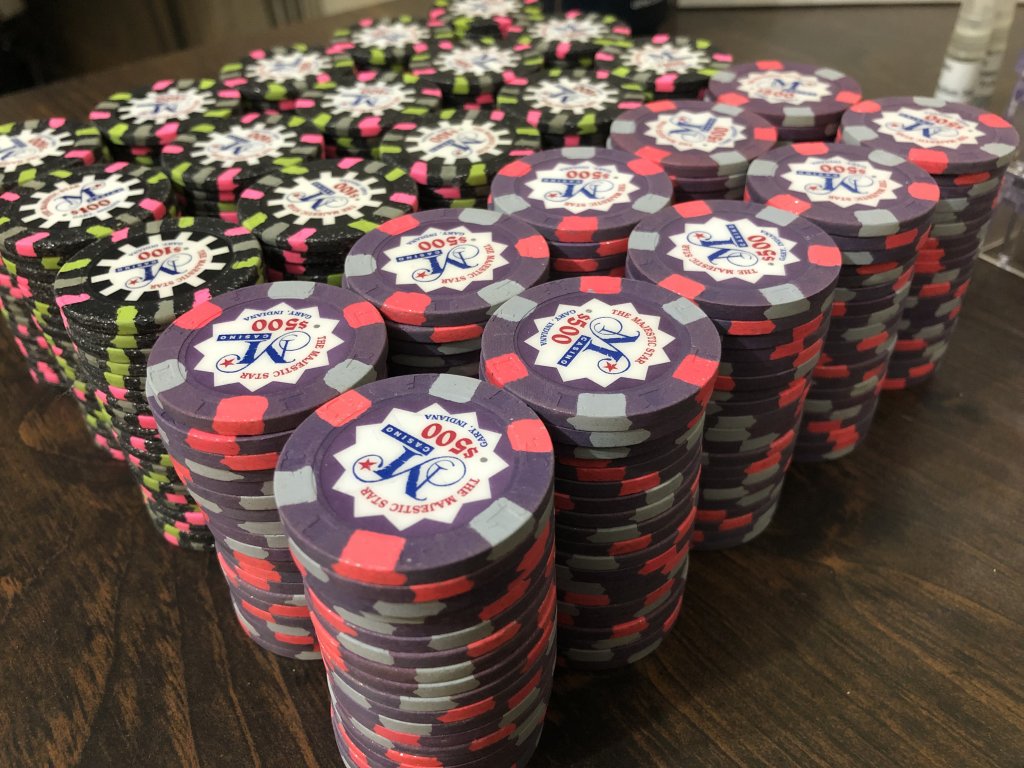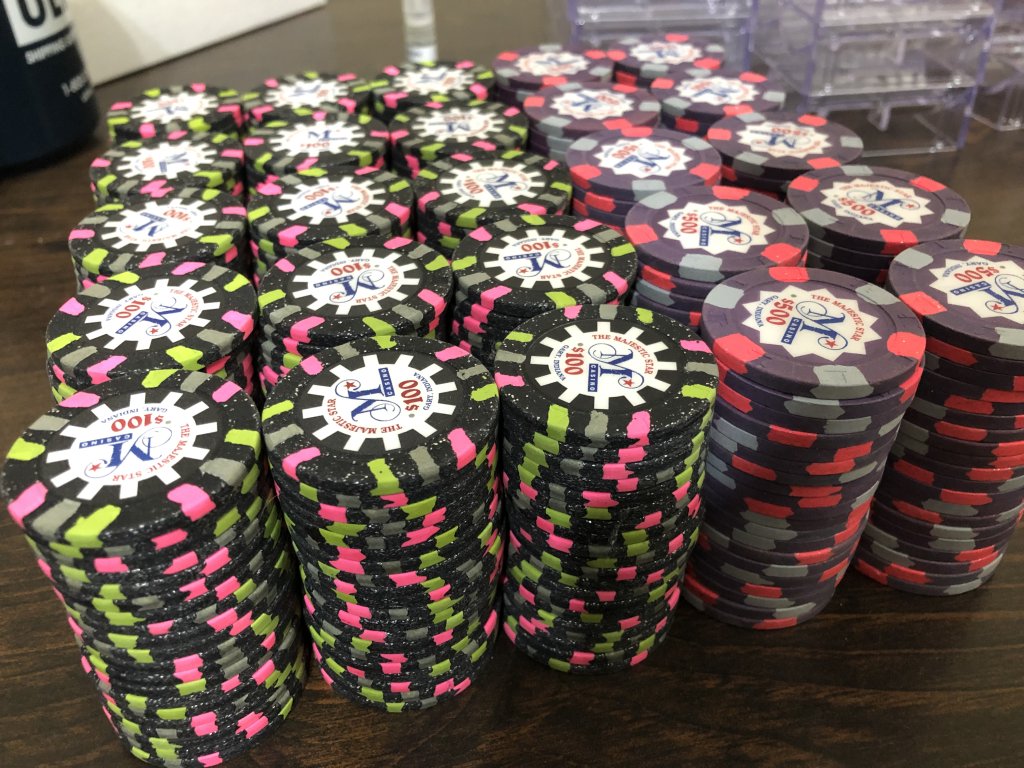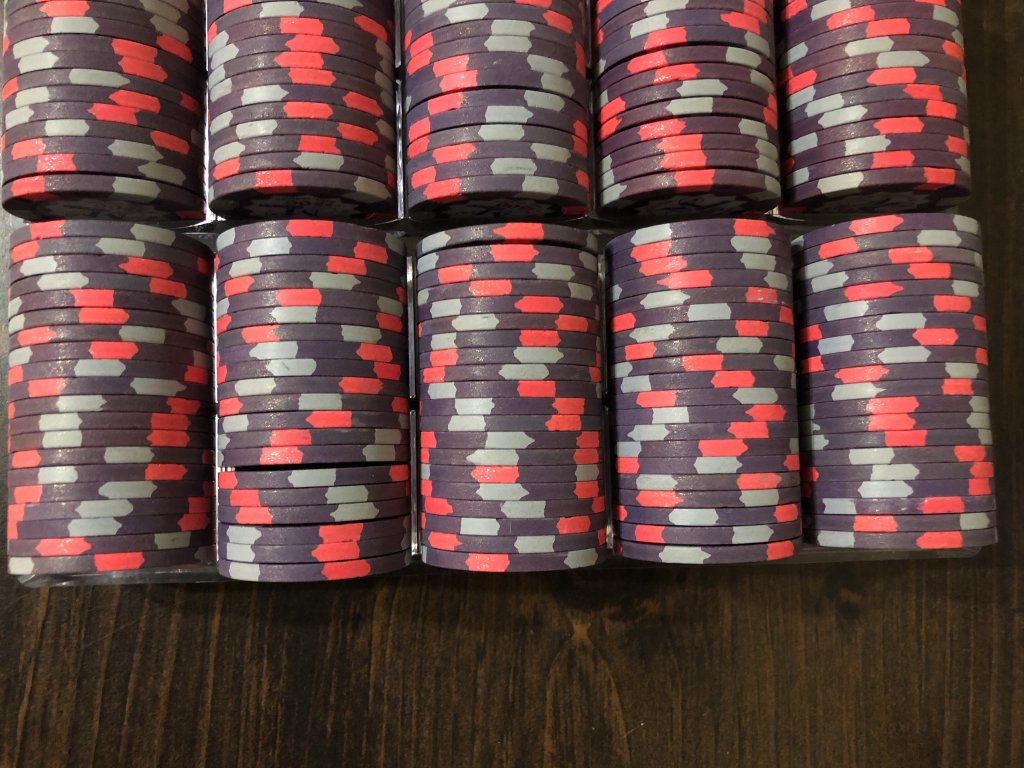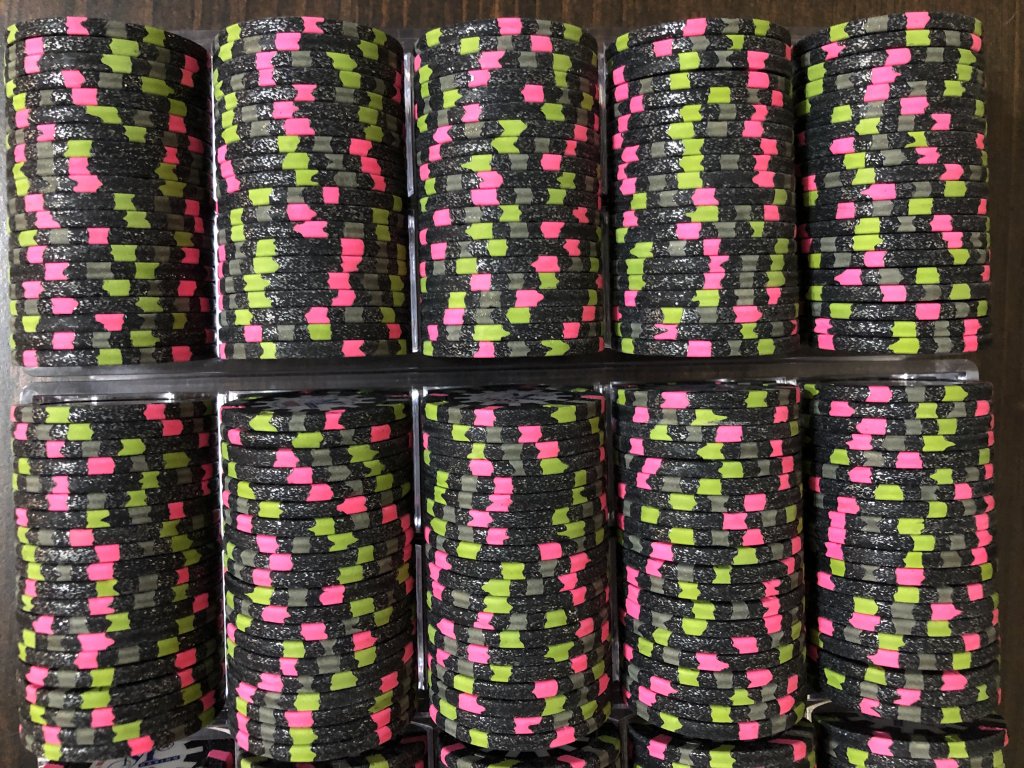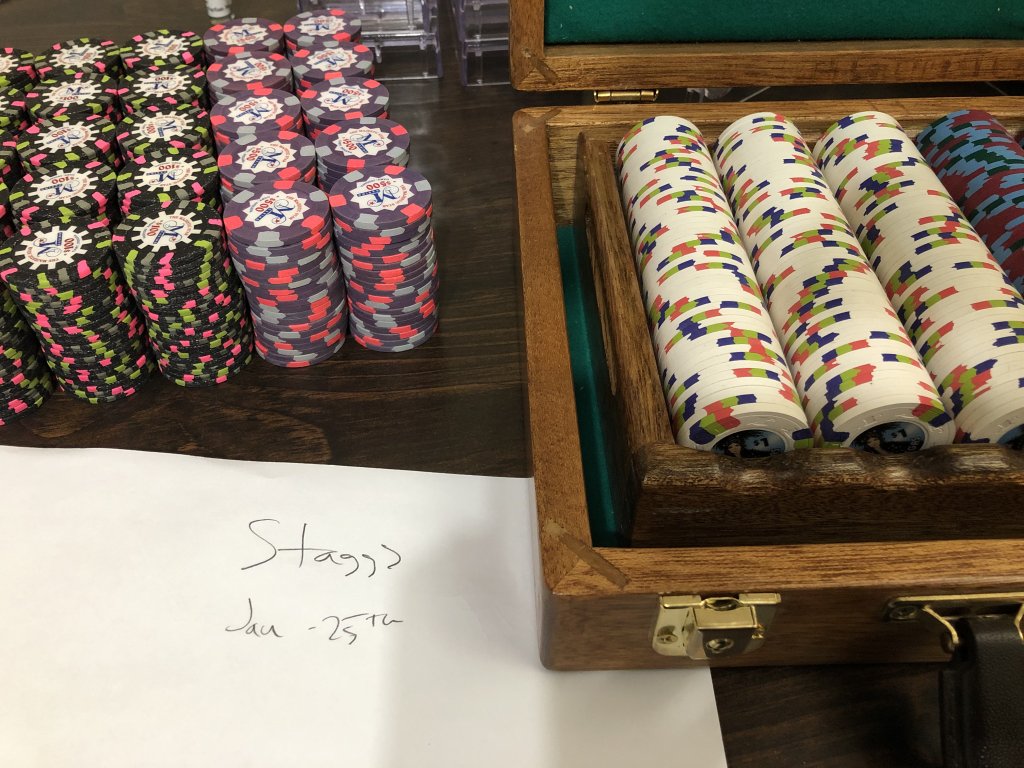 Last edited: