Doing this reverse auction/Dutch auction style. No splits. Not sure what my final price is. Will lower every 15 minutes to an hour until I pause or until it sells.
Offering a Bahamia set with sharp edges and a flexible breakdown to accommodate a variety of stakes.
$4100
$4000
$3950
$3900
$3850 plus shipping.
1200 chips and 2 DBs. Breakdown below. If you want more pics, just let me know.
25c x 100
$1 x 200
$5 x 600 (100 boy, 100 beach, 100 dolphin, 300 island)
$25 x 200
$100 x 100
Bum comments are accepted but not encouraged. And I reserve the right to not sell to an asshat or just someone I don't like.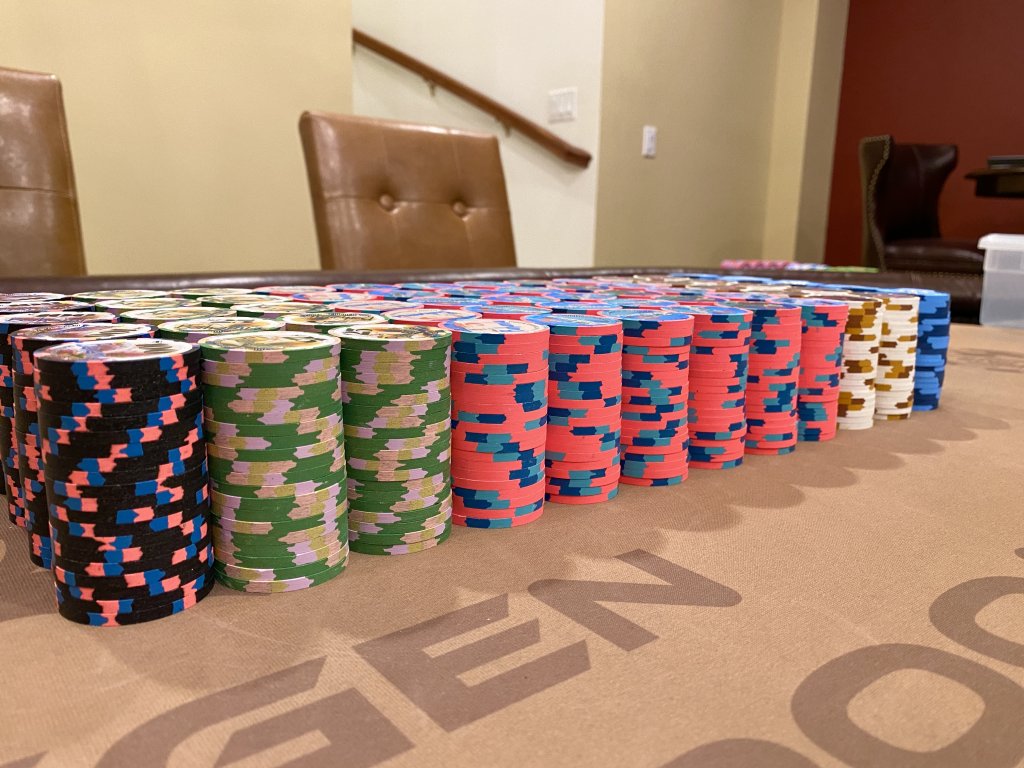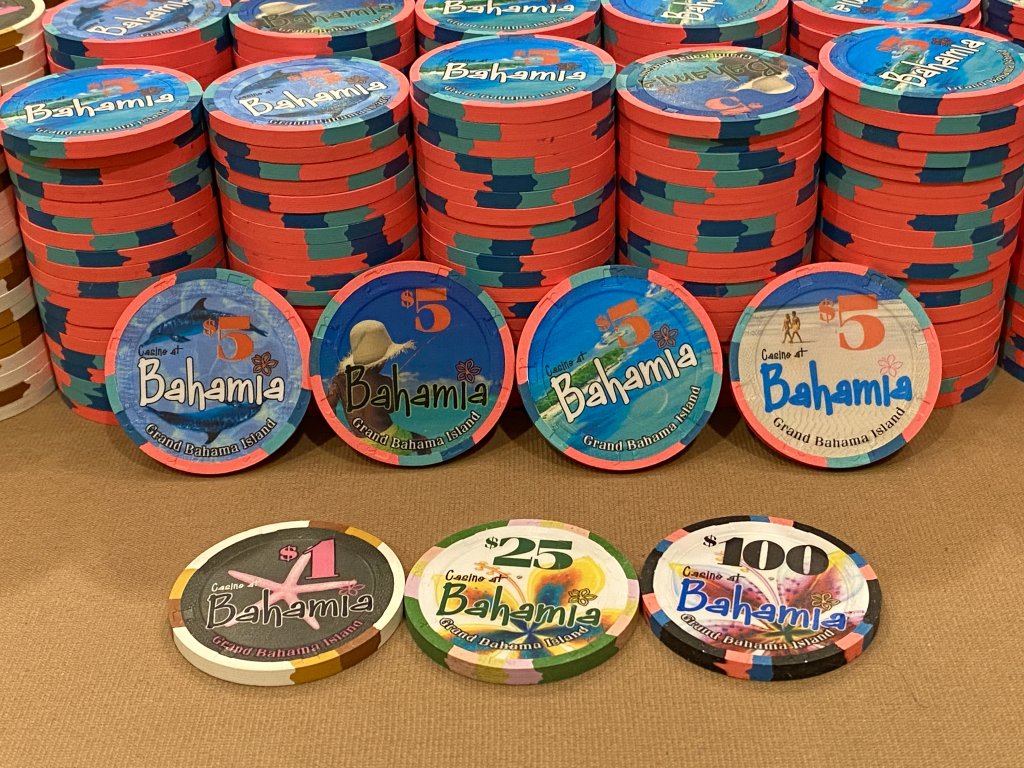 Last edited: