Flush
Site Vendor
Supporting Member
Joined

Mar 26, 2013
Messages

1,420
Reaction score

3,561
Location
The Key West Resort & Casino's April Contest
LET'S PLAY SOME ROULETTE!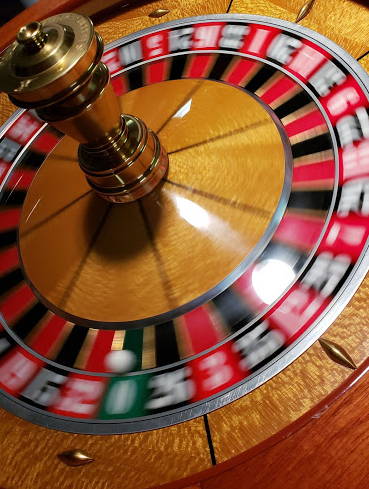 The Key West's 32-inch casino wheel, made for Paulson by T.S. John Huxley.
TO ENTER THIS CONTEST, PLEASE POST ONLY ONCE IN THIS THREAD.
​
The wheel:
A few months ago, I bought a beautiful 32-inch casino roulette wheel from
@Tommy
. He was nice enough to help me lug it to my house -- it weighs nearly 200 pounds boxed -- where it has been in storage. In April, let's dust it off for a contest.
Since I can't (legally) take actual wagers on the outcome of a spin, let's just give the winner some cash.
The contest:
The contest is open to any PCF member with more than 25 posts as of today, April 4, 2020. POST ONLY ONCE IN THIS THREAD.​

This contest is limited to 37 members who each post only once.​

Post

ONLY ONCE

in this thread. If anyone posts more than once, it will mess up the contest, and we'll have to call it off.​
How to win:
Your "number" will be the number of your post, 2 through 38. (You can't pick your number, unless you post at exactly the right moment.)​

If the pill lands on your number (2 through 36), you win $35. (The win amount is the same as if we're covering a $1 inside bet for you on a real roulette table.)​

If the pill lands on "0," the member with post # 37 will win.​

If the pill lands on "1," the member with post # 38 will win. (since the OP is post # 1)​

If you post is number 39, you are, unfortunately, too late!​
When to win:
We'll spin the wheel at 9 p.m. EDT live on the day
after
we hit 37 posts. (If we get 37 posts Saturday, we'll spin on Sunday night at 9.)
We'll show the spin live via Facebook Live.
Good luck to everyone, and thank you for joining in. Now, let's win some cash...
Last edited: