Joined

Aug 10, 2020
Messages

952
Reaction score

1,483
Location
Up for sale is is a barrel of slightly used HSI primary 1Ks. Didn't need them, but bought them anyways. We are sick, sick people! Original purchaser advised that he put them into play in a couple home games. I have not. They are in awesome condition with no flea bites and great edges. In my humble opinion they are as close to mint as you can get, but since I am not an official chip grader I have included photos so you can judge for yourself. Chips were turned 1/4 turn per pic. Original purchase thread:
https://www.pokerchipforum.com/threads/hsi-primary-1000.67905/
Catch & release for $220 + shipping. PPFF or add 5% for goods and services.
First response
in the thread
with "Dibs" (if you want them) or "PMing" (if you have questions) has priority.
Post in the thread before sending a PM, so that others can tell what is still available.
"Dibs" means you are making a solid commitment to buy, at the posted price. Releasing is reneging.
Send follow up PM with your info if you "Dibs."
So far everyone here has been pretty cool to me...so no asshat rule needed as of yet!
Thank you for looking!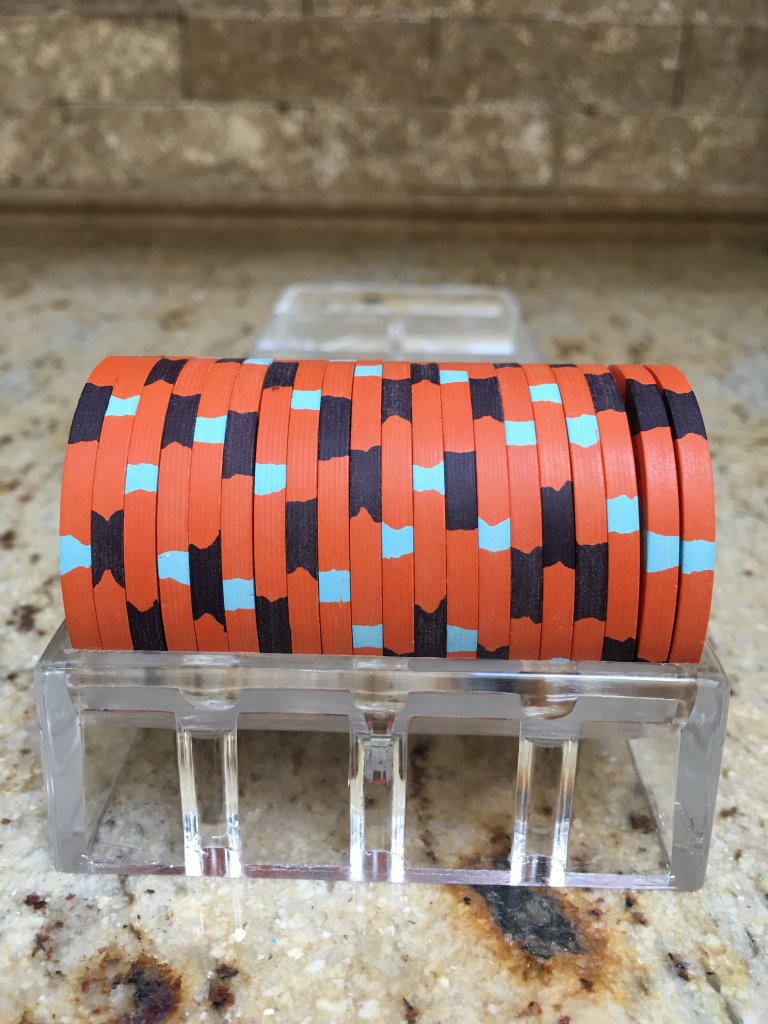 Last edited: