Joined

Sep 11, 2014
Messages

366
Reaction score

155
Location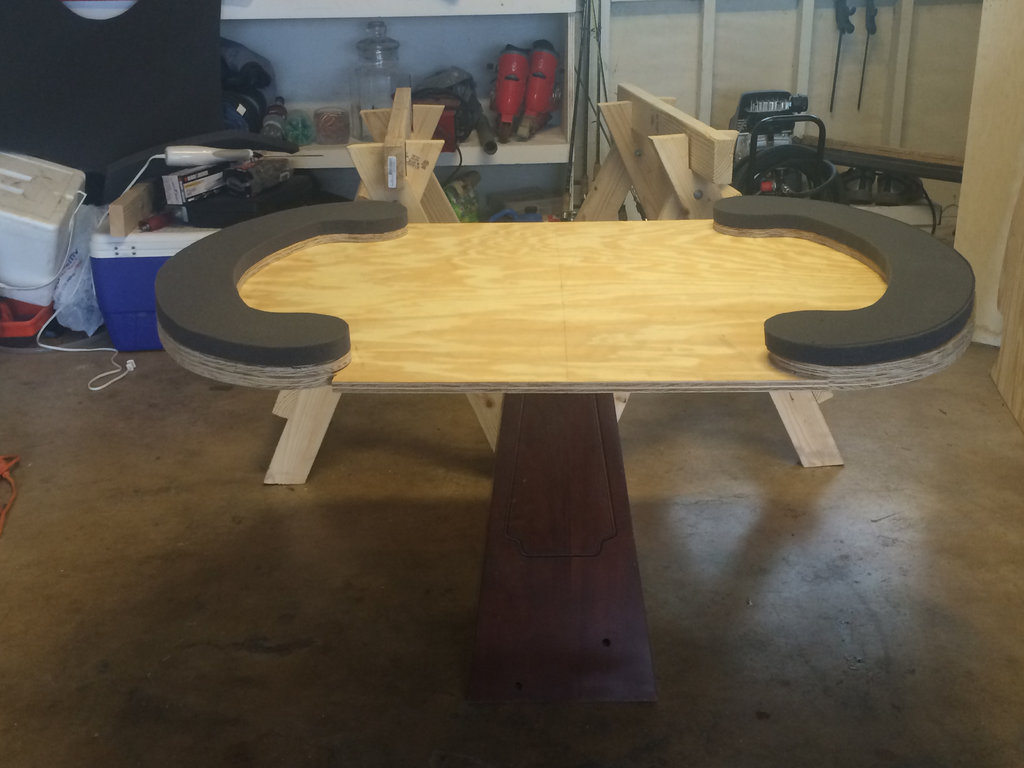 Thought I would post some pics of a little heads-up table Im messing with.
The vinyl and felt are the only things I purchased.
The 1'' HD foam the and 1/4 under felt closed-cell foam were scraps,
Thanks to Mike at Texas Poker Supply in Austin for the scrap material.
Trying to figure out a leg situation. Table is fitted with T nuts for a base. The rails are attached by bolts into t-nuts.
The rail vinyl (creases) have been cleaned up quite a bit since these photos. *buy a pneumatic stapler! lol
Also the circles at the ends of the rails....yeah very hard to upholster well with the bargain buy one-way stretch vinyl i got. But eh....live and learn. I think the felt (plush suede) was $3 a yard and the vinyl was $3.50 lol.
I made this with an opening for a dealer to deal the game. Thought it would be neat to have at our game when one dealer is off for an hour and people waiting to sit at the cash game could play a HU tourney.
People would get to play and the dealer could make a little extra.
Anyhow the pedestal shown pre-felt is a old pool table leg. (someone gave me a set) its too short but i have been setting the table top on it for now. The wooden x legs are from my brother in laws office desk he is building.