@TheChipRoom
was kind enough to let me check these out in advance of the sale.
I've own ceramics from just about everyone; Sunfly, OWPS, ABC, PGI (not to be confused as a typo for GPI), ChipCo and GOCC. These are the first TCS Huxley Chips I have ever had.
From the TCS Huxley website....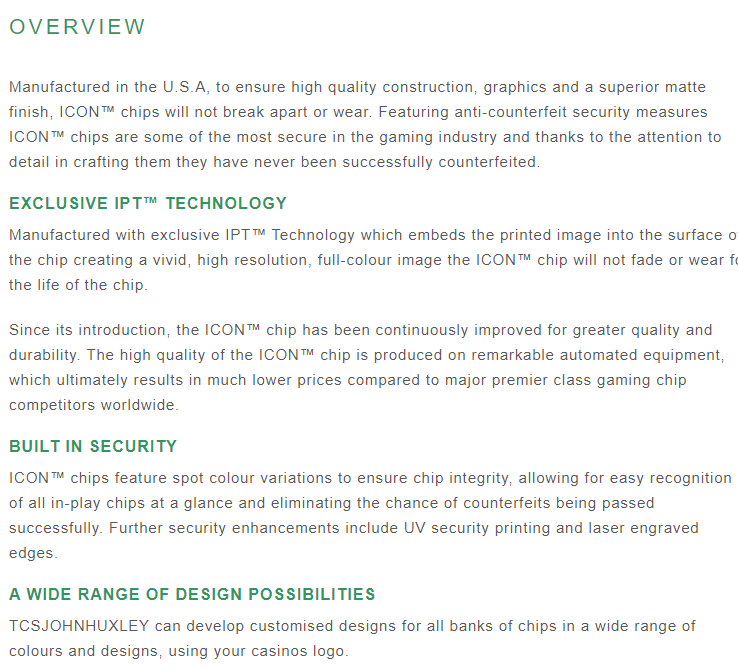 Source: https://www.tcsjohnhuxley.com/products/icon-chips
They arrived in these cool looking black chip boxes. Not sure if every order will get them but I thought it was worth mentioning.
The 100, 500, 1K, and 5K have a UV ink security feature on the chip face. The denom and every other character on the outer border is printed with UV ink.
The 500, 1K and 5K also have the denom printed on the rolling edge. The printing is crisp and subtle.
UPDATE: The denoms on the rolling edge appear to be laser etched. This is another security feature.
Barrel pics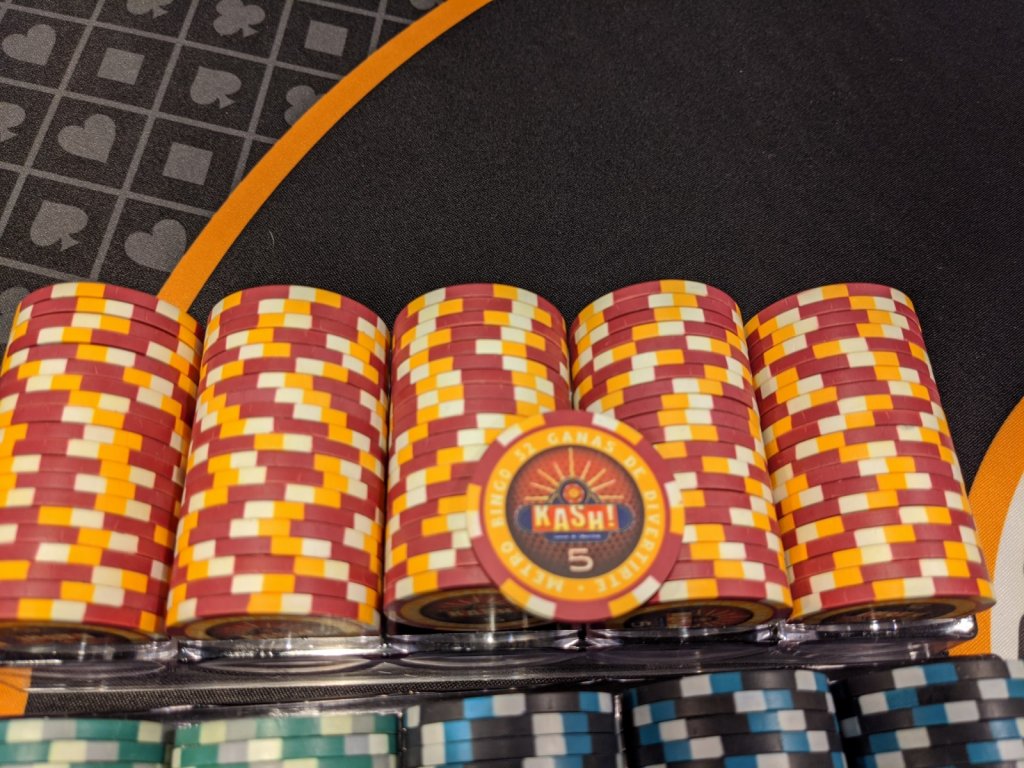 Design wise, I think they are pretty nice. Each denom is using one of it's spot colors for the outer border and it's base color for a gradient on the chip face. The entire chip has a matte finish. No glossy rolling edges. Spot alignment is excellent. Nothing caught my eye as being way off.
They have a sharp edge, handle nice, and stack with no issues. No spinners in the batch of 400 chips that I received.
From the set I received, the 25s and 50s showed the most wear. The chip face isn't as crisp as the other denoms which were all in very good condition.
I believe there is a dirty stack possibility with the 1K and 5K. I'll let you be the judge.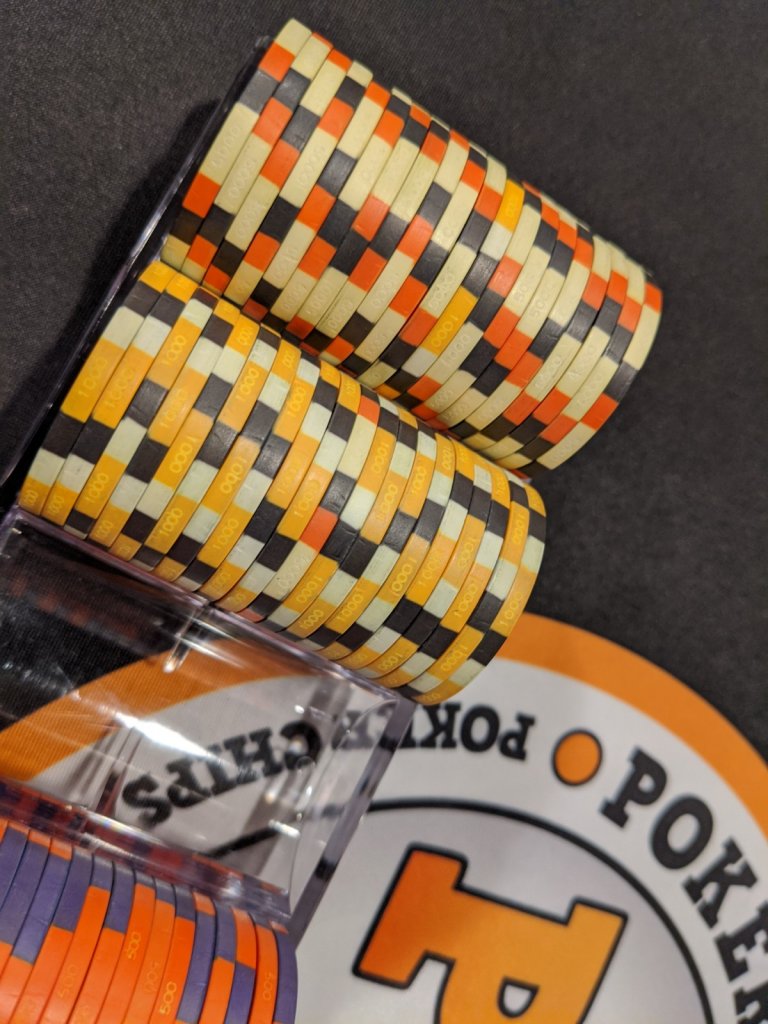 No doubt these are high end casino quality ceramics. The chip blank is one of the best that I've seen/handled. Please let me know if you have any questions.
Last edited: