Joined

Dec 21, 2015
Messages

9,338
Reaction score

20,473
Location
I recently reacquired a few racks of Outpost chips in part of a larger deal, and am listing them for sale. This is the only rack of outpost $20s that I have left (apart from my keeper set).
For sale is one rack of Outpost $20s in "excellent" or "near mint" condition (your definitions may vary). These have been cleaned and oiled and have sharp edges. These are old-school leaded THC Paulsons with shaped inlays.
Good luck!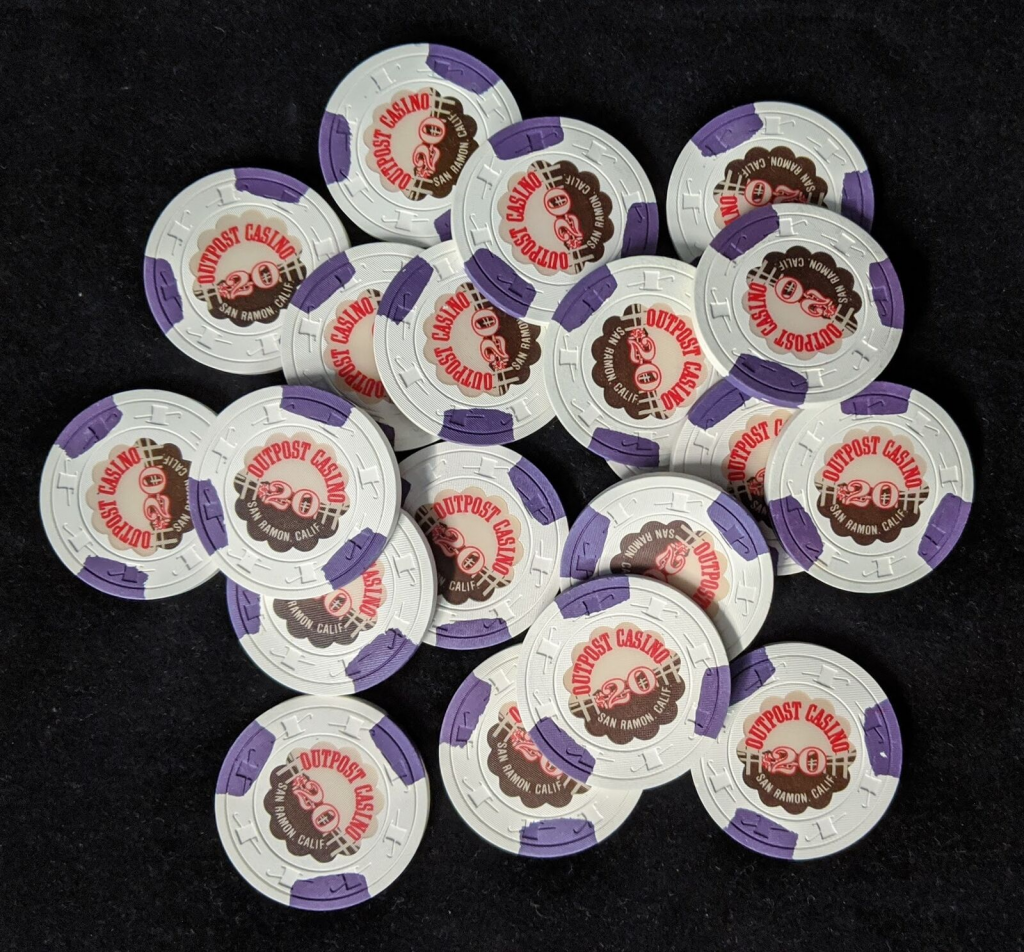 STARTING BID: $150
Bids must be placed using numbers (no images), in whole dollars, and in minimum increments of $1
NO RESERVE. The Starting Bid of this auction will be treated as the Reserve Price.
All bids are to be placed openly in this thread. No bids via PM/Conversation.
No bid edits or bid retractions permitted. (note: ALL edits are logged instantly)
Auction will use the '5 minutes after last closing bid rule'. Highest bid at 7:00 pm, pacific time, TODAY will win unless there is a bid within 5 minutes of closing time - then the closing time will be within 5 minutes after the latest bid was posted. A bid at the close time is NOT a valid bid. Since seconds are not displayed on post timestamps, these examples will be used as a reference.
I reserve the right to: 1) cancel the auction if no bids have been made; 2) edit the listing to correct errors or clarify rules as needed.
PCF (its Owner, Admins, and Moderators) are in no way responsible for any actions in this auction.
Shipping Terms: $8 within the US, and calculated for OUS
Payment Terms: Google Pay, Venmo, Bitcoin, personal check, PPFF
If the close time is 3:00pm, any bid at 2:56pm up to and including 2:59pm is valid and extends the auction for another 5 minutes.
If the close time is 3:00pm, a bid at 2:55pm does not extend the auction.
If a bid is placed at 2:56pm, the auction now closes at 3:01pm. A bid at 3:01pm is not a valid bid.
If the close time is 3:05pm, and a bid is placed at 3:04pm, the auction now closes at 3:09pm.