Joined

Sep 20, 2017
Messages

2,088
Reaction score

3,405
Location
I have a bunch of Random stuff for sale. This is not a giveaway thread as I can't give everything I have for free on here. So this is one of my rare For Sale threads LOL. Since it is late in the night already on the East Coast what I'll do is let people post which items they want to purchase and then I'll take all the people who wanted a particular item and then do a Randomizer and whomever is #1 will get to purchase the item. I think that is the fairest way. I will leave this open until this Sunday 8AM EST and then Sunday post the results. If you post for an Item and Win I expect you to buy it. Payment will be PP F&F. And after the cutoff time any items not claimed will be available first come first serve.
I forgot to mention prices are Shipped US. If you are overseas we'll figure it out and it maybe a few dollars more.
3 Jetons/Chips from the Dragonara Palace Casino in Malta. - $35 Shipped (Note these are one in of my Plastic Storage Bins I'll just have to locate them and fish them out) This is a picture I had from before.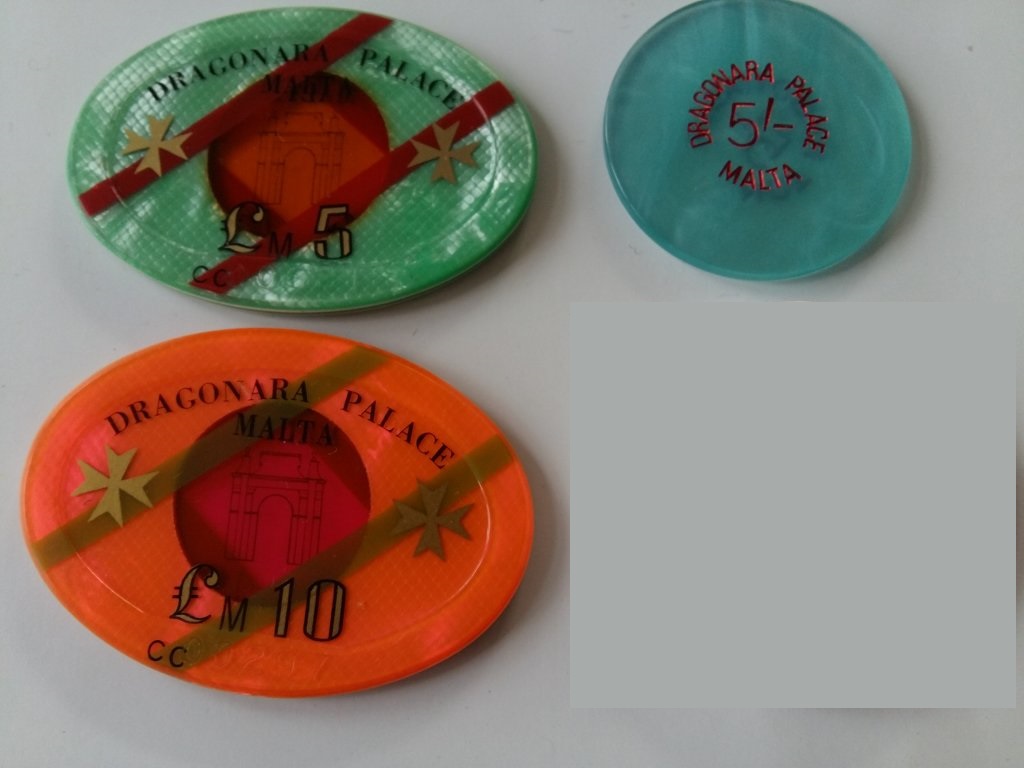 Casino Royale Sample Set (The $500 chip was flipped over to show everyone what is on the other side of the Chips) - $40 Shipped
Aces Dealer Button Set - $20 Shipped (Selling this in a set of 3 only)
White and Gold Aces Dealer Buttons - $8 per each shipped or $14 for Both shipped
Garden City Sample Set - $20 Shipped
Dunes CC - Sample Set $15 Shipped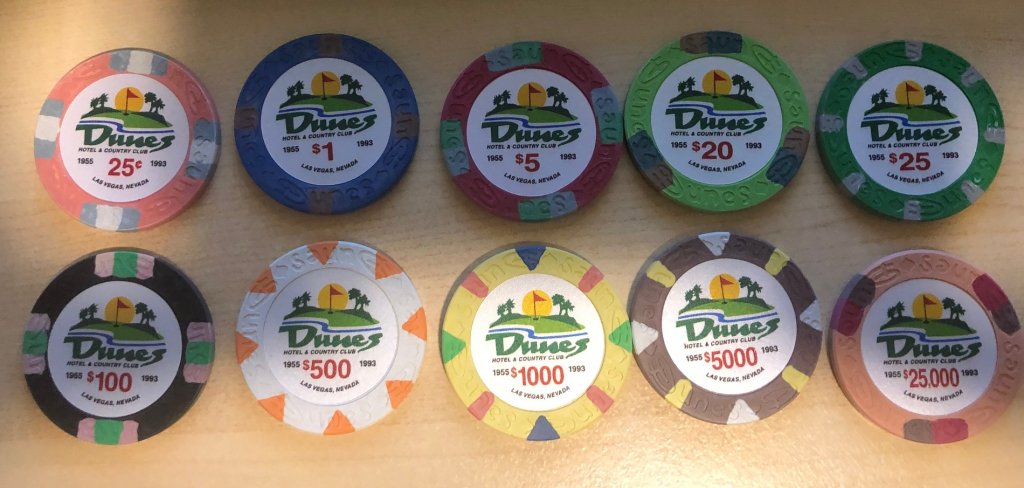 10 Bounty Chips Spades Design - $10 Shipped
ABC Tropical Oasis Design Ceramic Sample set with CASINO DE CAPRI HAVANA CUBA(I had them print the Casino name) There is no printing on the edges which are just white. This will give you an idea of what ABC Ceramics are like. They are pretty nice.- $7 Shipped.
The Castle Cardroom sample set Both sides of the Chips are shown - $10 Shipped.
Last edited: