Joined

May 26, 2017
Messages

1,781
Reaction score

3,584
Location
Background:
I grew up playing in Indian casinos in the southern California area when I was 18. As I was located in Santa Barbara for many years (The Beach!), Chumash casino was our regular stomping ground. We also frequented Morongo casino, and over the years have patronized San Manuel and Pechanga.
To that end, I wanted to create a set that paid tribute to the local tribes, as their lands are steeped in the culture in various areas of SoCal, and of course their gaming venues turned me into a gambling monster in a very formative time in life.
This idea was first inspired by the Boardwalk GB when I got the 39mm and the PCF 43mm mold in my hands. As the casinos I got started in utilized RT Plastics for a while, I was planning on doing a mock RT plastic.
Over time it has morphed into a mock BJ V7, with some liberties taken in graphics. I mixed in edge symbols that aren't stock molds for BJ, as well as turning the face symbols into the mountain symbol on all chips to represent the valley.
Location:
At the end of 2018 we bought our first house in a town called Simi Valley. This name is derived from a bastardization of the Chumash name Shiyimi Valley, aptly named for the type of clouds that (used to) hang over the valley.
There is a painted cave located in Simi Valley, with petroglyphs left over from the Chumash that used to inhabit the area. The location of it is no longer published and the land inaccessible in order to preserve it, however the photographs taken from inside show many symbols of the sun, mother Earth, condors, and many others.
Design:
Simi Valley also belongs to larger stretch of valley referred to by the Chumash tribe as Sky Valley, which stretches from Ventura County (where I grew up) all the way to the edge of the Los Angeles area.
The feel of the logo/inlay is meant to be reminiscent of older day Native American casino branding. The California condor is a bird revered by many tribes, and the Chumash in particular even have a Condor Dance, which is represented by a finger painted/cave painted stylization.
Major shoutout to
@allforcharity
and
@72o
for helping out and giving input throughout the design process. This is what makes the community great! My design thread had many contributors, and I appreciate all who entered.
The chips:
@SUN-FLY Poker Chips
Sun Fly Hybrid 39mm HB001
Sun Fly Hybrid 43mm HB005
The buttons, bounty, and seating chips:
@BR Pro Poker
@ABC Gifts and Awards
60mm dealer button
47mm bounties, seating tokens
The cut cards:
@Eloe2000
Cut card GB threads
The journey: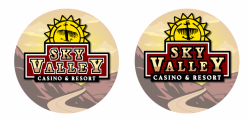 The chips: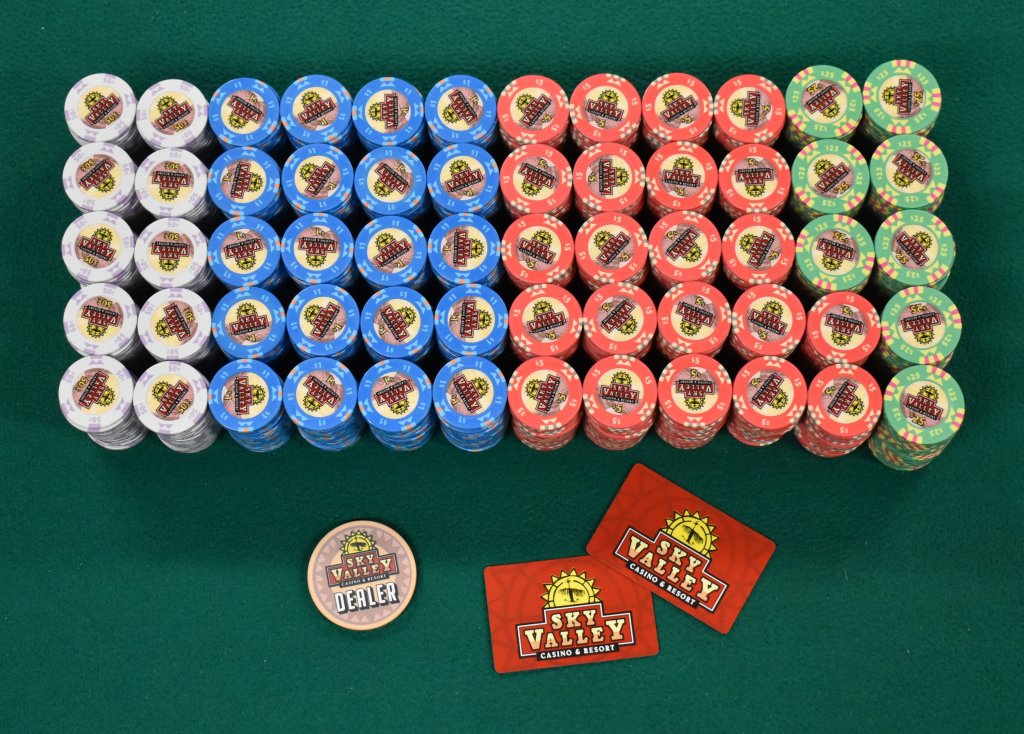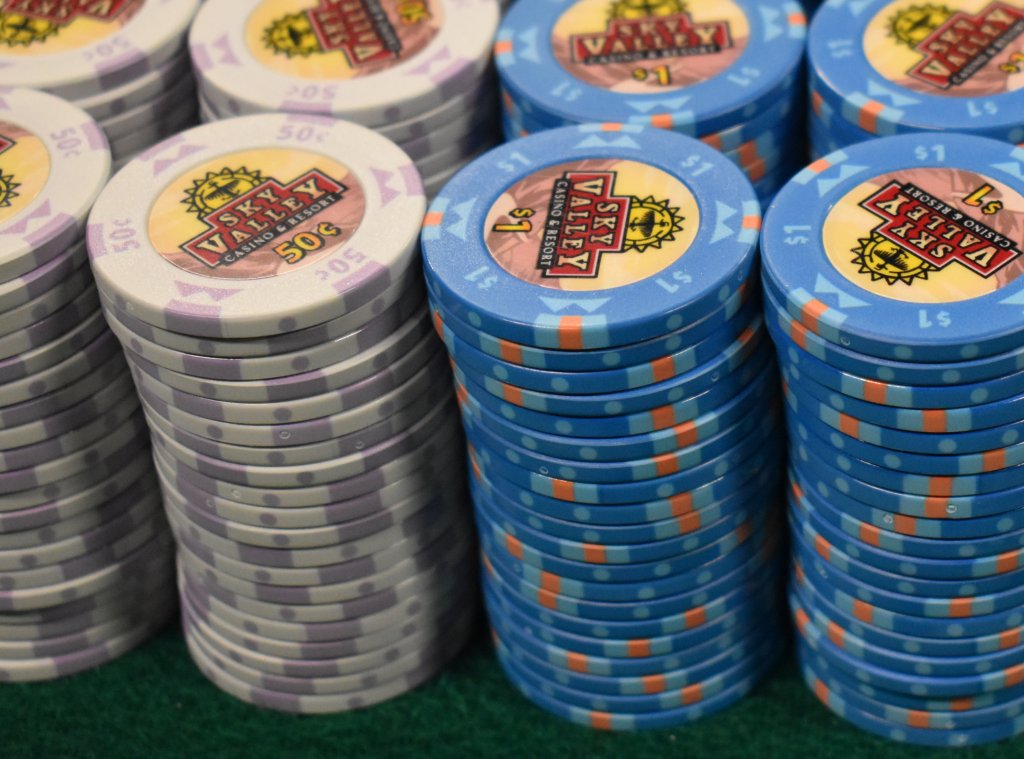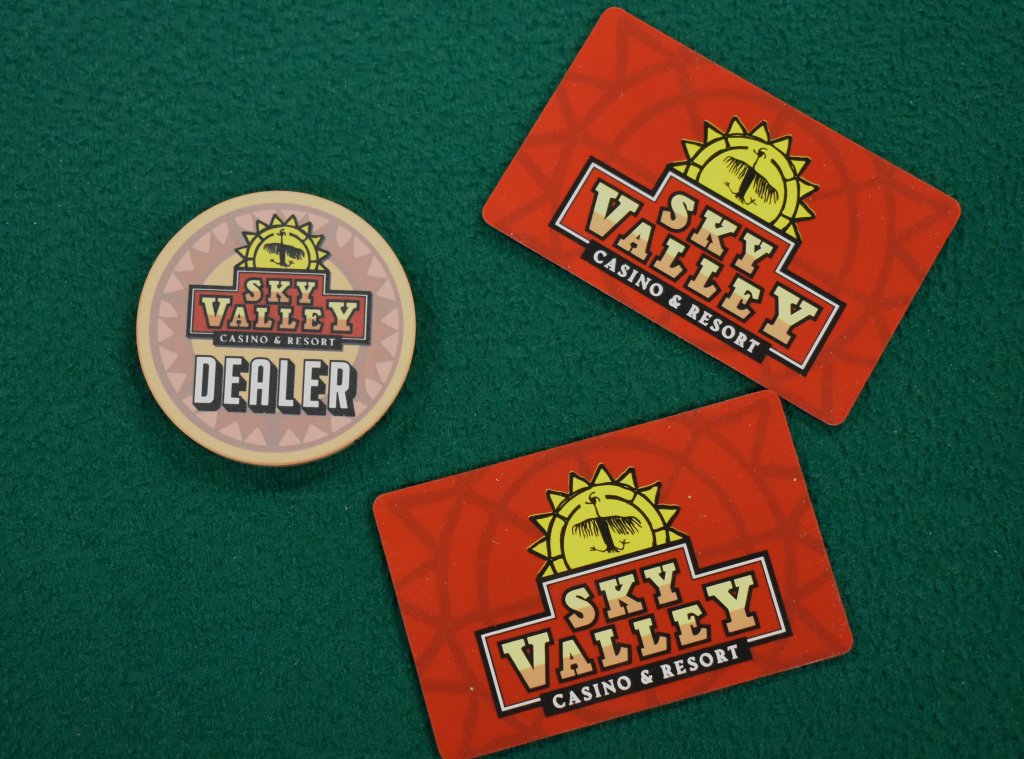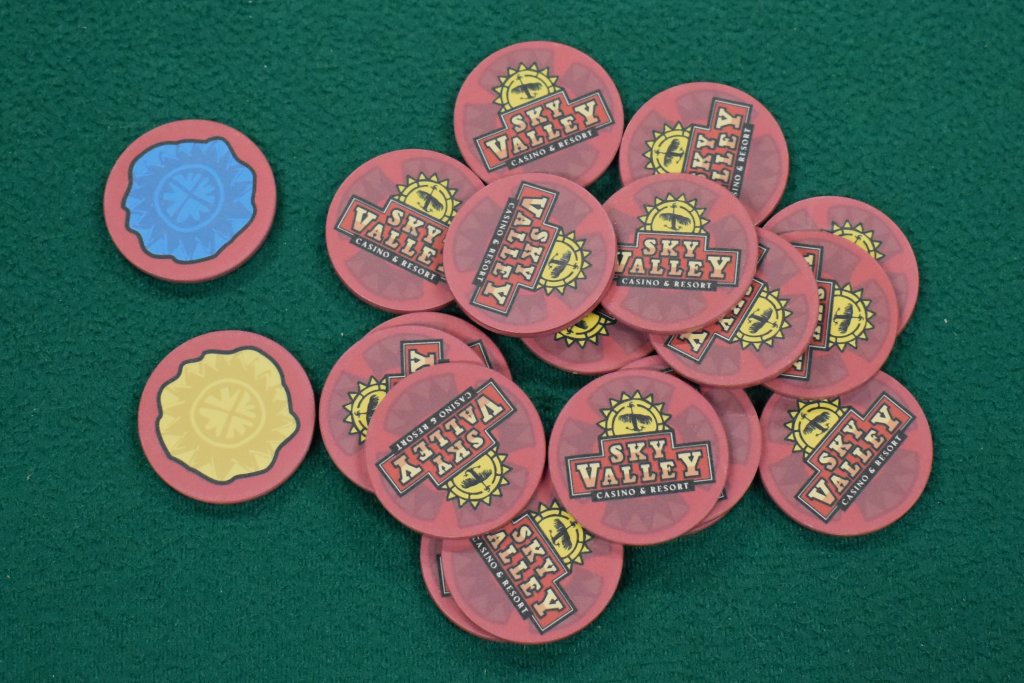 Last edited: