Full House
Supporting Member
Joined

Mar 8, 2018
Messages

3,641
Reaction score

7,264
Location
Culling the herd, so here goes...

1. Big Top Poker: Tournament - 340 chip set, mint.

PRICE: $3250

for everything Split pricing below per denomination. Split ONLY if all denominations accounted for.

Perfect for a 8 person STT with 12/12/5/6 starting stacks.

Breakdown:

100x 25 ($8/chip) - dibs in event of split:

@Gerald

(1 barrel)

4 barrels remain

100x 100 ($8/chip) - dibs in event of split:

@Gerald

(1 barrel)

4 barrels remain

40x 500 ($12/chip) - dibs in event of split:

@Gerald

(1 barrel),

@suited67

(1 barrel)

80x 1000 ($12/chip) - dibs in event of split:

@lubcik

(3 barrels),

@Gerald

(1 barrel)

20x 5000 ($12/chip) - dibs in event of split:

@lubcik

Also included w/ full set: 1x BTP Dealer Button, 2x BTP Cut Cards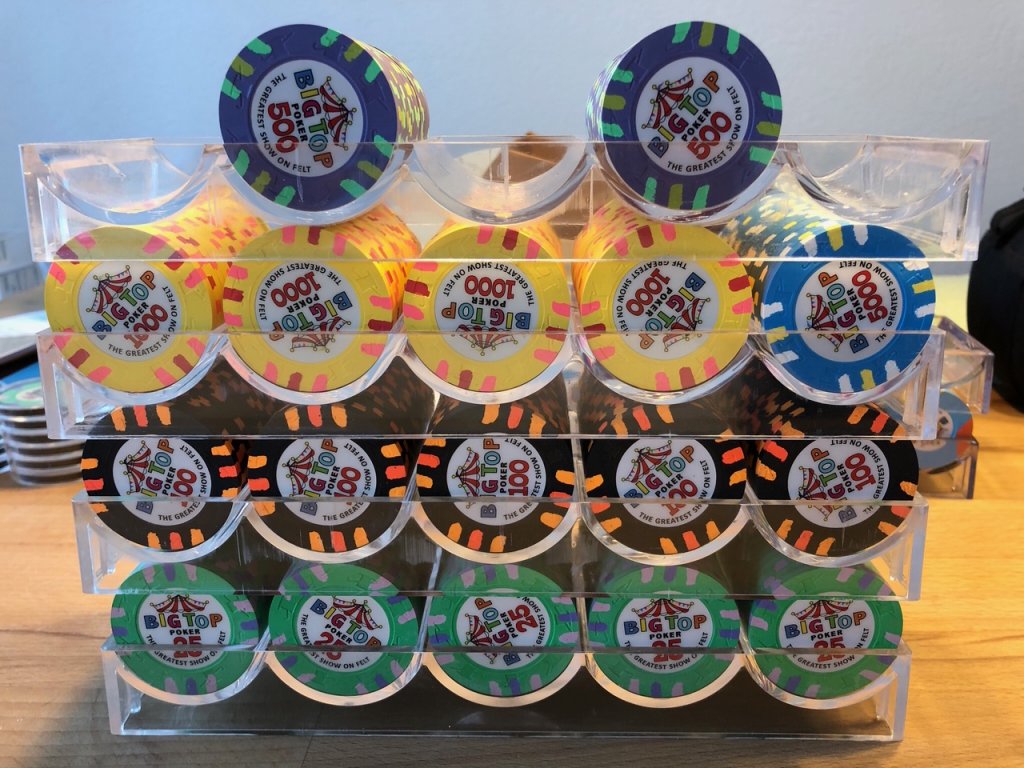 2. Big Top Poker Cash: $1.00 x 1 rack, mint.
PRICE: $700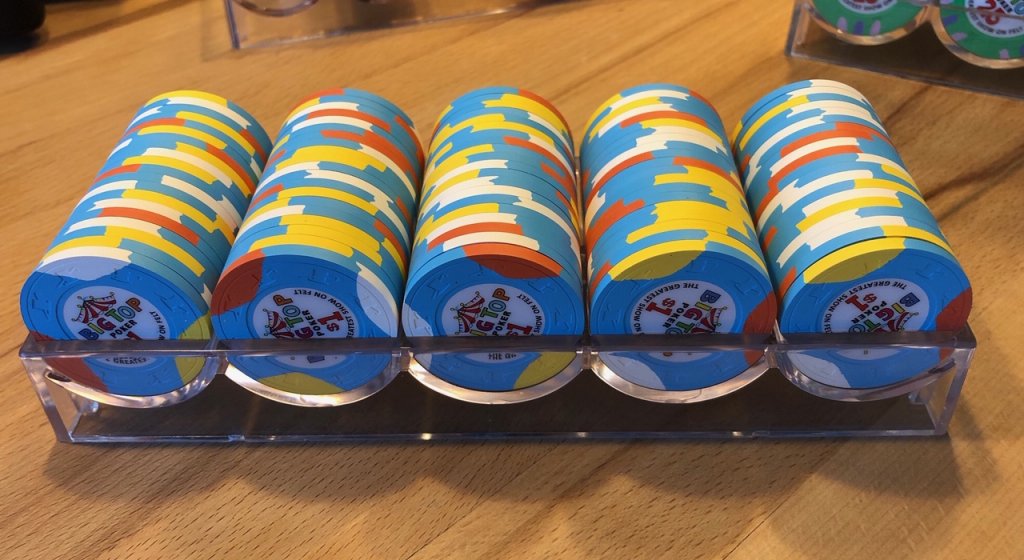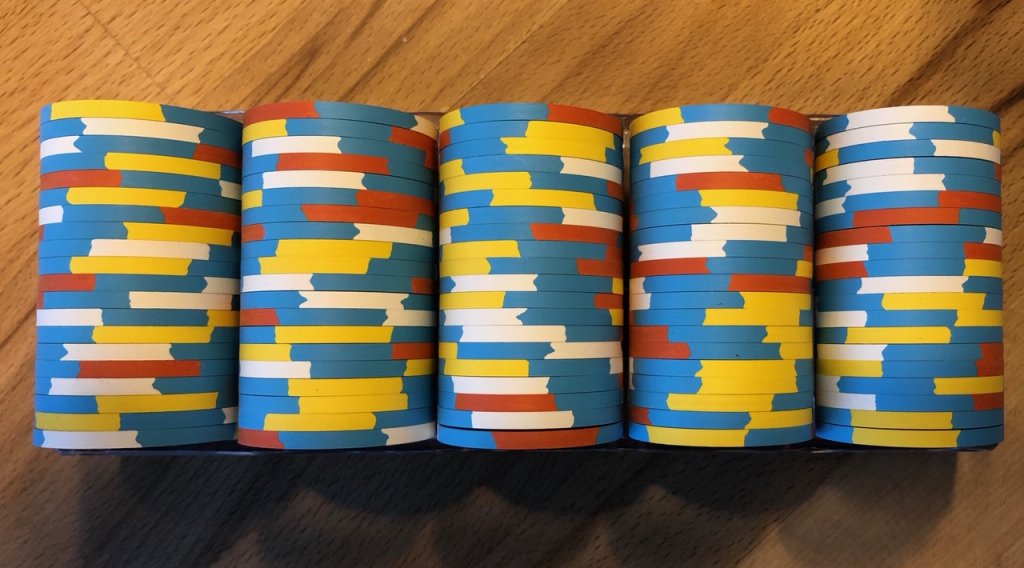 SOLD ITEMS:
3. Big Top Poker Cash: $25 x 40 chips, mint.

PRICE: $400

(SOLD!)


4./5. Bud Jones WSOP T25 & T100 singles.

PRICE: $25/chip

(2 of each denom available) (or $90 for all 4 ) (SOLD!) 6. JACK Detroit Full Sample Set. PRICE: $125 (SOLD!)
7. Sunset Beach Cash & Tournament Full Sample Set.

PRICE: $140

(SOLD!)
8. Binion's Horseshoe WSOP: 3x racks. PRICE: $1200 (SOLD!) 1x rack T500 yellow
1x rack T500 white
1x rack T1000
*NOTE: These are located in and will be shipped from the U.S.. Preference is to ship all to one single buyer.

Payment via PayPal Friends & Family (or G&S, with buyer responsible for the added fees). FOB Shipping incl. tracking and insurance from Switzerland to N. America will vary based on size of order - please just PM for a more exact quote. I package extremely well to mitigate as much risk of damage during transport as possible and always send photos of packaging in advance of shipping to ensure satisfaction.

*Please note

: Due to the ongoing situation worldwide with COVID-19, delivery delays in excess of normal delivery time estimates should be expected, especially when shipping internationally. Based on shipments I've received from the U.S. since March/April, I'd say that doubling the posted delivery times is a good rule of thumb at the moment.

For lot 8 (shipped from U.S.) standard CONUS USPS shipping rates apply.

Thanks for looking and, as always, don't hesitate to reach out with questions!
Last edited: