4 of a Kind
Supporting Member
Joined

Mar 21, 2019
Messages

6,838
Reaction score

15,171
Location
I bought these with all my heart. Exactly 1 year ago. I added on, made trades, and rounded out the breakdown to my heart's content, but Covid has taken the power away from me to have 10+ sets of poker chips. Out of control really. Can't justify keeping this many anymore.
So, the chopping block has a new client ...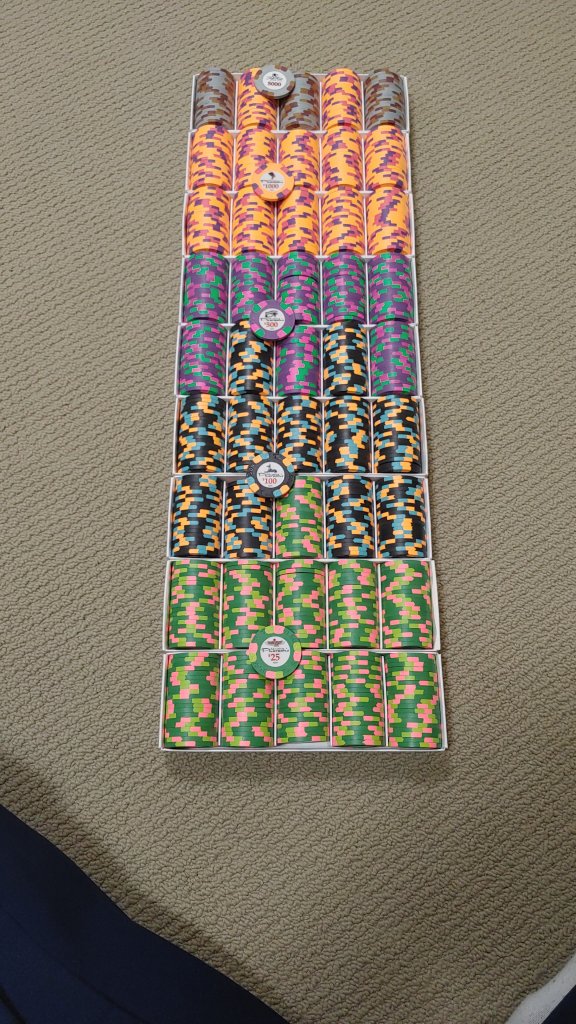 (
(Not the full set but representative of the chips condition you'll receive)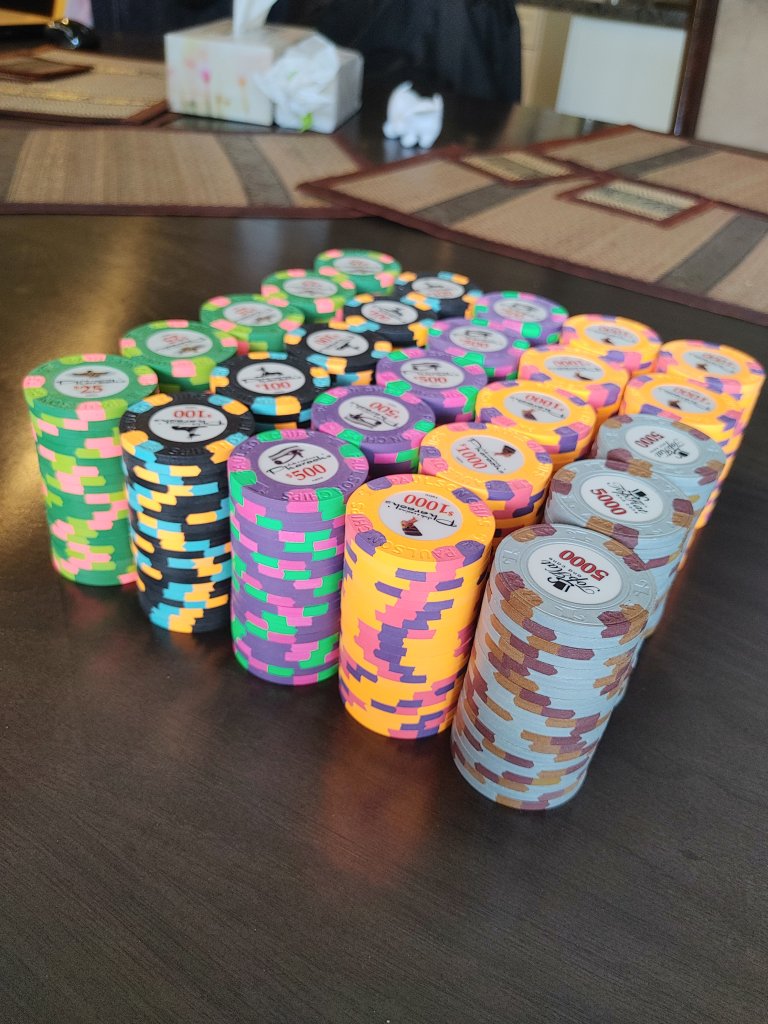 (Warneke boxes and 2 50mm Pharaoh's DBs included)
220 x $25
220 x $100
160 x $500
240 x $1000
60 x T5000 (WTHC T5Ks in good+ condition)
This is a whatever sale..dibs...PM...I don't care. I want to sell something.
I won't split a thing.


$2700USD + shipping
Paypal Friends or add 4.2% for G&S
Last edited: