Joined

Nov 6, 2014
Messages

565
Reaction score

840
Location
We bought a new house at the end of last year and finally settle in enough to start hosting regularly again. I won't have a dedicated poker room anymore for a few years until we extend and renovate so back to the workshop it is! I had to take my once permanent table and convert it back to a folding table. I also had to find a storage solution when not in use.
Prior to the house before last, I wall mounted my table using the cup holder cut outs. It worked well but I needed to have two sets of hands to get it onto and off the wall. I wanted to figure out a way to store it well out of the way when not in use but in a way that I could set it up and put it away again without needing someone help.
I decided to store it on the ceiling. I modified two heavy duty overhead kayak hoists rated at 60kg each. System works well and only requires about 10 mins to go from no poker table to fully set up and the same again when packing it up.
Regular stainless steel cup holder in place.
Removing the cupholder reveals a stainless folding pad eye.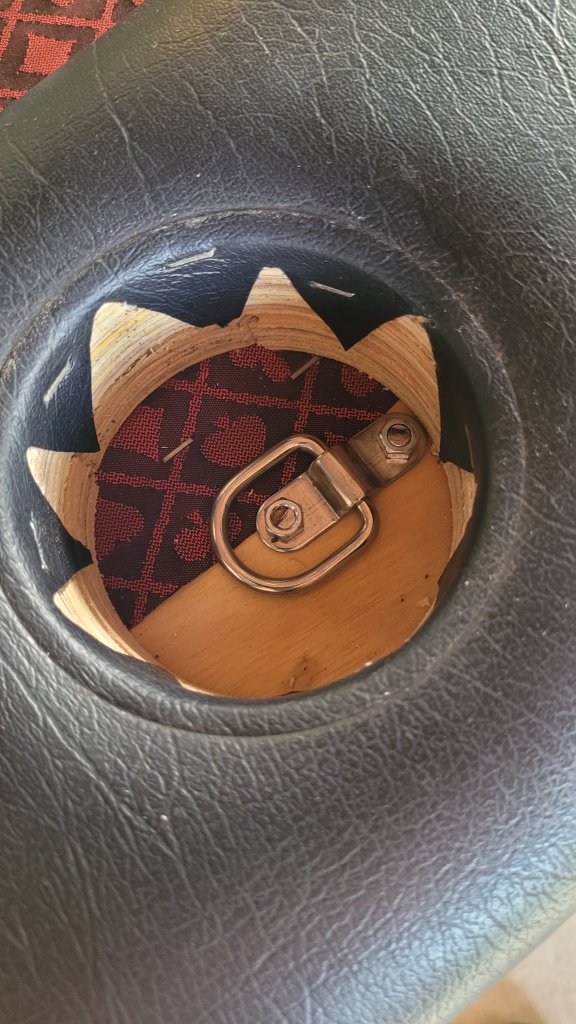 The hoists are attached to the folding pad eyes using stainless D shackles.
Using a sheet for now to protect the playing surface from dust, bugs etc. Will sew up a cover of some sort when I have some free time.
I slowly pull the table up about 200mm at a time one end at a time. I then fasten a support beam just underneath each end for added safety to in case the hoist system fails.
Overall I am very happy with how it turns out. Super easy and quick and I love being able to set up the table myself before poker nights so everything is ready to go before players arrive. I used to have to get a friend to come early to help setup.