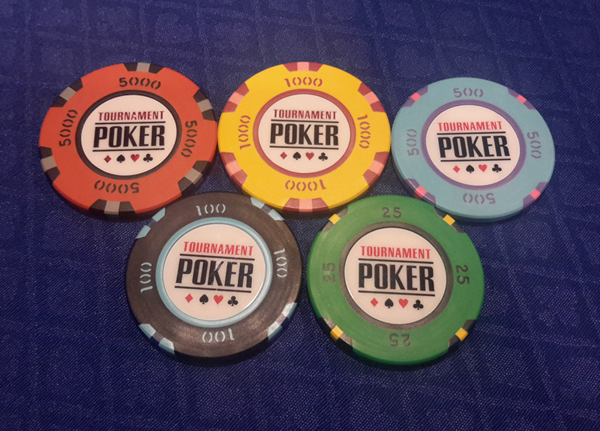 Here is a chance to win a Matsui WSOP style sample chip set. Set includes a T25, T100, T500, T1000, and T5000 chip. The T1000 and T5000 are 44mm chips.
This giveaway is open to ALL PCF members with a minimum of 75 posts.
International members welcome!
Please Note: Winner to pay shipping only.
Thanks and good luck to all!
Go to the
Giveaways page
to enter.