Only the small racks remain. Qty: 10
For sale are large, medium and small Matsui plaque racks.
Pricing in USD:
Large $12.50 EA
Medium: $10.00 EA
Small: $8.00 EA
Quantity on hand:
Standard Plaque Case (Large) 17x
Standard Plaque Case (Medium) 8x
Standard Plaque Case (Small) 14x
Dimensions in inches (internal sizes)
Large: 13-1/4 x 4-3/8 x 1-1/4
Medium: 11-7/8 x 3-3/8 x 1-1/8
Small: 10 x 2-3/4 x 1
For outside dimensions, add 1/4" to all sides. The plastic thickness is 1/8".
The yellow racks are 50mm chip trays. The stack with with small nubs on the bottom. Those will be for sale in a different thread.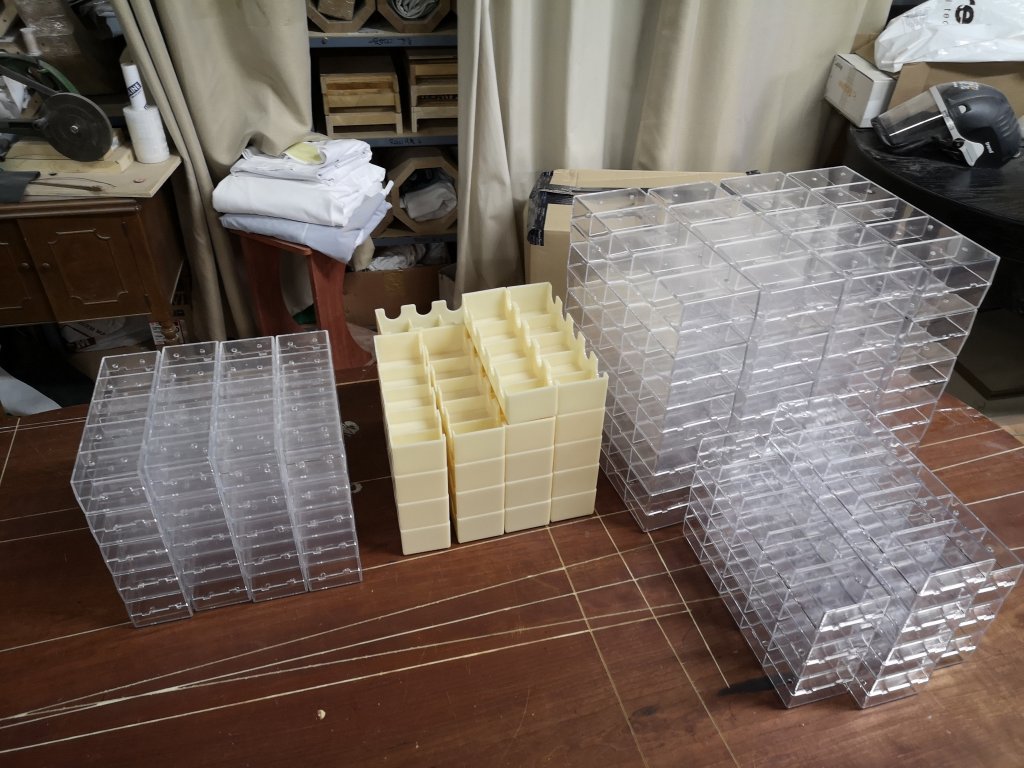 Dimensions:
Example of the small rack.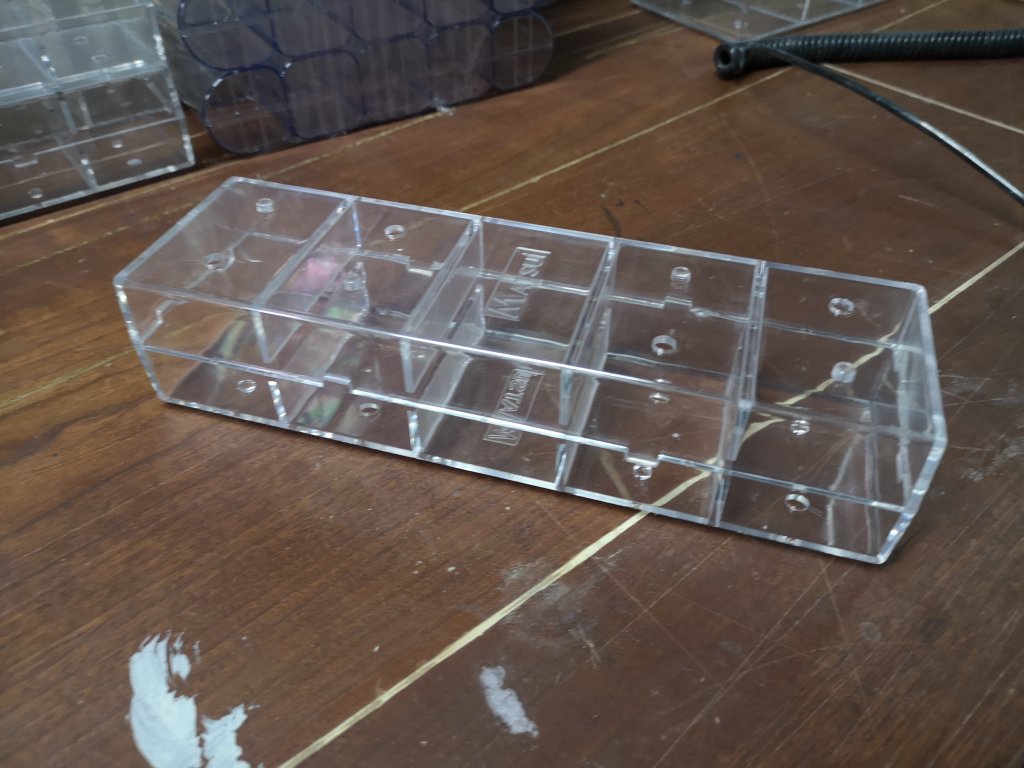 Last edited: