Two Pair
Supporting Member
Joined

Nov 20, 2021
Messages

374
Reaction score

562
Location
Do you want to play poker with the luxurious feeling of leaded Paulson RHC's, but are worried that your drunk buddy's annoying girlfriend might spill her whiteclaw in the middle of a game? Well then, you sir, need a beater set!
I'll be your huckleberry
This set consists of:
100 snappers (I use em as fracs)
160 $1's
240 $5's
80 $25's
20 $100's
Are the snappers rough? Oh hell yeah they are...Apache called em "heavily used" and they were
not
lying
The $1's are flea bitten like they've been bare-assed streaking through the Amazon slathered in honey.
The $5's, yeah they're bike tires....but the $25's and hundos are actually pretty nice.
But you know what? None of that matters. You're not buying this set to gaze at them like star crossed lovers, you're buying them because you want real chips that you can play and don't have to worry about baby'ing through those nights when you could swear you saw Jimmy making out with a 63 year old stripper before you blacked out. And regardless of their imperfections they shuffle GREAT, and they just feel GREAT in-hand,
and
they are ALL red denom regular chips. No having to trade chips to keep your OCD from firing off! (Yes I know that the left barrel of $25's shows a 10th anniversary chip, but I replaced it and was to lazy to retake the pictures) All 600 chips are 100% consistent red denom labels.
This set may be a brown-bagger, but it's got the juice!
(some of it is definitely hooker juice, these chips could use a run through the old ultrasonic)
Price =
$420 + shipping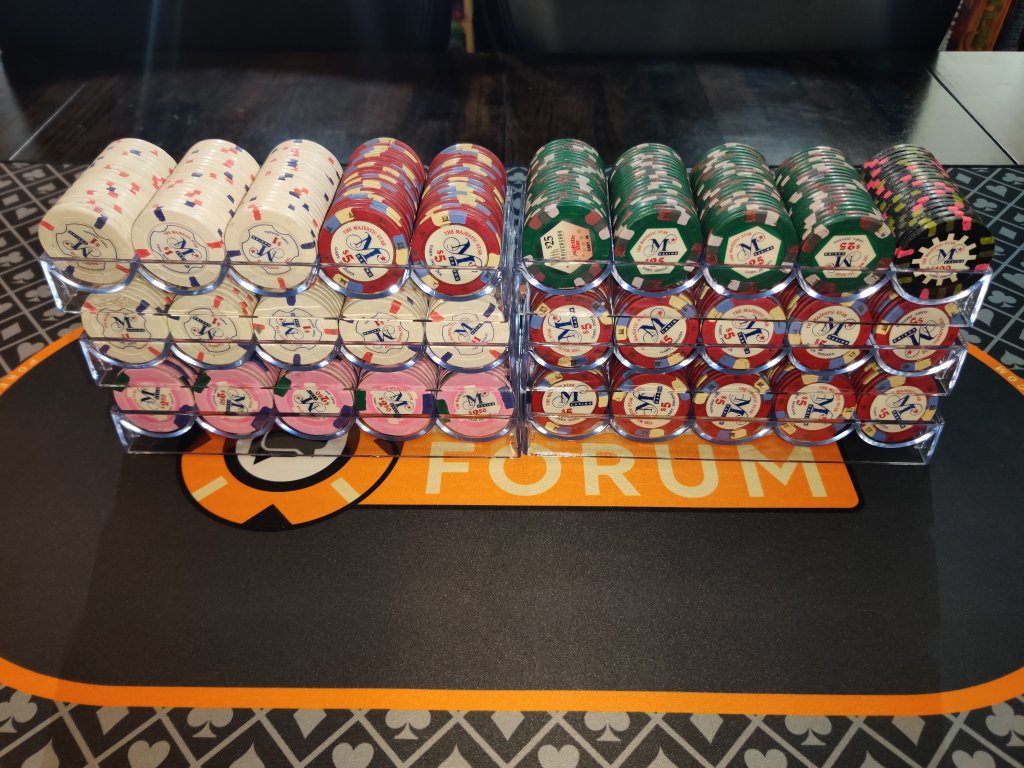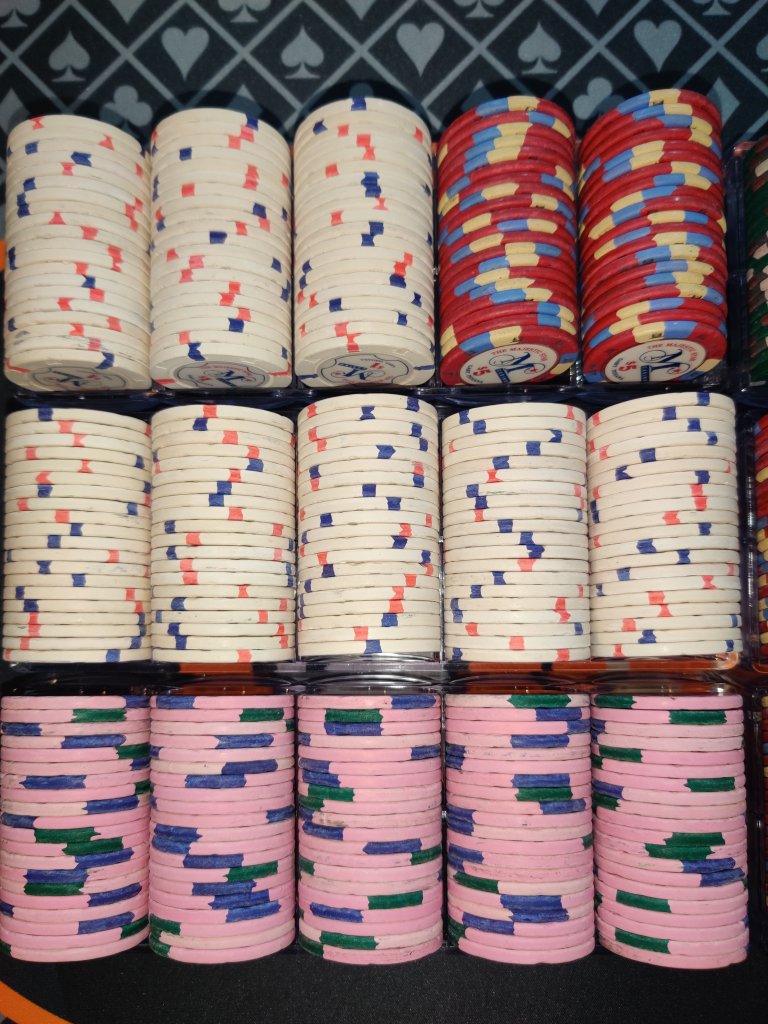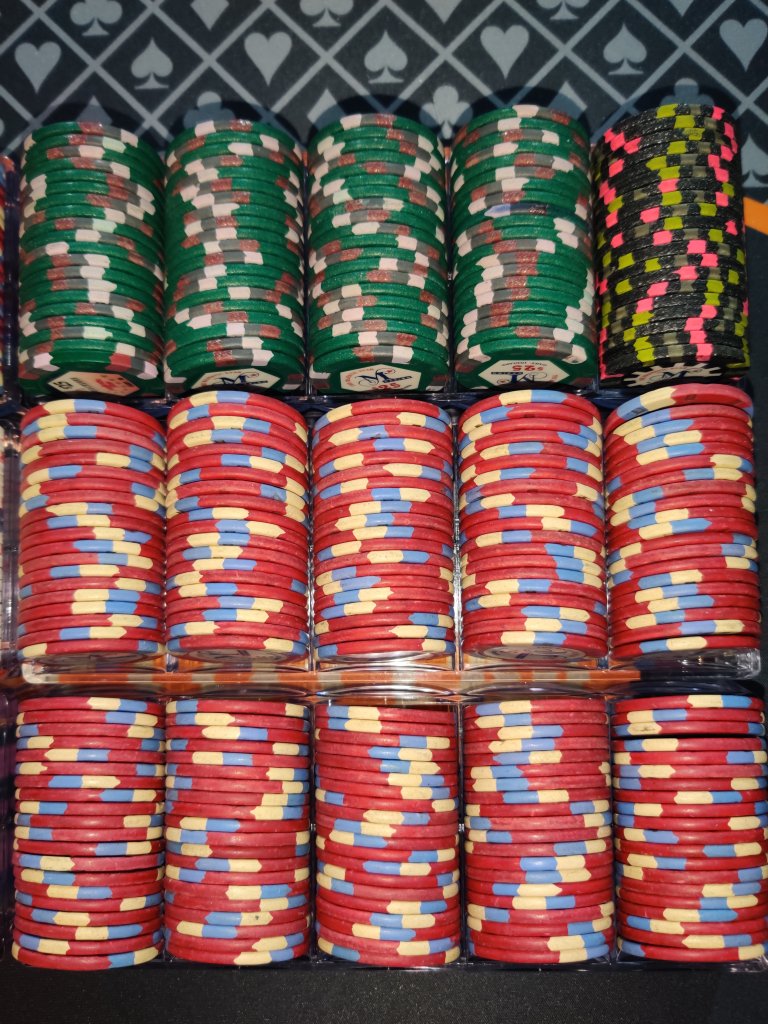 The Fine Print:
-I will generally respect dibs order, but larger purchases will usually be prioritized over smaller. If you want a couple barrels while someone else wants the whole rack, well...it is what it is.
-Paypal FF - this is the way. If you really want PPGS we can go down that road but the 3% is on you.
-Shipping will be actual cost for USPS flat rate mailers. (within CONUS)
-I'll ship internationally if you want, but insane shipping costs belong to the buyer and my responsibility for the chips ends when I hand them to the shipper.
-Pictured Chipco chip racks are not included in the sale. If you buy a rack of chips or more they'll come in Warneke boxes...if you buy barrels they'll probably come in bubble pack & padded envelopes.
-In general, just don't be a dick. We're all in this for fun...if there's something you don't like about my sales then simply move on. There's plenty to choose from here on PCF.
Last edited: