Two Pair
Supporting Member
Joined

Jul 14, 2020
Messages

324
Reaction score

669
Location
Hi All,
I'm looking to make a Harley Davidson based set for a friend and I need the Orange chips (I'm good on the black). I'm looking for 220(+) TH&C Solid Orange chips. Pumpkin would be ok too, but they all have to be the same color. I don't know exactly how to describe the condition (VGC, Excellent, etc.) so I'll put it this way, should have sharp edges and it's ok that some chips have flea bites, but the total number of chips with flea bits needs to be 20 or less (so 200 clean chips).
On my end I have the following trade options:
Option A) 200 Jack's Cincinnati $25 Secondaries (New) - These are also for sale $340+shipping (unlisted)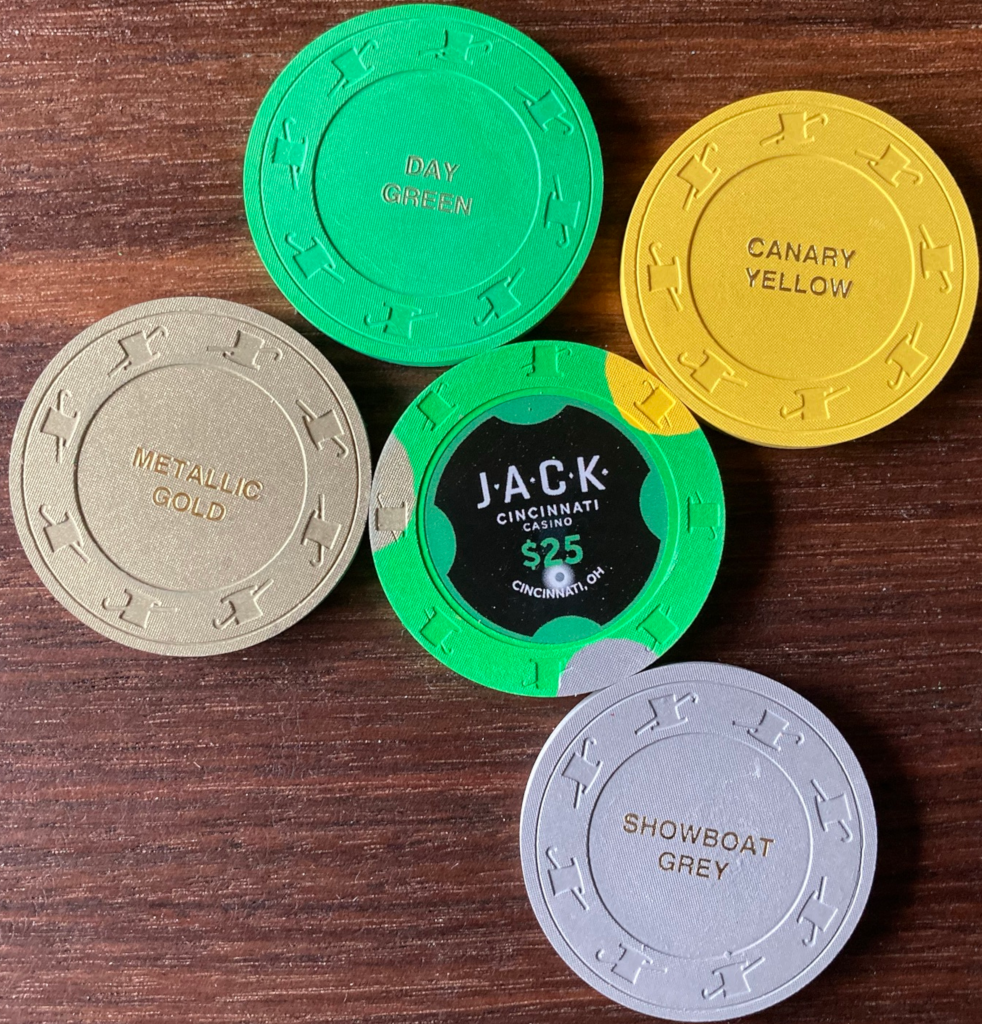 Option B) 120 Jack's Cincinnati $100 Secondary (New) - Not for Sale
Option C) USD's
Thanks for looking.
Last edited: