Joined

Sep 17, 2020
Messages

1,111
Reaction score

1,973
Location
Well, it's somewhat fitting that this is my 500th post here. I found my way down the PCF rabbit hole on my quest to complete racks of the higher denominations in this set, to limited success. 3 months and way too much money spent later, I find myself listing my very first set that I ever put together. This is sort of a sentimental listing for me - I put the majority of the set together back before chipping was a thing (at least as far as I knew) and it's the set that got me into poker. I used this set once after I completed building it, then determined that it was too nice to use in games and I vaulted it away, only to be brought out to admire.
I've found my tastes have evolved a bit and my hope is that this set can find a good home rather than be locked away. Without further ado:
Up for sale is my entire Paulson Classics set - I consider almost all chips to be near mint. The exception is one barrel of $500 which is mint and one rack of $1s which I consider to be slightly less than near mint but considerably better than excellent condition. I know that condition can be an objective thing, so please judge condition for yourself based on pictures. If anyone would like specific angles, I'm happy to provide those.
My preference is for a single sale which keeps the set together, but I will honor dibs if the set ends up splitting. I will add split pricing after the new year if at least 85% of the lower denominations are claimed. Dibs priority goes to whoever is taking the most quantity. To anyone who claims the entire set, I'll include some freshly printed
@Gear
labels I had planned on using to turn the $10 chips into 25c fracs. I've included pictures of the first 20 that I over-labeled and they work quite well. If the set is split, I can offer the labels to whomever claims the $10s for 50% of my cost.
Full set: 1498 chips
Set price: $5,500
302 x $1
402 x $5
122 x $10
308 x $25
200 x $100
120 x $500
44 x $1k
Buying Criteria
Buyer pays shipping, CONUS only at the moment
Minimum of 1 rack required for initial dibs, except where that's not possible
Paypal FF otherwise, buyer adds 3%.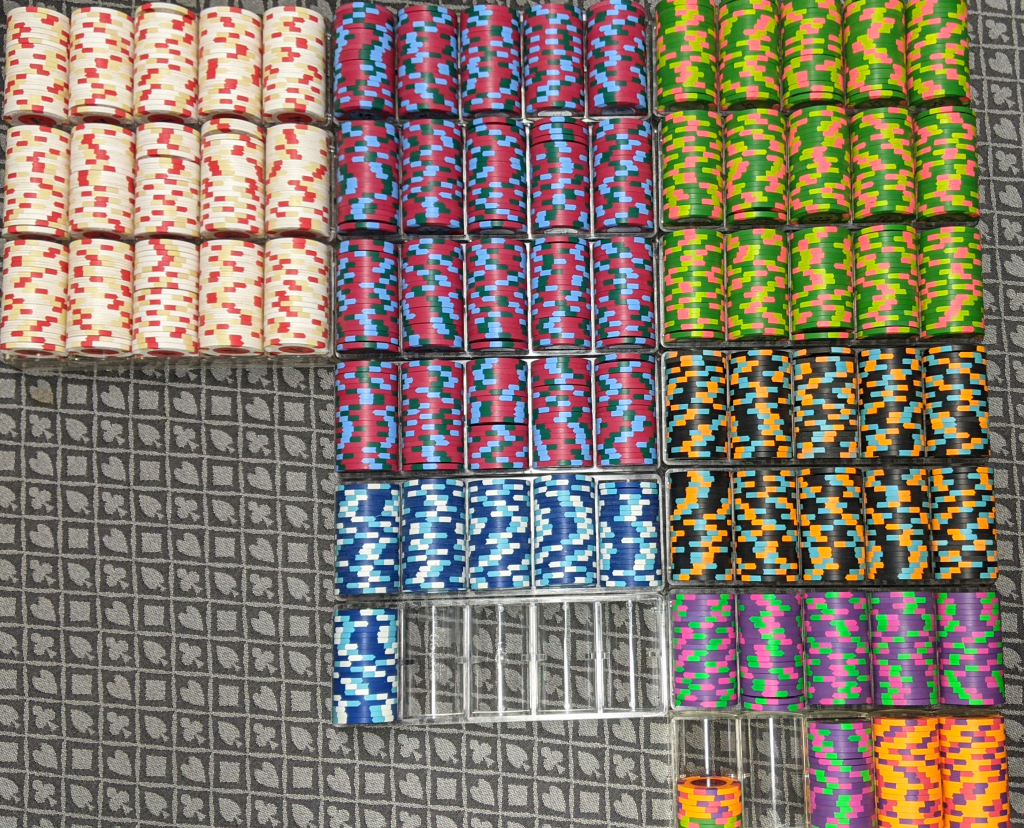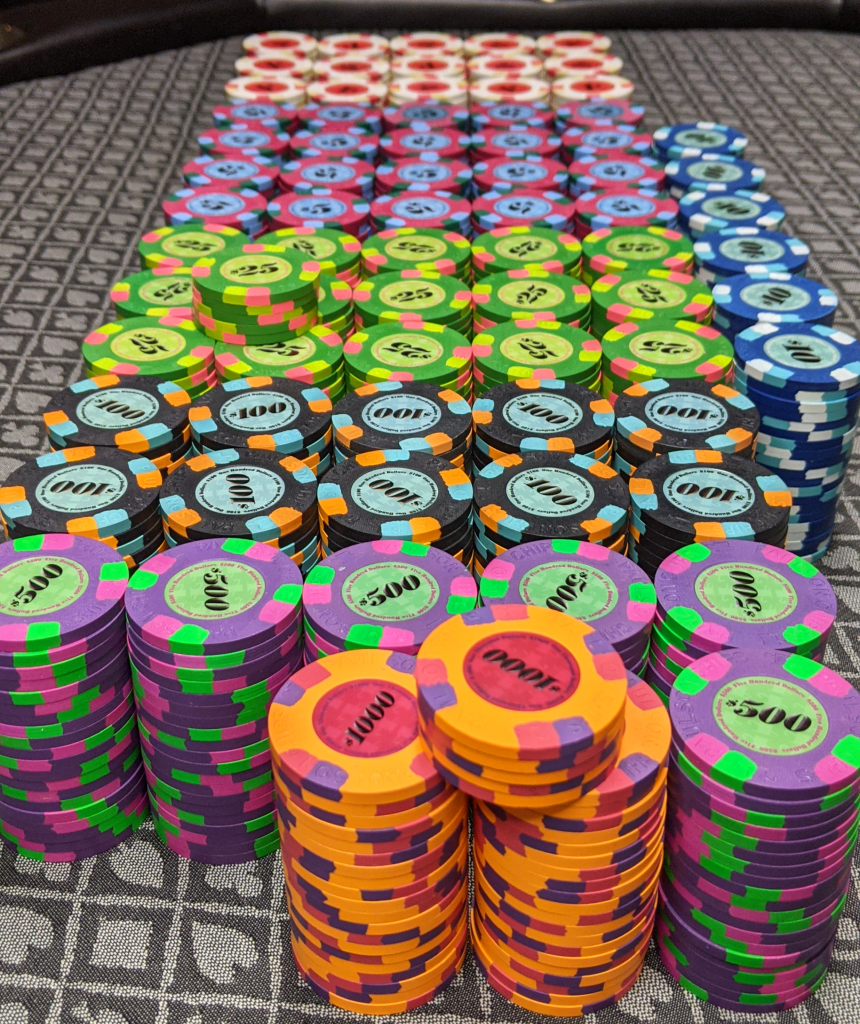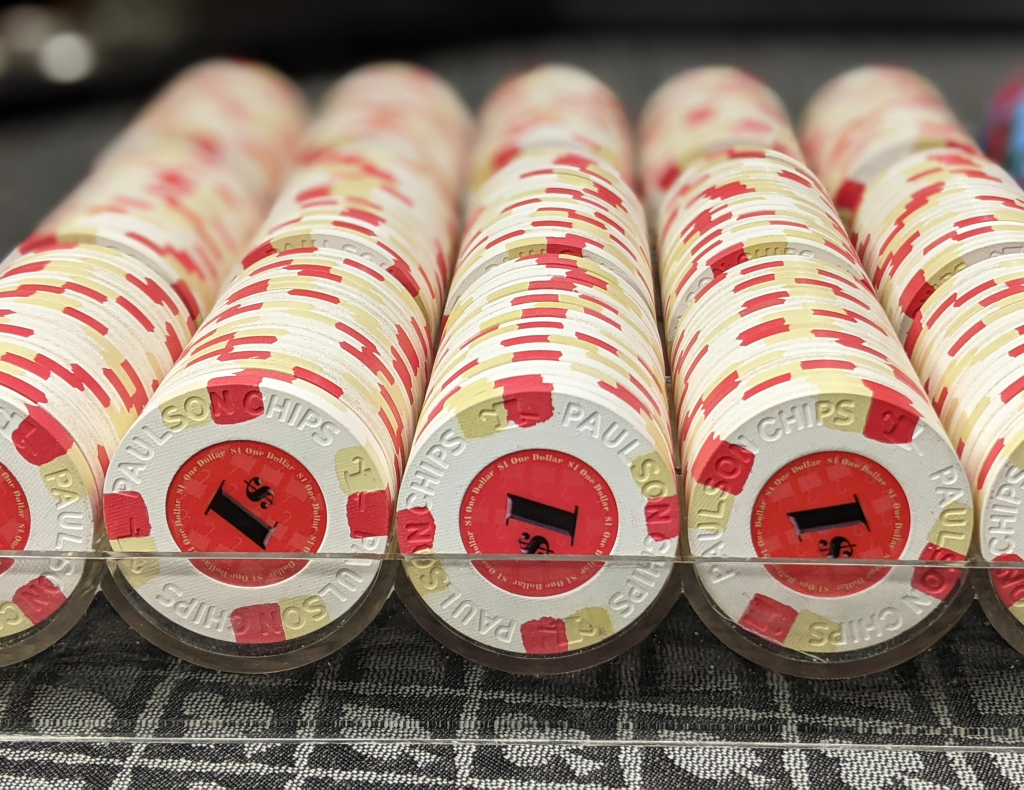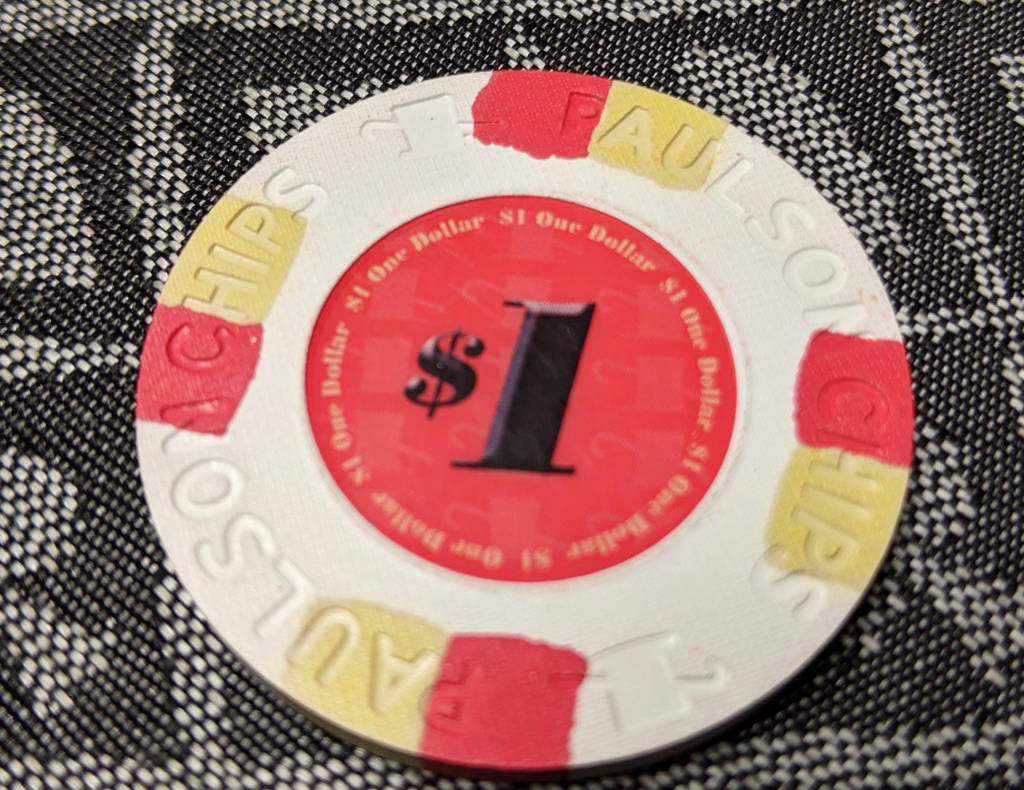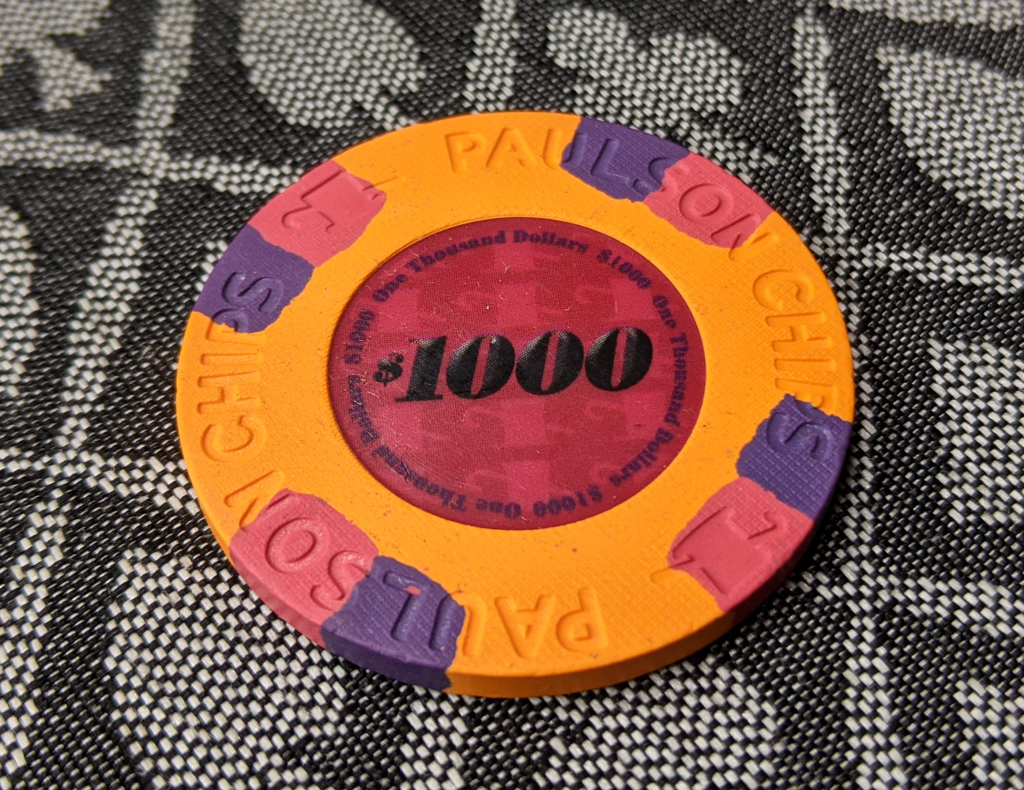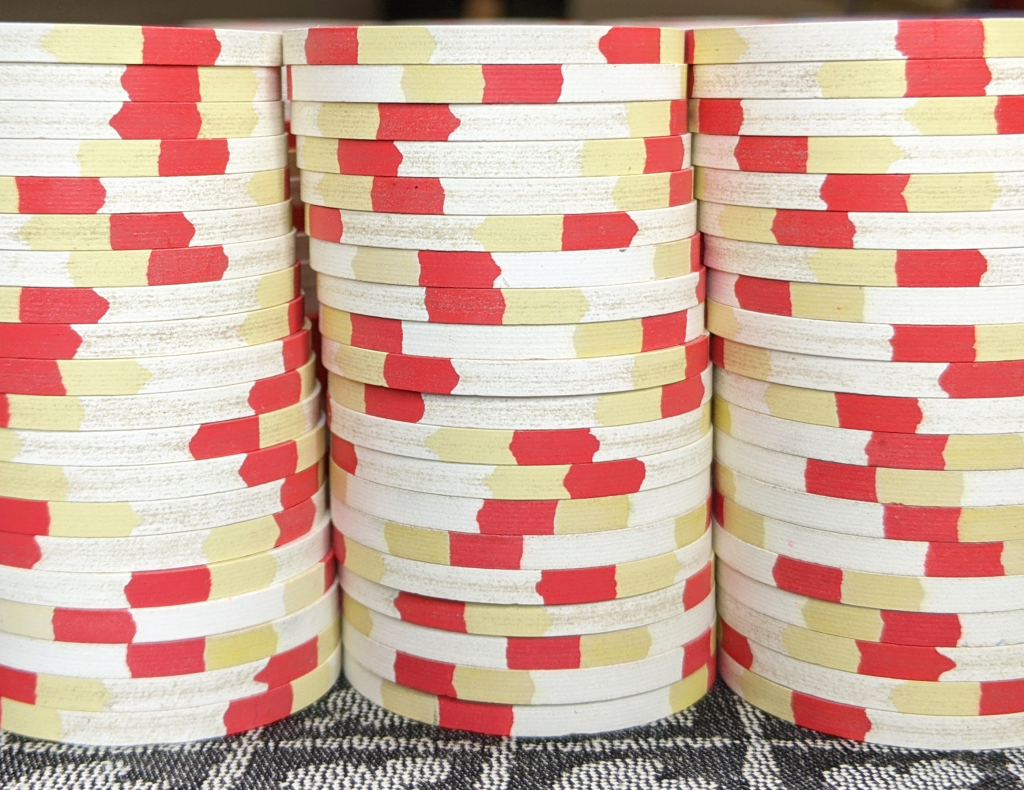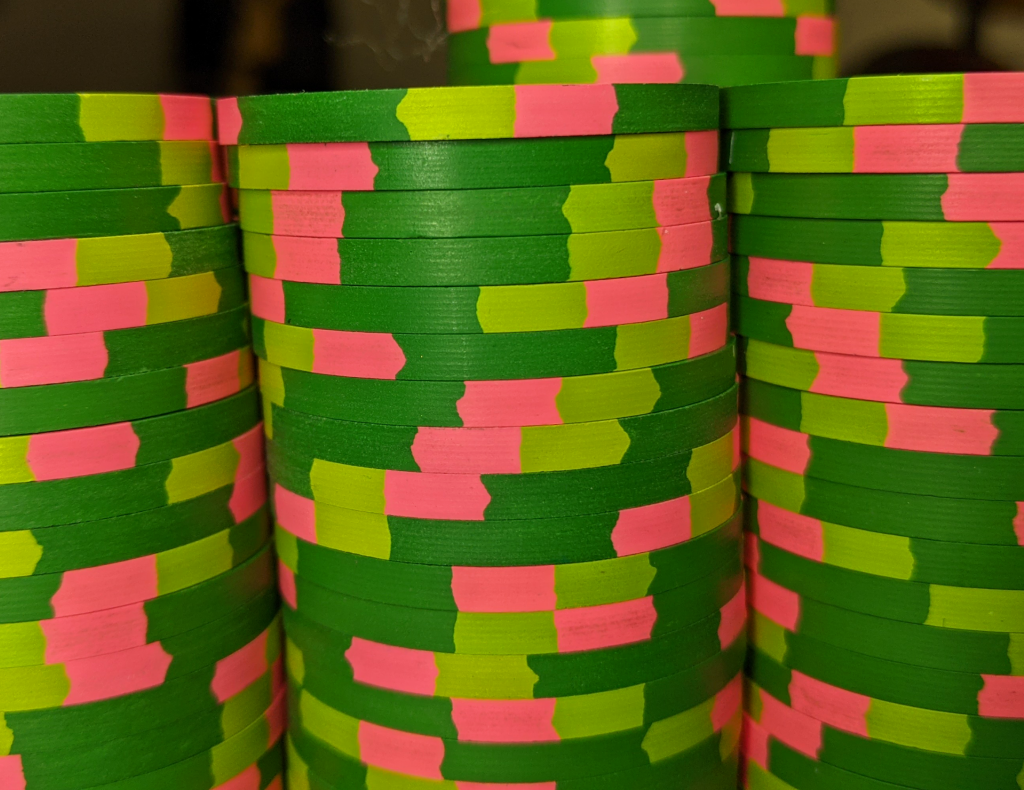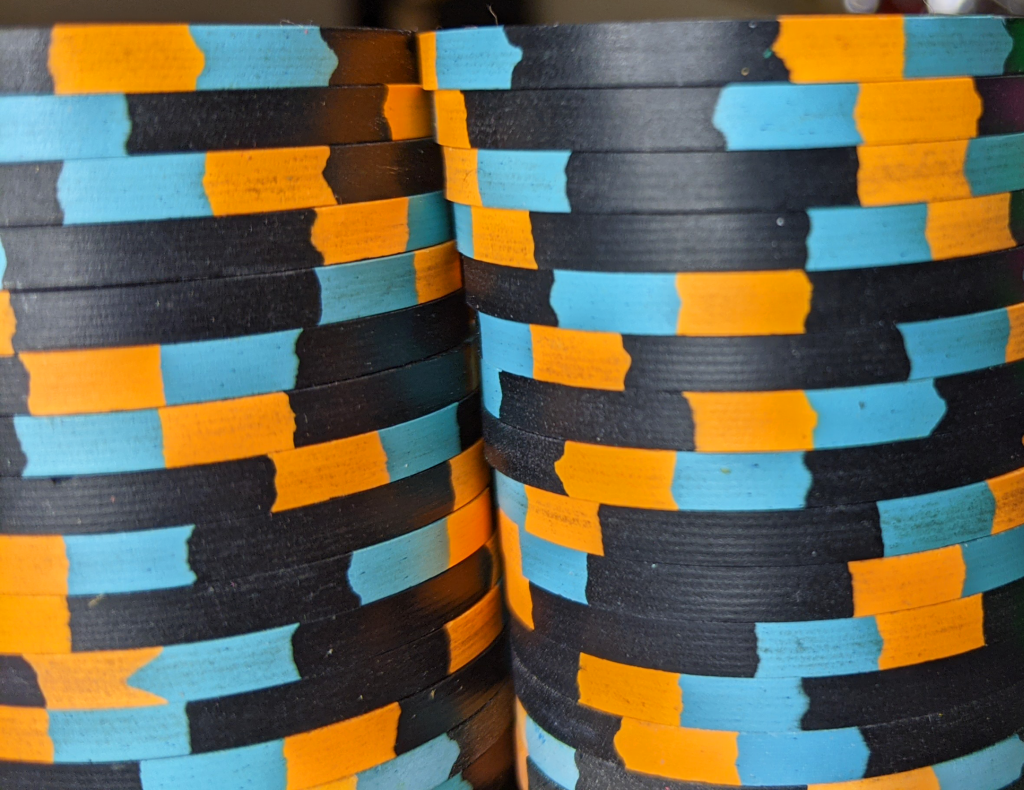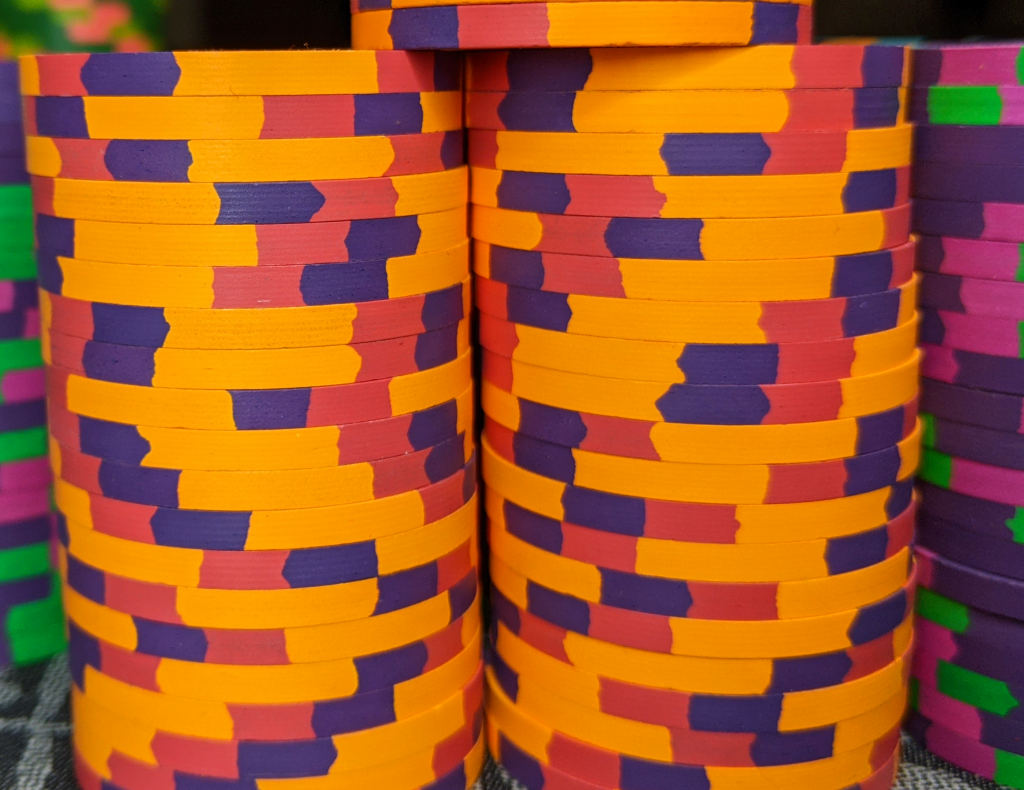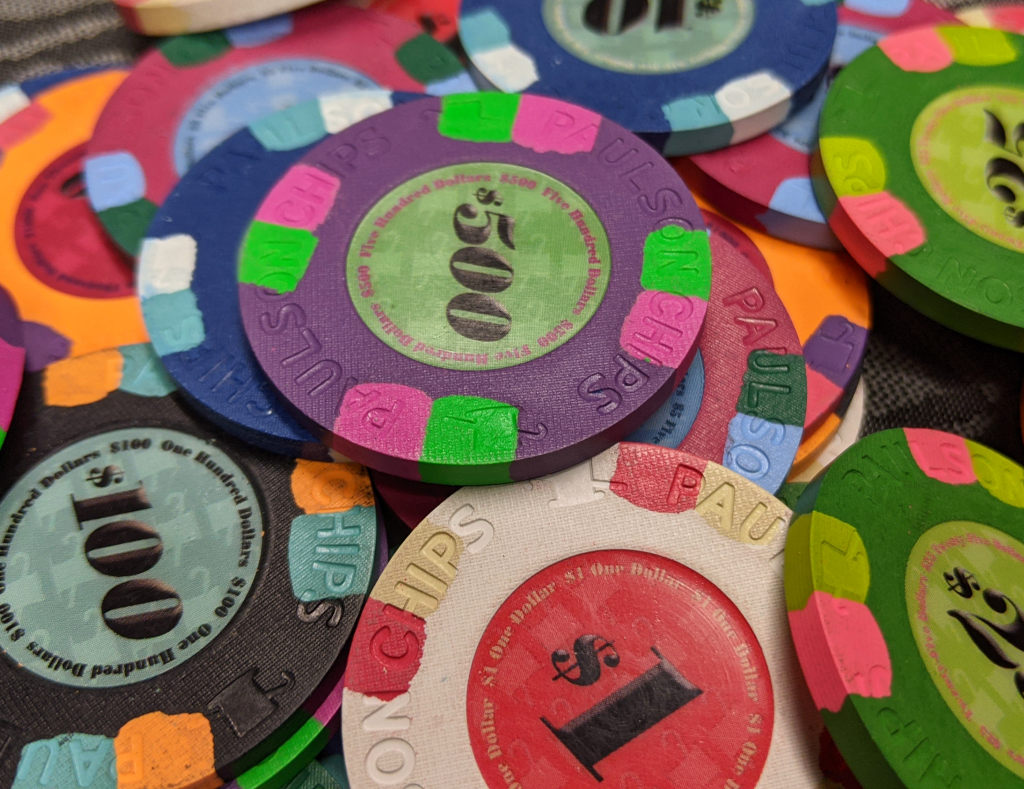 @Chiphuntr
@nval249
@Jonathan
@TKEUofM
@moordb
@JackDeRke
Last edited: