They say breaking up with your first love is hardest to do. Or something like that. These chips were my first love. I've been told I can perhaps achieve "chip slut" status if I sell, which intrigues me.
I'm listing them by the rack, and preference will be determined first by size of order. I can be a little flexible on price if you want multiple racks. I won't be selling unless and until all chips are accounted for.
All chips have been used only in my home game, and they are in great shape. With the exception of the $1000s, which are mint. Happy to provide more pics if anyone wants them.
300 x $1 $220/rack
400 x $5 $375/rack
200 x $25 $160/rack
100 x $100 $260/rack
10 x $1000 $130 for all
Prices do not include shipping. U.S. address only please.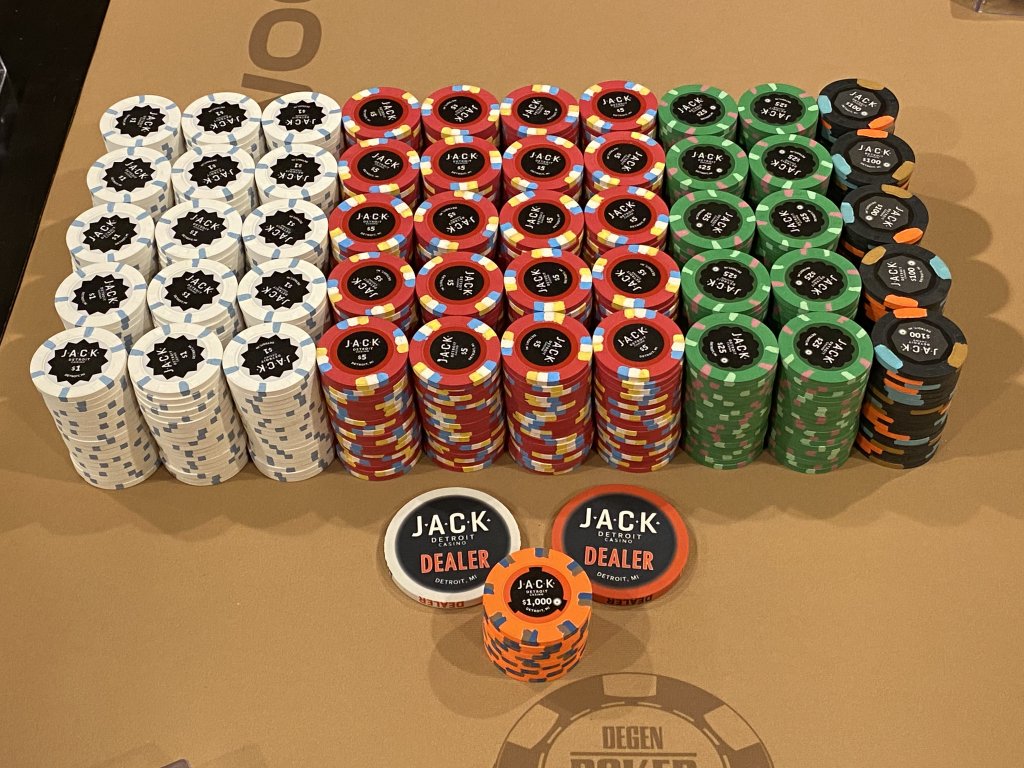 Priority/dibs
@cgpilot
200 x $1s, 200 x $5s, 100 x $100s, and $1ks
@JackDeRke
100 x $1s, 200 x $5s, 200 x $25s
Last edited: