I have some chips for sale. I bought them from a friend thinking I would get them into play but I haven't done so even once since I've had them. I figured I would find a new home for them as someone else can show them the love they deserve. All chips need some loving.
I'm nothing close to a chip expert so I don't really know the value of these chips, so I am open to fair offers. I'm willing to split them and sell them by the rack.
For sale:
2 racks of Grand Vic secondary $5's
SOLD!
2 racks of $1 Freddie's club. *Edit: I just went through the racks and there's 7 which are Double Down chips.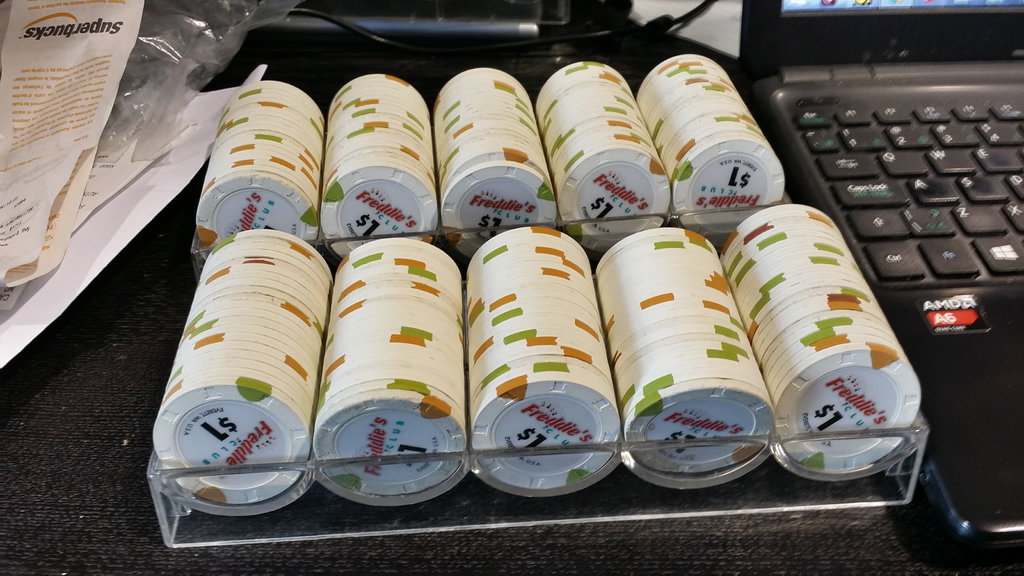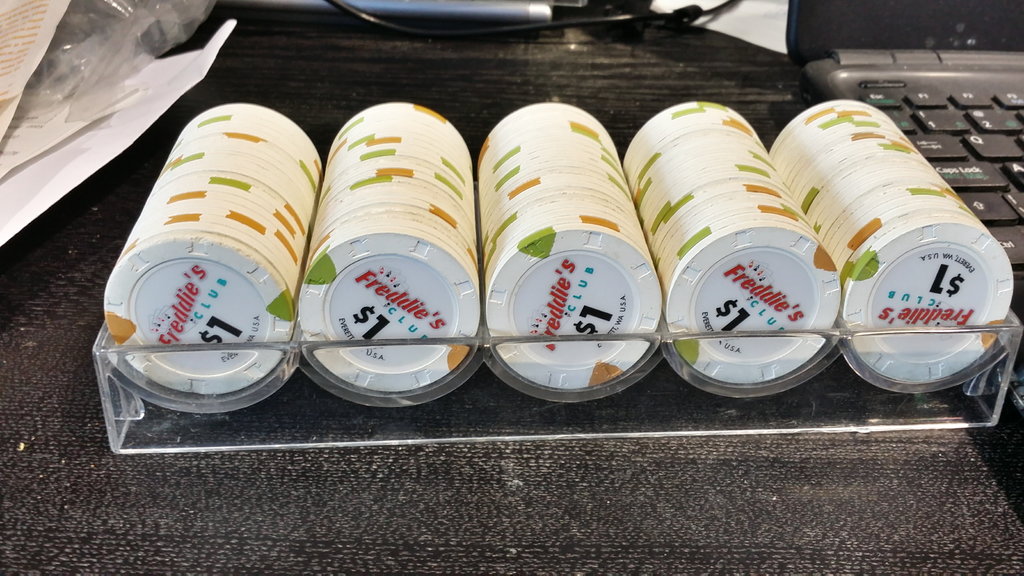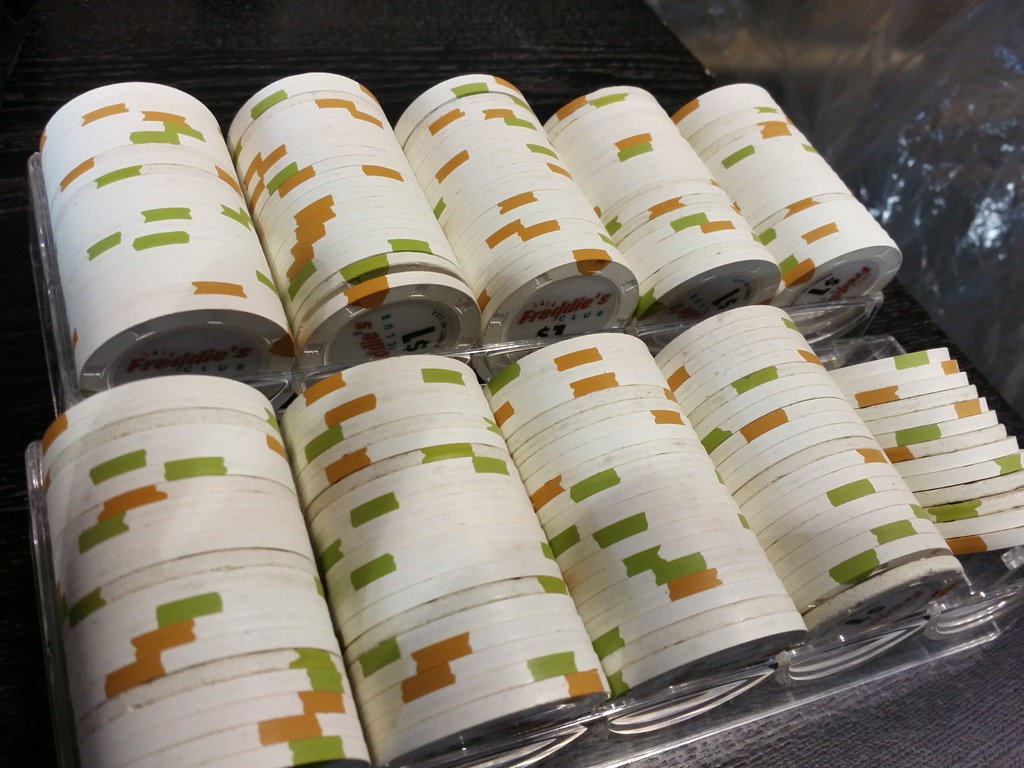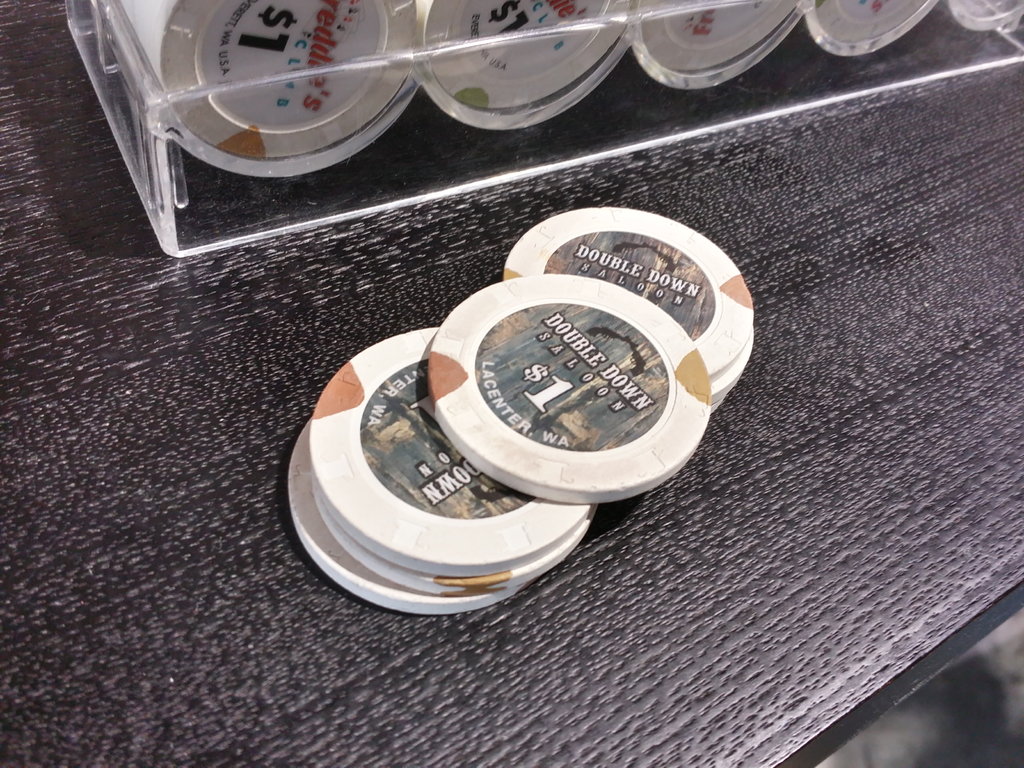 SOLD!
1 rack of relabelled Aztars. I think that's what they are, I could be wrong here. I'm a table expert, not a chip exert...
And some misc labelled roulettes, I don't even know what these are. 76 in total.
17 Relabelled Caesars sold
Last edited: