Joined

Nov 25, 2015
Messages

108
Reaction score

148
Location
Initially, the goal was to build a set that allowed us to have enough chips for 6-8 players of $.50/$1 up to $5/$5; I feel I did an o-k job of doing so. Years later, I'm ready for a change - I'd prefer a trade but am open to selling should I be able to get most/all out around the same time. For trade, I'd like to build a set of CDI or Flamingo non-spotted.
ALL CHIPS ARE DIRTY. They were all stored in racks and multiple carriers, but I did a poor job of completely separating the new/like-new/clean/sharp chips from the used chips at times. Not one of my finer moments but eh, it happens. Even the sharpest of chips are going to be DIRTY. Not nearly as bad as the more used chips but so there isn't any confusion, I'll just say they're ALL dirty.
AMOUNTS:
Sharper, few (if any) chips/pits - some sharp-like-new as well:
$.50 fracs: 332
$1: 245
$5: 22
$25: 109
$100: 37
Used, rounded edges to somewhat sharp, dirty dirty:
$.50 fracs: 28
$1: 298
$5: 472
$25: 71
PICS (each tall stack is two barrels, 40 chips - top row are the better quality chips):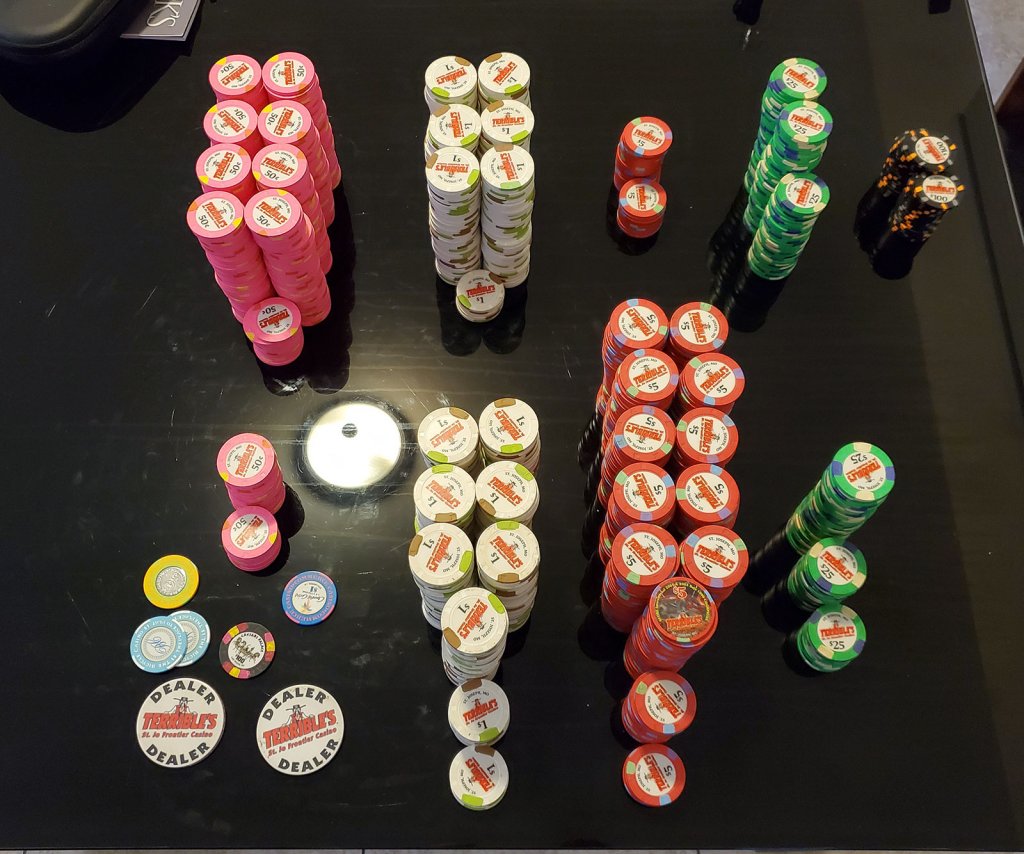 And some assorted chips I can throw in to sweeten the deal (bike $1s, commerce $1/$5, caesars $100):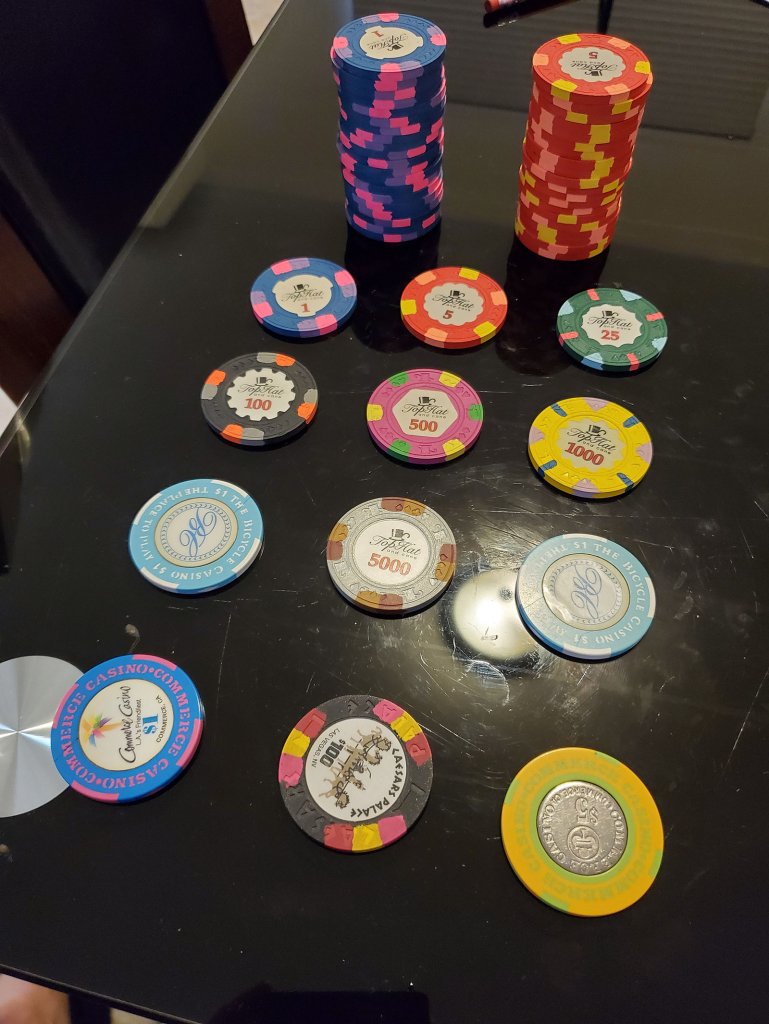 Prefer trade but all in all, $7k - OBO.
Last edited: