Ok, this is gonna be a long one so bear with me. I didn't think I would sell this set but I have come to realize it won't get the love and time on the felt it deserves with me already having my LCO set, my Mardi gras, CPC customs coming and another little project going. This is a set that has some irregularities and imperfections so if you're very particular or OCD this might not be for you. However if you're looking for a fairly affordable THC leaded goodness set, spiced with some IHC, by all means, keep reading.
With that out of the way, for sale is an 860 pc empress joliet cash set. It contains a mixture of primary and secondary chips, as well as two murdered and
@Gear
relabeled denoms.
I am happy to split as long as all chips are spoken for, and I will ship anywhere at buyer's expence. Shipping is from Sweden. Anyone calling dibs on the full set will trump all prior split dibs.
Asking $1800
+ shipping for the full set. Will include a dealer button and 3 cut cards (bridge sized) from
@PokerChipsDesign
. If a split happens they will accompany the largest (by $) purchase. Obviously I could use the money but I won't get terribly upset if it doesn't sell. So don't expect any price drops anytime soon, if at all.
Split prices:
$1s - $200/rack
@Herman Pu
1 rack
$5s - $100/rack (1 rack = 104 chips here)
$25s - $125/rack
$100s - $400/rack or $90/barrel
@tdccarpenter
1 barrel,
@HaRDHouSeiNC
1 barrel
$500s - $125/barrel
@SergeA
2 barrels, backup
@buffalojim
$1ks - $300/barrel
Payment is through paypal f&f
The chips:
$1 - 200.
Originally Bally's 1s. Murdered and relabeled. Chips are used but in very good condition. A lot of them are sharp, a few more rounded. Full disclosure: some of these were a bitch to murder and I'm not a very patient man. On a few I just gave up and put the label on even though the surface wasn't completely smooth. Upon close inspection that is visable through the new labels. I do have extra labels (enough for 30 chips) that I will include if the buyer wants to peel off the label and smoothen the surface before applying a new label. The above is the case with approx 25 number of chips.
$5 - 312
. Secondaries. Casino used condition and the most worn ones in the set. Slightly different reds. No spinners and no stacking issues whatsoever though.
$25 - 200
. Secondaries. A mixture of both the lighter and the darker greens. About 50/50. Casino used but in better condition than the 5s.
$100 - 100.
Primaries. Good casino used condition. A lot of them will stand on edge. Awesome leaded greatness here, only trumped by:
$500 - 40
. Primaries. Will stand on edge. Some of the best chips I have had the pleasure of handling. Will be sad to let these go.
$1k - 20
. Originally Jack 1ks, so 43mm IHC. Murdered and relabeled. Never put in play but I couldn't help but shuffling them a bit, so not mint. Full disclosure: there is a slight warping issue. The full stack of 20 will wobble a little bit but unless your game is very high stakes these won't need stacking higher than a few at a time. Have extra labels for 3 chips that I will include.
I have removed rack check marks on all chips with a magic eraser.
Please call dibs in the thread. Please refer to pictures for condition other than what's disclosed above. Happy to answer any questions or provide additional pictures if needed.
Thank you for looking!
/Erik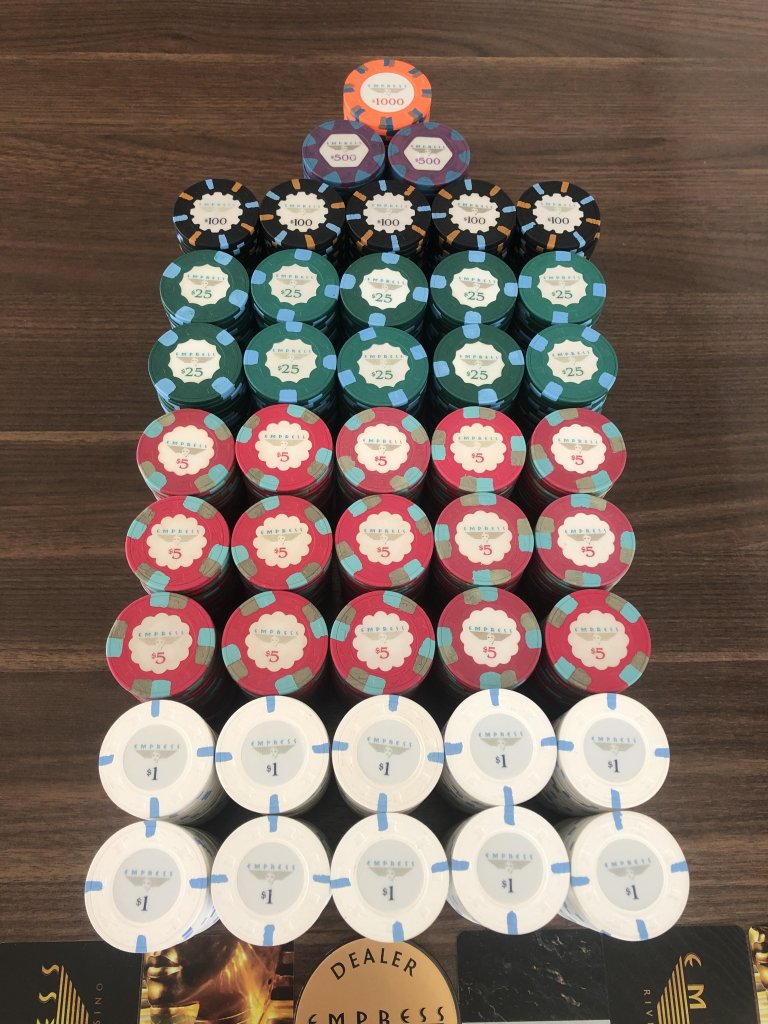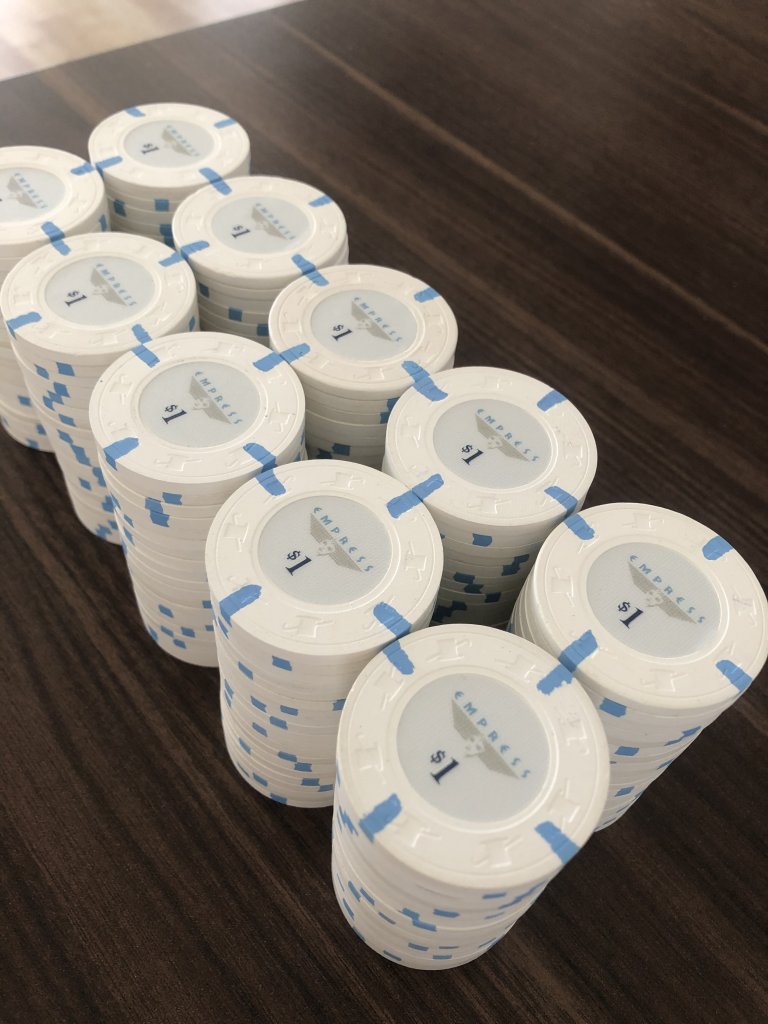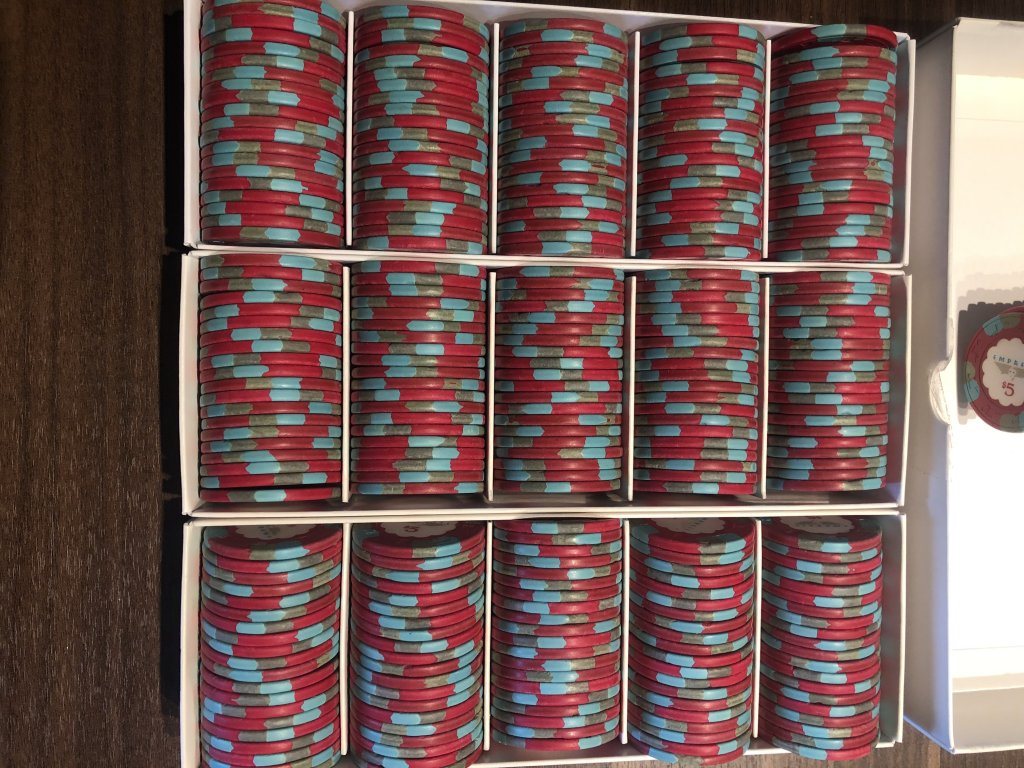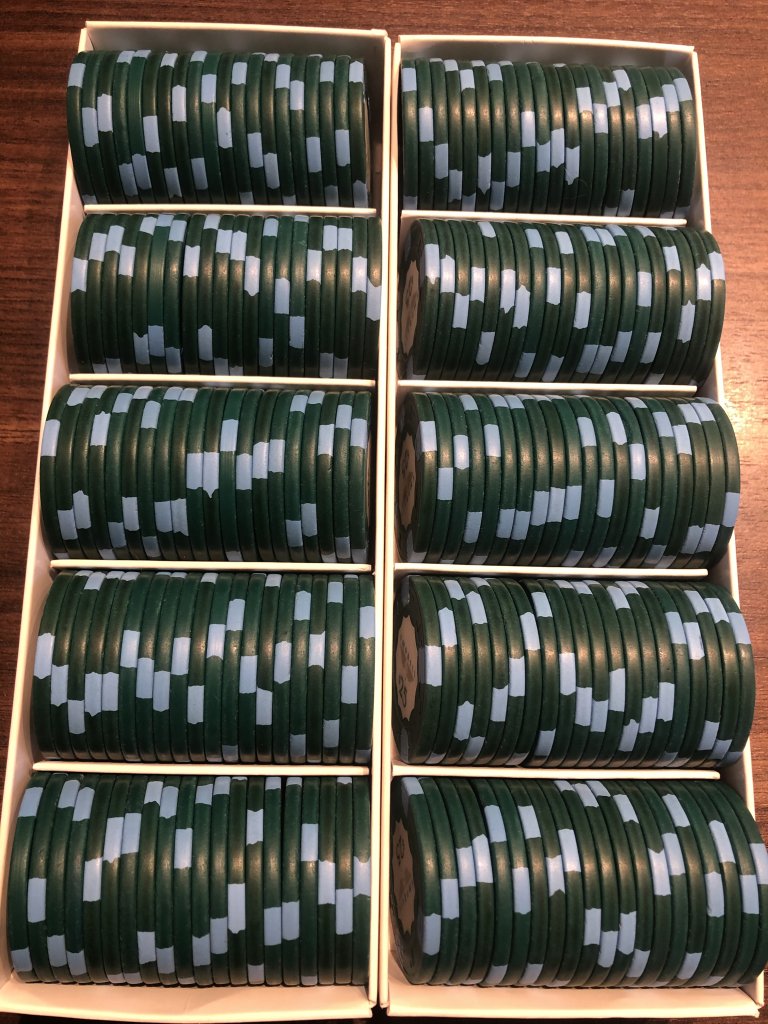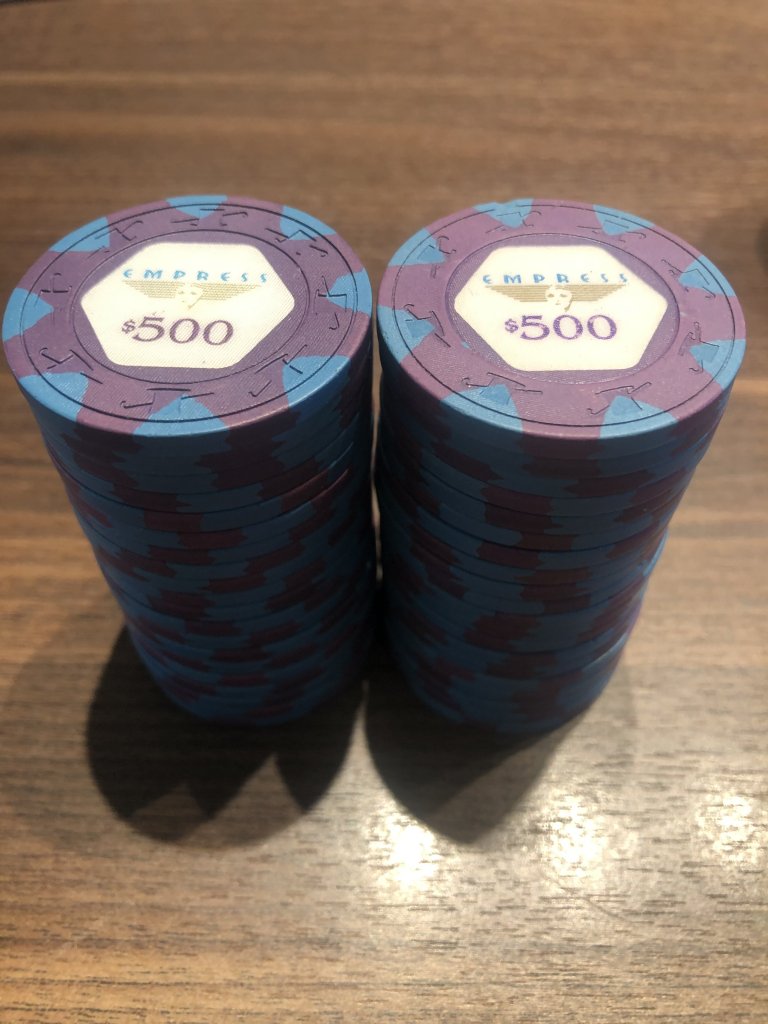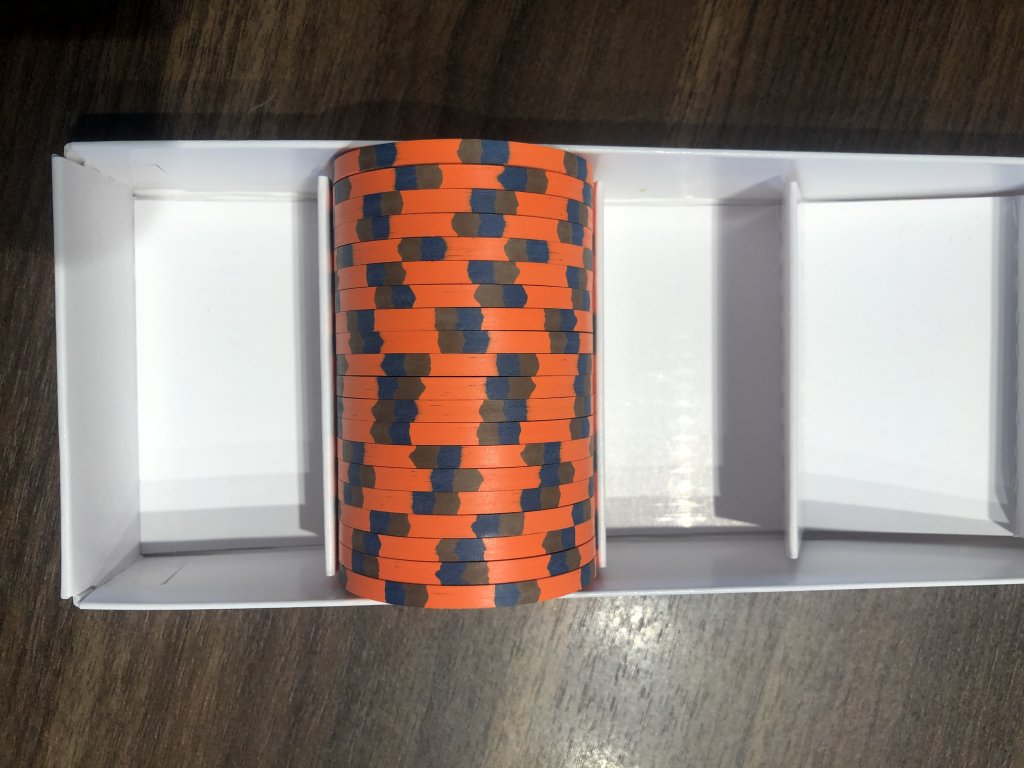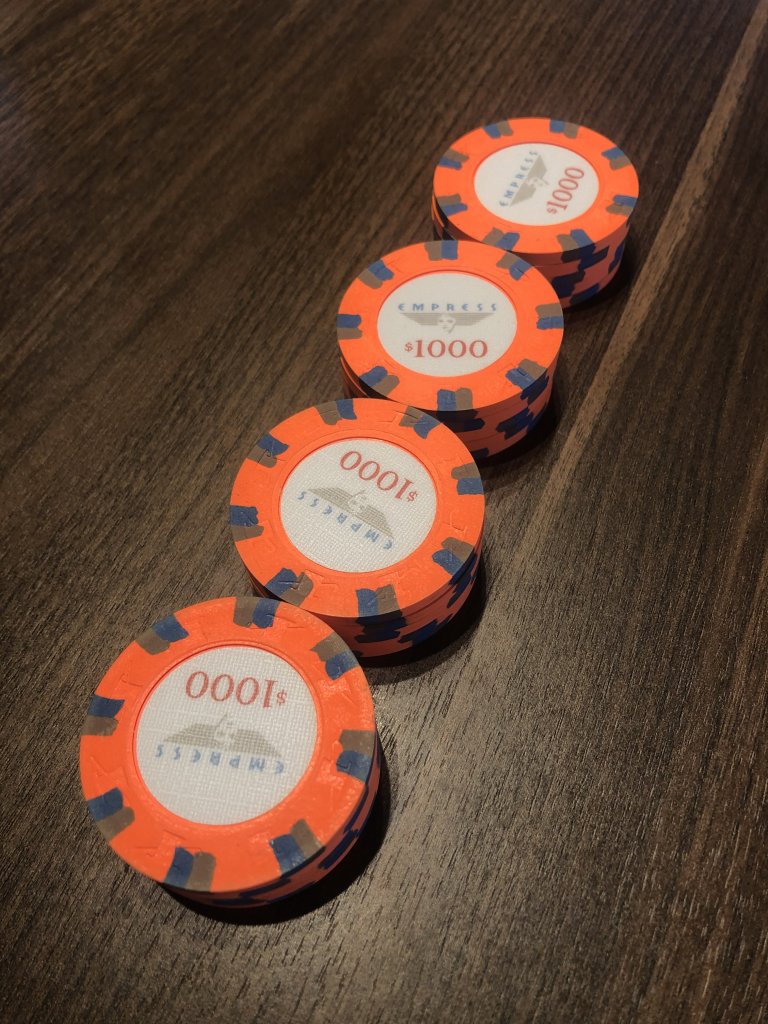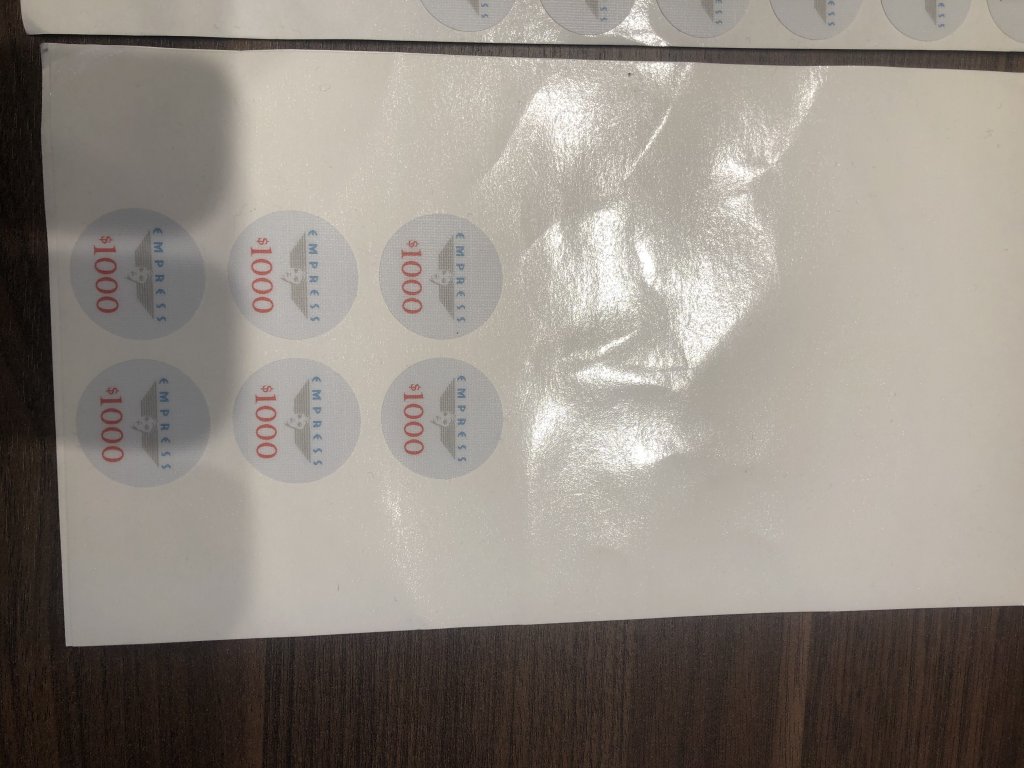 Last edited: