[EDIT]
So I think I have a better understanding of what these chips are worth after a zillion pm's. I also got some seller's remorse as I was taking pics for the listing. I'm going to hold back some chips to keep a small cash game set for myself. The available quantities and asking prices are as follows:
$1: 300 @ $2 ea = $600
$5: 300 @ 75c ea = $225
$25: 120 @ 75c ea = $90
$100: 40 @ $3 ea = $120
Total: $1035 for all
All prices are plus shipping and fees. I would prefer to sell them all at once. If broken I have commitments on 200 of 300 $1s and all the $100s
Thanks for all the help!
[EDIT]
Hello all,
I'm trying to get an idea of interest level and the value of these chips. Open to selling part or all depending on pricing.
Chips are in used but cleaned condition. Condition from worst to best would go:
$5->$1->$25->roulette->$100.
Roulettes are a mix of "M" and "N". Hot stamp integrity varries but they are all still readable. Should be able to make a full rack of each letter but would need to double check.
The $5 are two slightly different colors and would have to sort through to see how many of each I have.
Any help with what the different values of each would be and interest in buying would be much appreciated.
Quantities are as follows:
Blue roulettes:249
$1:429
$5:352
$25:121
$100:41
Dealer button would be available if I sell off the whole lot. If I can keep enough for a small cash game set I plan on keeping it.
Can add more pics if needed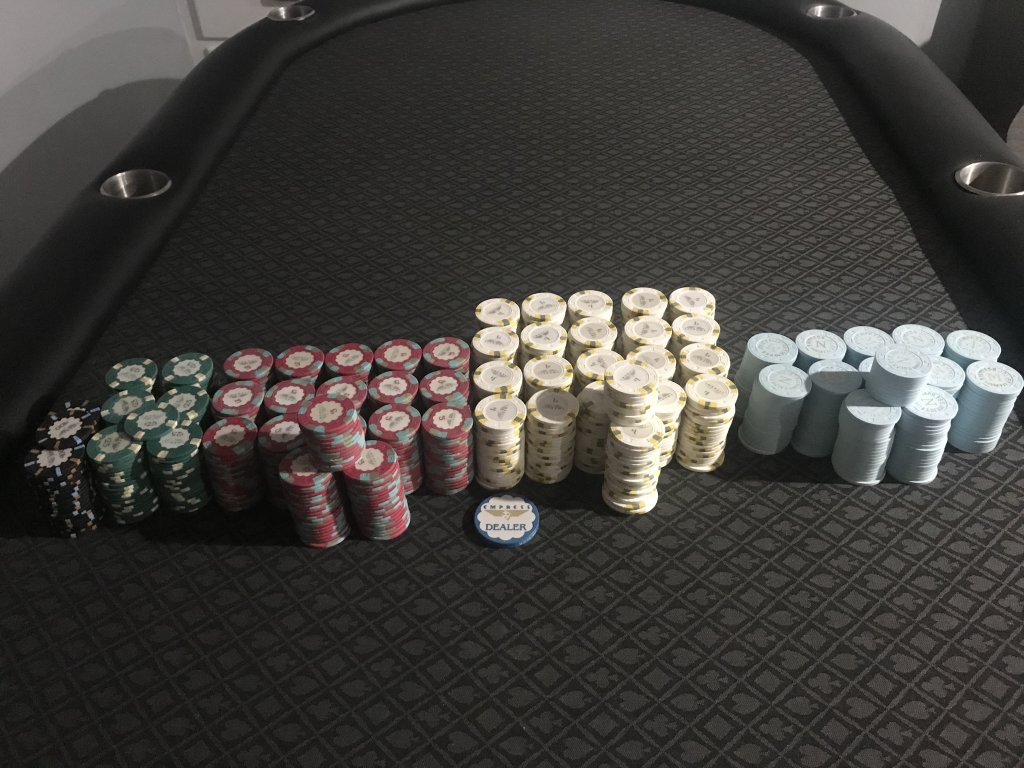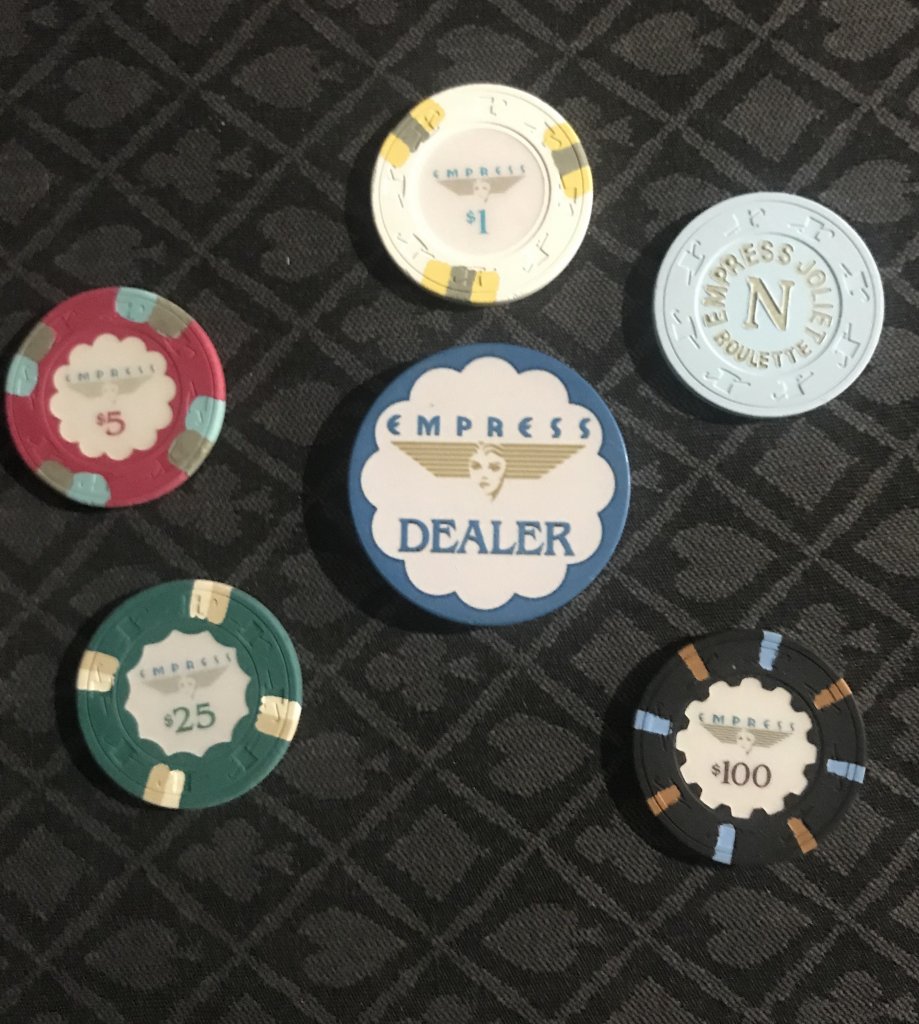 Last edited: