I picked the bulk of this set up from
@RivieraDanny
when he was clearing them out. Since that purchase, I nabbed some custom nickels to possibly make a full microstakes setup. I never got around to picking up the quarters - they are still readily available at
customizedpokerchips.com
. I have since obtained some Royal Yaks that I like better, so I want to release these to someone who will appreciate them (and perhaps use them?). I'm not looking to flip these, just mostly recoup what I've paid. Here's the breakdown:
.05 - 200
1 - 100
5 - 200
25 - 100
100 - 100
Except for the nickels, everything is unfelted. I can't speak for the previous owner of the nickels, but they do have a slightly slicker finish to them.
Asking $300 shipped anywhere in US. Since this is my first sale, let's keep it to that locality until I get some experience.
And now, the pr0n: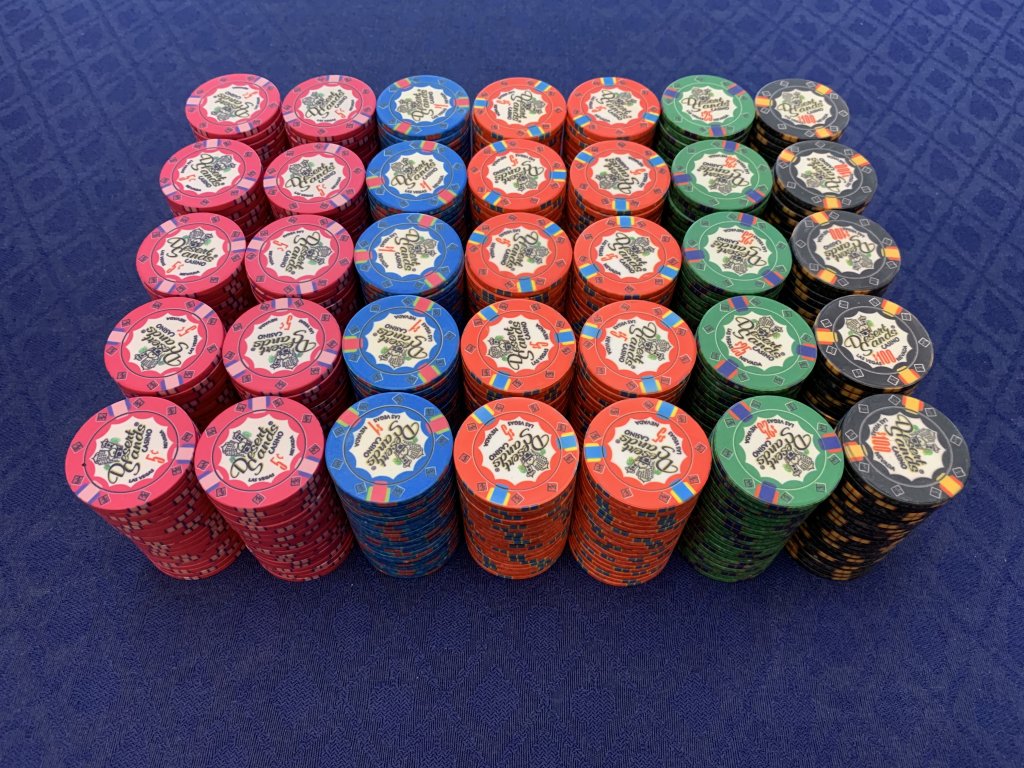 Last edited: