Want to trade racks of ultrasonic cleaned oak tree 1's for oak tree 2's to complete my relabel project. I have up to 3 racks to trade.
Good casino used condition. All stand on edge. Each chip has been cleaned in an ultrasonic bath using Ski's method.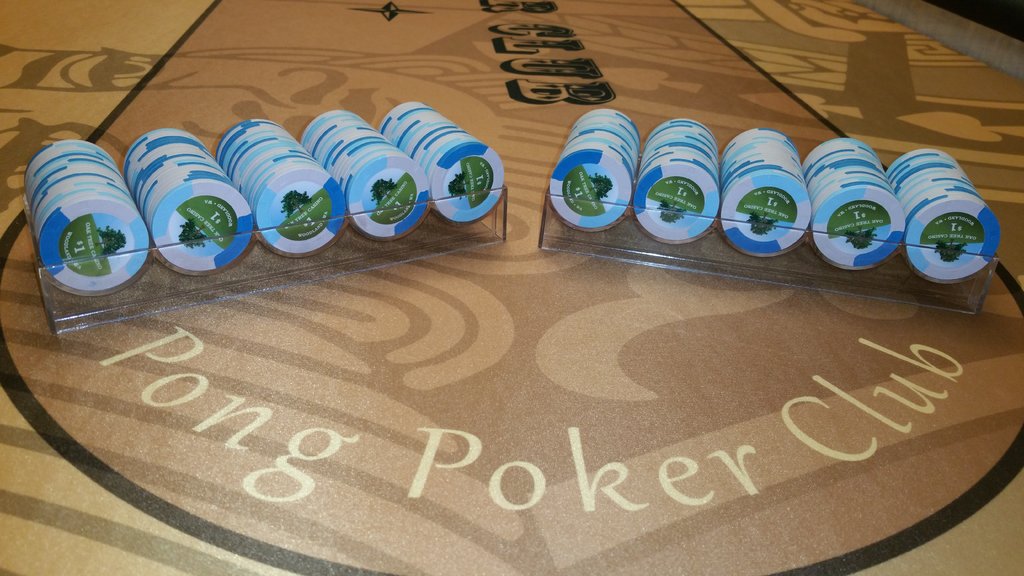 This pic shows the difference between casino grime and cleaned.