Full House
Supporting Member
Joined

Jun 24, 2017
Messages

2,716
Reaction score

5,545
Location
So I've only been on the chip journey for a couple of years, but given the need for activity I had my kids help me pull out and display my whole collection today.
It started with a rush order of Tiki Kings from
@BR Pro Poker
, based on
@Hobbyphilic
's videos, to get decent chips to resurrect a defunct homegame when my wife was out of town. That turned into twice a month garage games, a set of custom CPCs from
@David Spragg
with inlays designed by
@p5woody
, and several come and gone Paulson sets and beyond. Designed a new house not completely, but partially around a poker setup. And then took up milling and made my own custom tourney chips. As my 7 year old told me while we were setting up, "Here's all the things we've helped do to poker chips - we've bought them, sold them, drilled them, ultrasoniced them, erased them (magic style), dried them, oiled them, traded them, ordered them, designed them, sanded them, packed them, shipped them, and labeled them. And played with them and built chip towers." And now, I've set up virtual servers with them too, but that's another thread.
Without further ado, here's the current PrOn.
My Noir tourney set - started with a single table and through a few add ons got here. SOMEONE SELL ME A BARREL OF 500s!!!!!
My Emerald bays - kids helped pick the color lineup.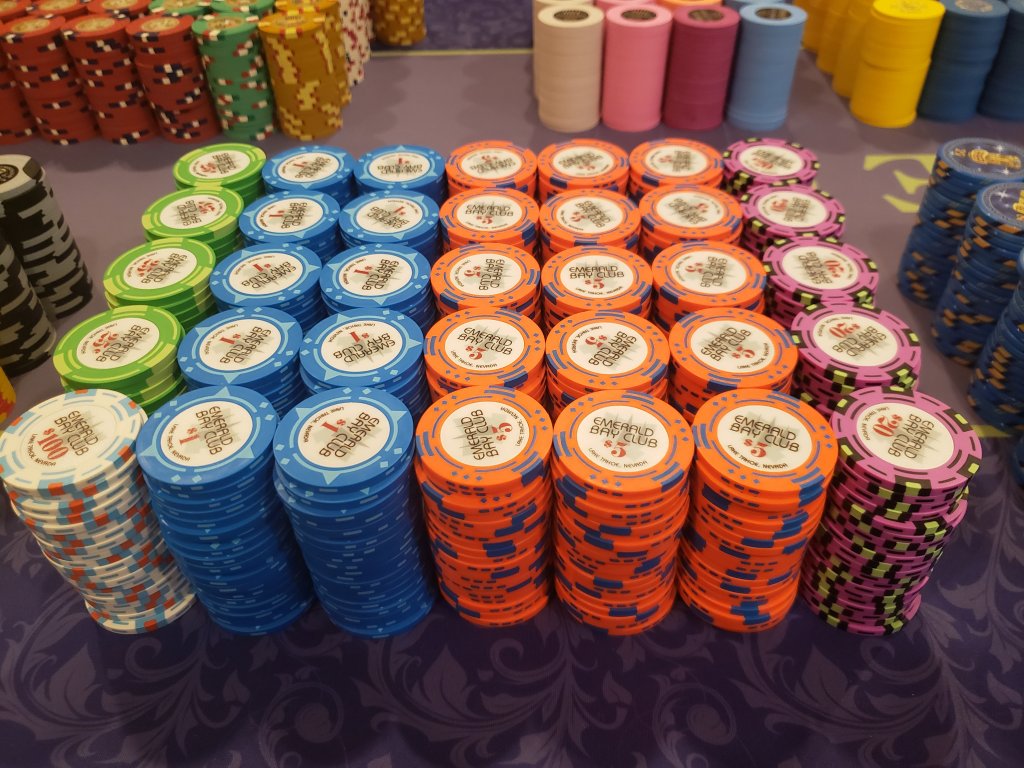 Tiki Kings - my original ganstas, back when ordering in 25 chip increments seemed like the way you were supposed to do things.
My mixed mold set - usually use the Noir 5s with this.
My Heritage Club customs - each chip is designed with a country of origin for the family and the country flag represented with the edge spots.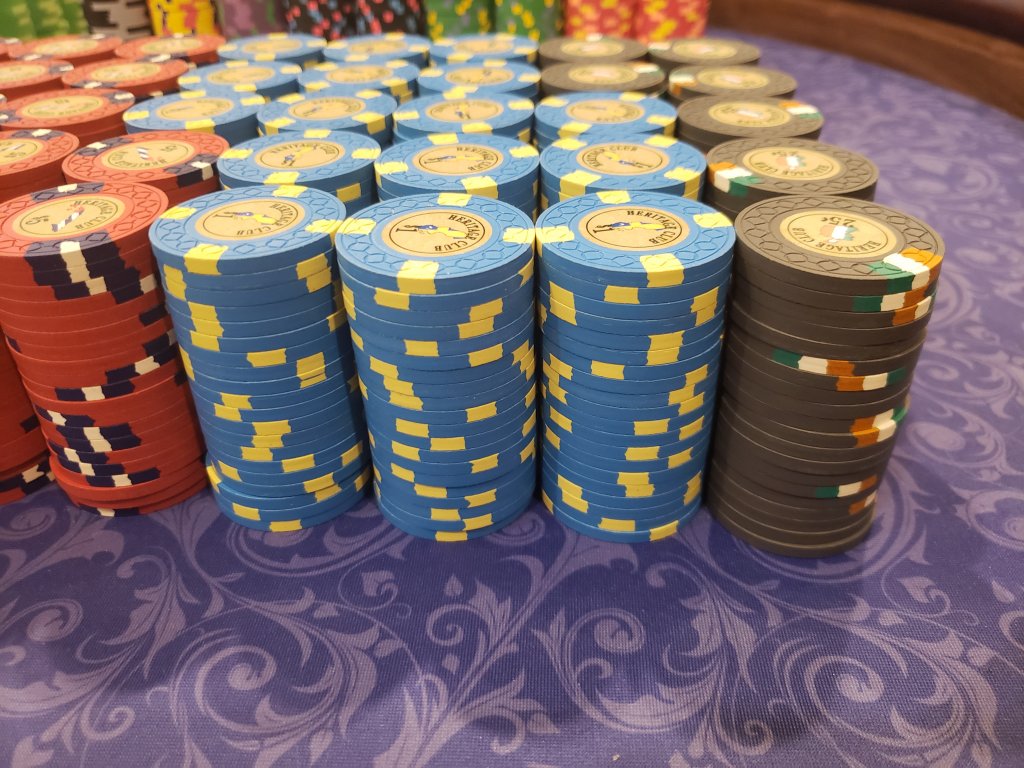 My milled (blood, sweat, but no tears) solids single table tourney set with
@Gear
labels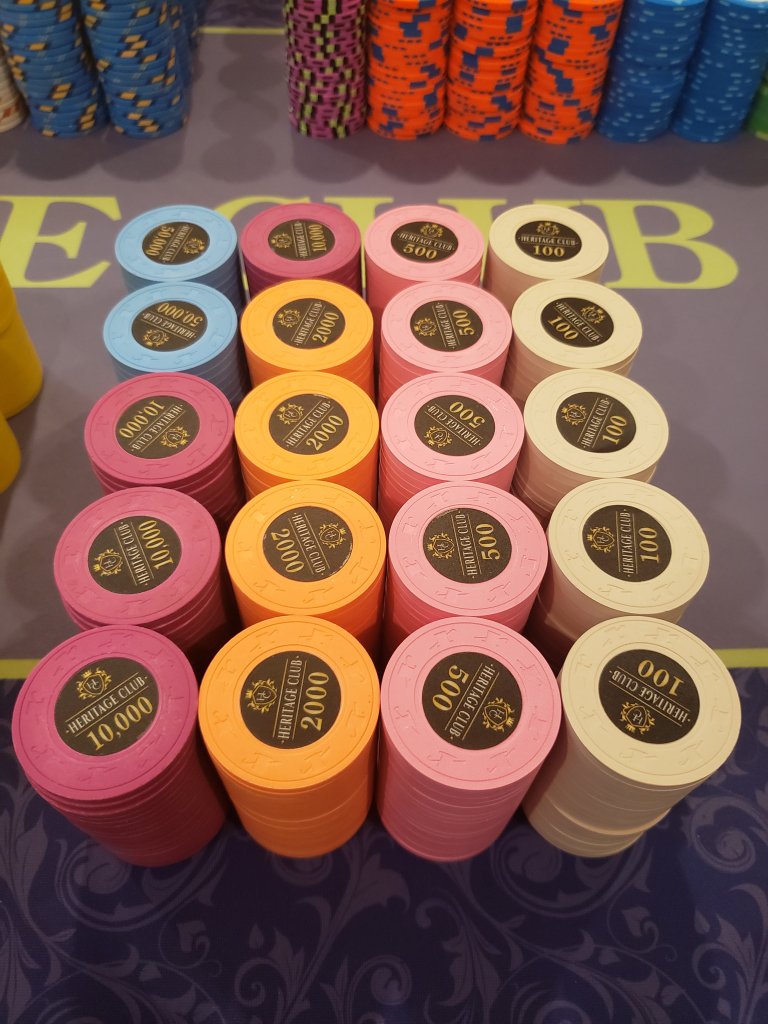 Recently acquired West Worlds, all cleaned up as of this AM - thanks,
@navels
!
And my kids cash set. When I finished with my milling project, I sold off what I didn't use, and my 7 year old daughter started taking chips out of the sale pile. I asked her what she was doing. "Well, if you get a set then WE get a set for us too!"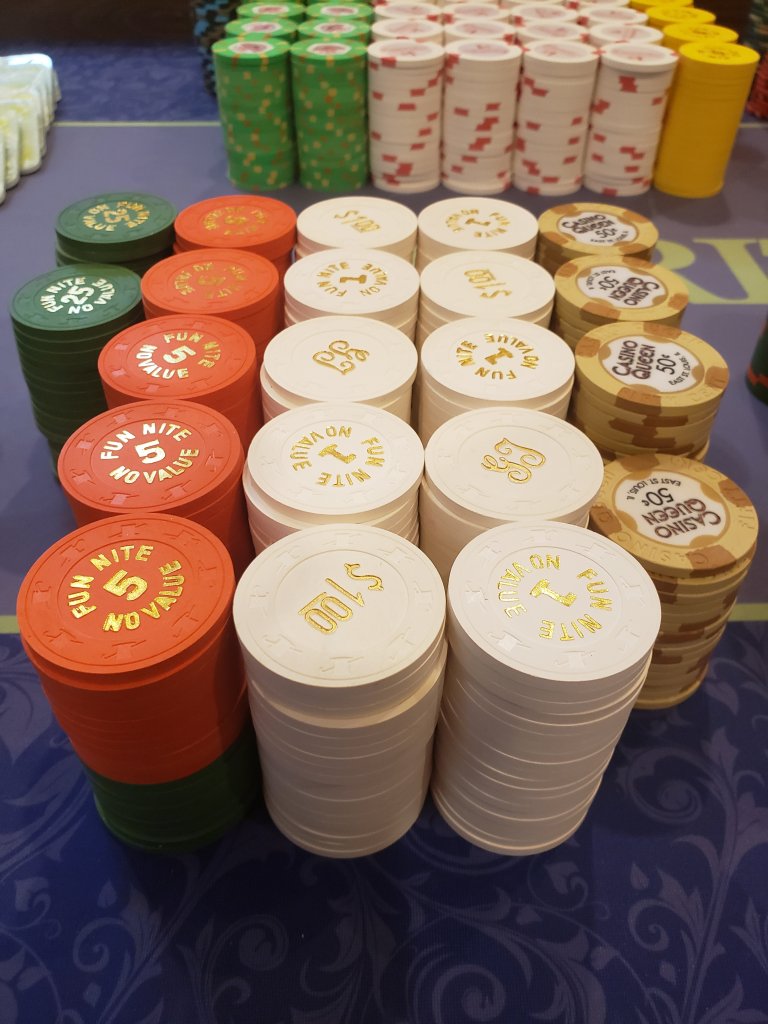 Last edited: